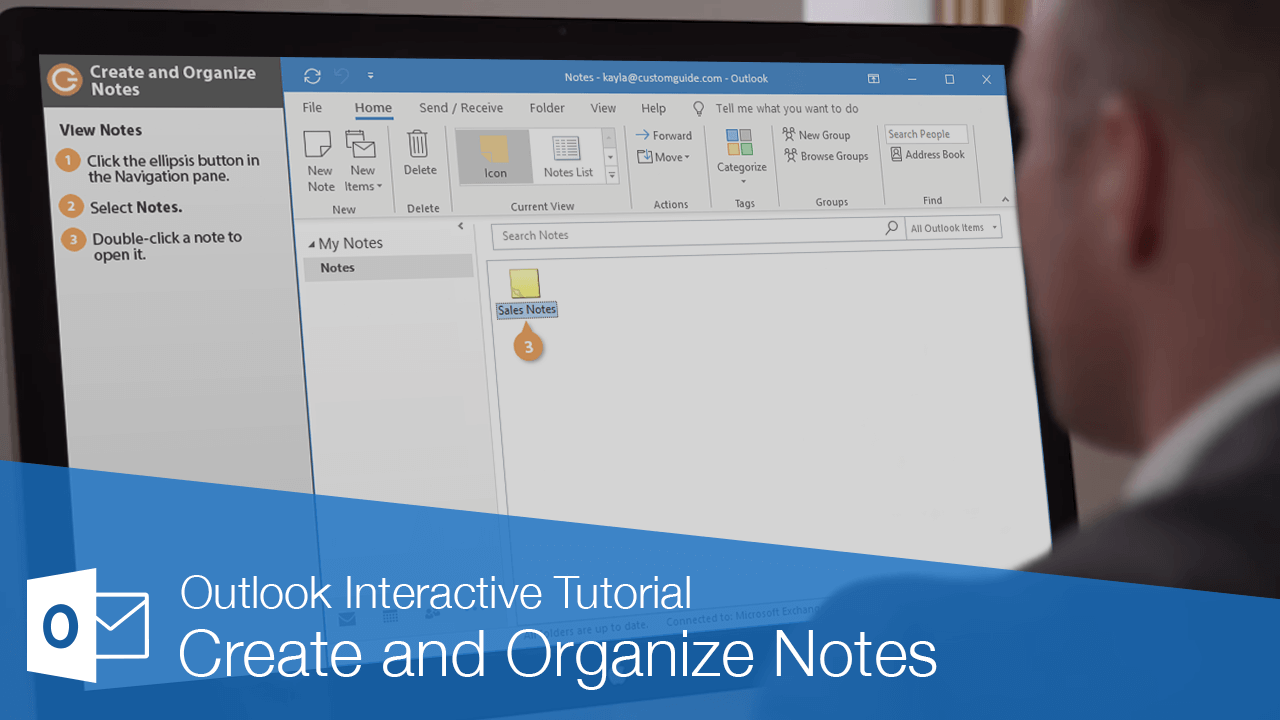 Outlook's Notes feature can help you keep track of short bits of information that you need to keep handy, such as a shipping address or directions to a meeting.
Notes view is accessed from the Navigation Bar, but by default, it is hidden in a menu instead of shown alongside Mail, Calendar, People, and Tasks.
Click the More (…) button in the Navigation Bar.

This menu shows additional Navigation Bar options, including Notes view.

Select Notes.

Notes view displays all the notes you've created.

Double-click a note to open it.
The note opens in a sticky note styled pop-up window.
You can quickly create a new note to jot down anything you need to save.
While in Notes view, click the New Note button on the Home tab.
Start typing in the note pop-up.

The first line of a note will be the name that appears as the note's Subject.

Click outside the note to save it.
Notes are automatically saved as you type, so it's easy to quickly enter some information and move on.
You can assign categories to notes to help keep track of them and associate them with mail messages, contacts, and calendar events of the same category.
Select a note you want to categorize.
Click the Categorize button on the Home tab.
Select a category.
The selected category is applied to the note.
There are three views you can use to view your notes.
Expand the Current View gallery, if necessary.

Select a view option.

Icon view displays your notes as icons
Notes List displays notes in a list, with columns that show additional information.
Last 7 Days displays a list of only the notes created within the past 7 days.
The selected view is applied.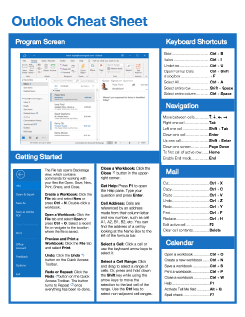 FREE Quick Reference
Click to Download
Free to distribute with our compliments; we hope you will consider our paid training.