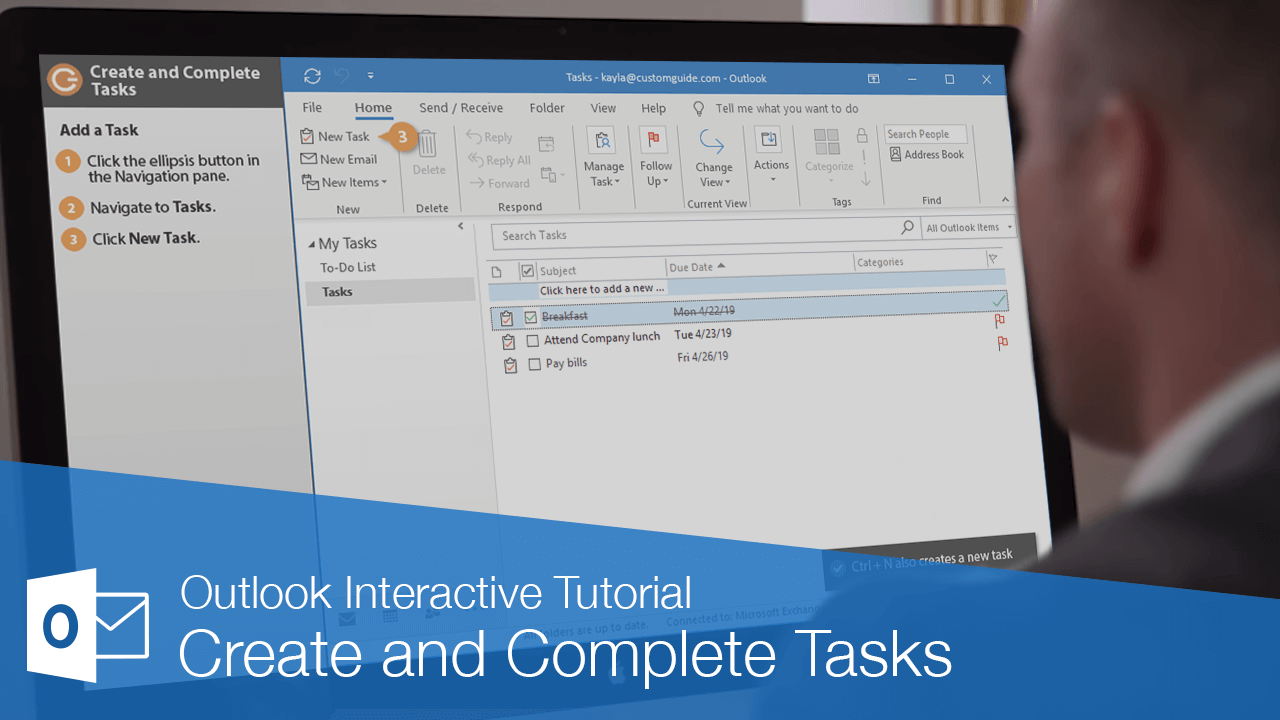 If you have something that you need to remember to do, but that isn't associated with a specific email or contact, you can create a standalone task.
You can add new tasks from the Task view.
Click the ellipsis button in the Navigation pane.
Navigate to Tasks.
Click the New Task button on the ribbon.

A new untitled task is created.

The ribbon provides different options that you can use to make tasks more specific, such as flags, categories, or recurring items.

Enter a subject.
Enter task options.

Start date
Due date
Status
Priority
Percent Complete
Reminder

Just like with an email, you can attach an item or file to the task from the Insert tab.

Click Save & Close.
The task is created.
You can create tasks from other views by clicking the New Items button and selecting Task.
Once you've created a task, you can edit or update it to show your progress.
Double-click the task that you want to update.

The Task item window opens, where you can make changes to the task. You can do things like change the start or due date, select a new status or priority, or update the completion percentage.

Update the task's information using the available options.

Remember, you can only enter start and completion dates and percentage of completion information in standalone Task items, not in email messages or contacts flagged as To-Do items.

Click the Save & Close button on the Task tab.
The task window closes, and the task is updated.
When you finish a task, you can check it off your Tasks list by marking it as complete. Completing a task will hide it from the To-Do list, or any other Task view that only displays active tasks.
Click the task's check box.
The task is completed, as indicated by a strikethrough and a check mark next to the task.
You can also select a task and click the Mark Complete button on the ribbon, or right-click a task and select Mark Complete.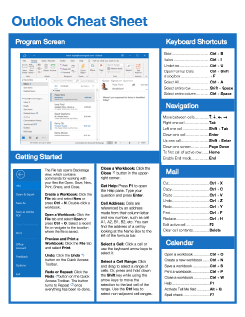 FREE Quick Reference
Click to Download
Free to distribute with our compliments; we hope you will consider our paid training.