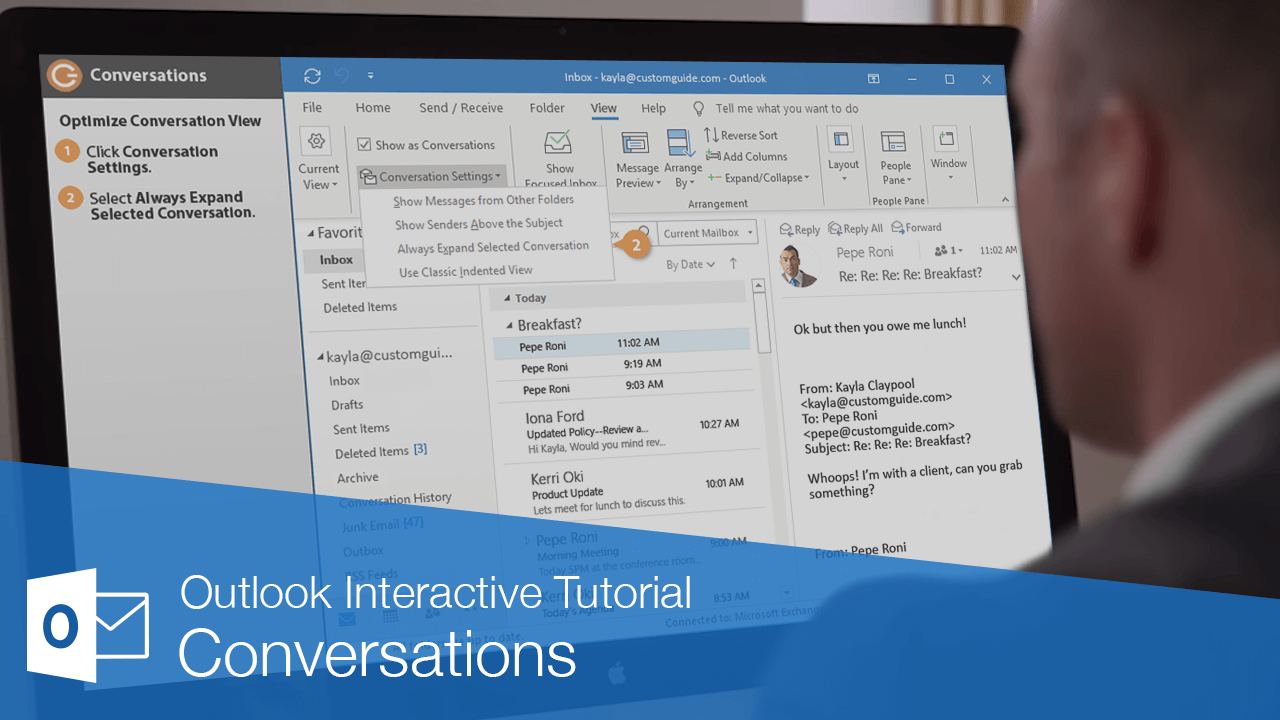 It can be hard to keep track of long conversations—messages with numerous replies—in your inbox. Luckily, Conversation view groups email threads with the same subject together to make it easier to follow.
If your inbox isn't displaying messages grouped by conversations, you can turn on Conversation view.
Click the View tab.
Check the Show as Conversations check box.

If the Show Conversations check box is disabled, make sure that you have sorted your messages by Date (Conversation).

Select All mailboxes or This folder.
Conversation view collapses multiple messages under one more manageable header. To view all the messages, you must expand the conversation.
Select the conversation.
Click the expand/collapse arrow.

The conversation expands and displays all the messages.
Conversations are grouped by message subject. If any message recipient changes the subject of a message, then that message becomes a new conversation.
Conversation view is useful but there are settings that could make it more helpful.
Click Conversation Settings from the View tab.
Toggle the available settings by selecting them from the menu.

Show Messages from Other Folders: You can also see the messages that you sent.
Show Senders Above the Subject: The sender appears above the subject line.
Always Expand Selected Conversation: When you select a conversation, it will automatically expand.
Use Classic Indented View: Uses the classic indented view from previous versions of Outlook.
If you don't want to see replies from a conversation anymore, you can ignore it.
With a conversation selected, click Ignore from the Home tab.

Right-click the conversation you wish to ignore and select Ignore.

Click Ignore Conversation.
All the messages in the ignored conversation have been moved to the Deleted Items folder, and any new messages in the thread will be sent there as well.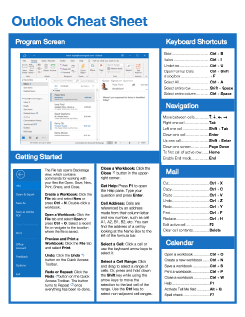 FREE Quick Reference
Click to Download
Free to distribute with our compliments; we hope you will consider our paid training.