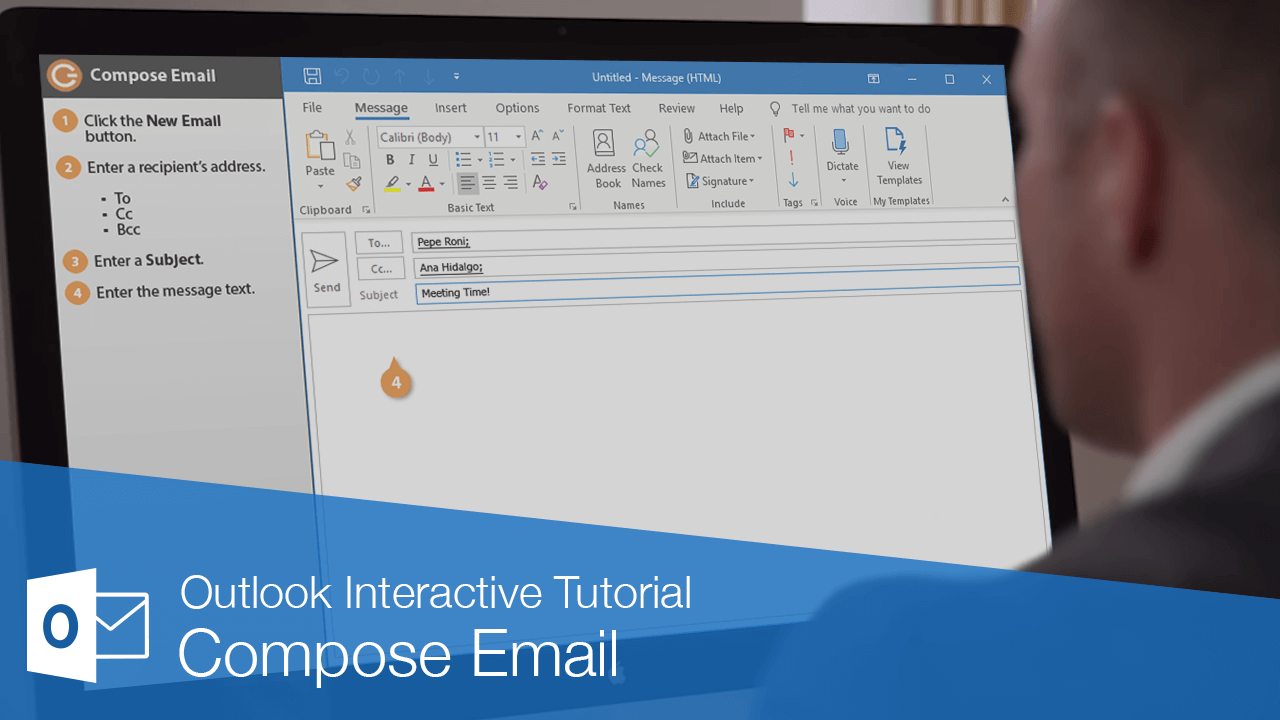 This lesson explains how to perform the most basic email task of all: compose and send a message.
Click the New Email button on the Home tab of Mail.

Press Ctrl + N.

Enter a recipient's address.

To: Contains the primary recipient's address.
Cc (Carbon Copy): Sends a copy of the email to a secondary address.
Bcc (Blind Carbon Copy): Sends an additional copy to someone without anyone else knowing—except you, of course. Display this feature by clicking the Bcc button on the Options tab of the message.

If a recipient is in your Address Book, you can also click the To, Cc, or Bcc button to open the Select Names dialog box.

If you want to send the message to more than one person, insert a semicolon (;) between each email address.

Enter a subject in the Subject line.
Enter the message text in the body of the email.
Click the Send button.

Press Alt + S to quickly send an email.
The message is sent.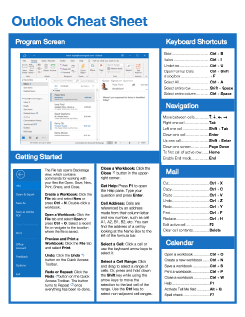 FREE Quick Reference
Click to Download
Free to distribute with our compliments; we hope you will consider our paid training.