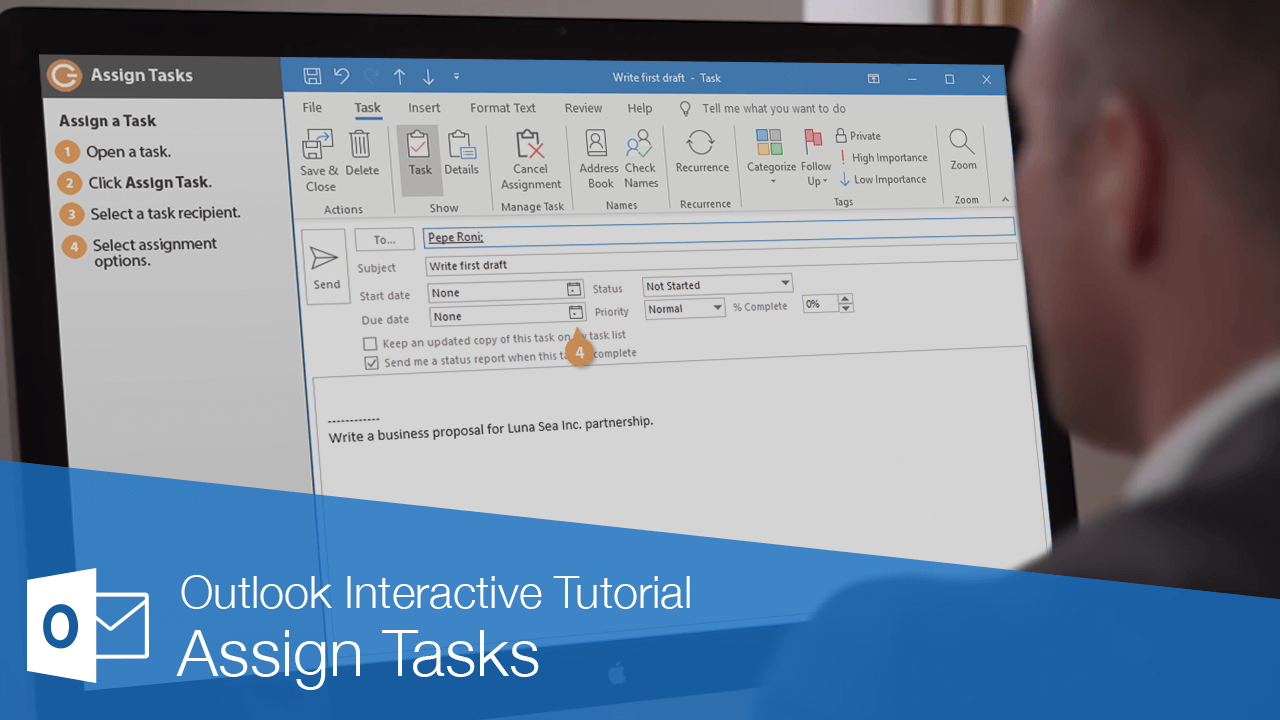 If it's up to you to designate job responsibilities, you can use Outlook to assign tasks to other people.
In an open task window, click the Assign Task button on the Task tab.

The task window changes and now includes an address bar and a send button.

Enter the email address that you want to assign the task to in the To field.

You can also click the To… button to open the Address Book, then select contacts there.

Select the assignment options.
Click Send.
The task assignment is sent.
The task icon is updated to remind you that you've assigned it to someone else.
Click the New Items list arrow on the Home tab and select Task Request.
Task requests that are assigned to you appear in your Mail folder with a special task assignment icon.
Viewing your inbox in Mail view, select the task assignment request.

In the preview pane, Accept and Decline buttons will appear above the message.

Click Accept or Decline.

A dialog box will ask how you want to reply to the request.

Choose how to respond to the request:

Edit the response before sending by adding a message to the response.
Send the response now without adding a message.

Click OK.
A response message is sent to the person who assigned the task to you. Accepted tasks appear in your Tasks folder.
Once you have accepted a task, you are able to reassign it to someone else using the Assign button, or simply send someone else a copy by using the Forward button.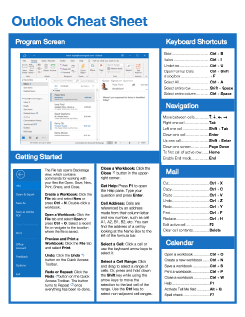 FREE Quick Reference
Click to Download
Free to distribute with our compliments; we hope you will consider our paid training.