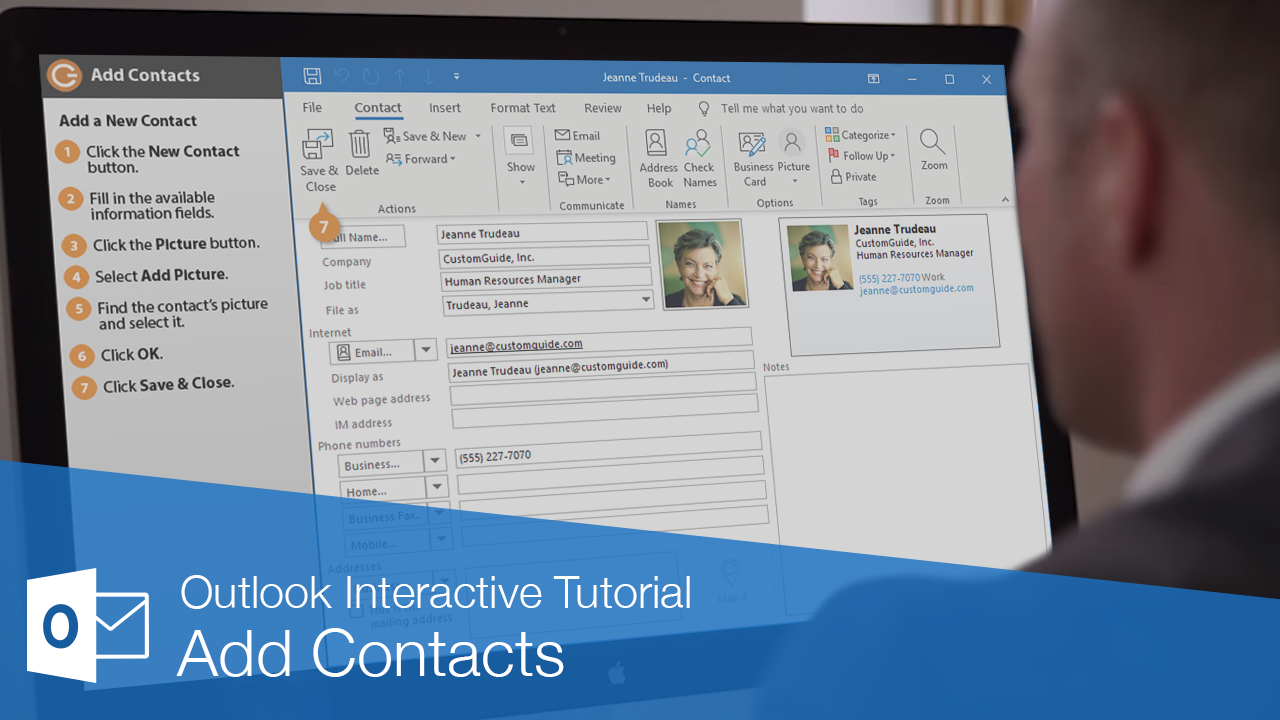 Having a contact list isn't any good if you don't add new contacts as you connect with more people. If you have someone's information handy, you can easily create a new contact for them.
You can add a new contact in Outlook's People hub.
Click the People button on the Navigation Bar.

The People hub appears in Outlook, where you can add a new contact.

Click the New Contact button.

A new contact window opens.

Fill in the available information fields.
(Optional) Click the Picture button.
(Optional) Select Add Picture.

(Optional) Find the contact's picture and select it.
(Optional) Click OK.

Click Save & Close.
The new contact is created.
If you create a contact with the same name as another contact, the Duplicate Contact Detected dialog box appears. Choose to either add a new record or update the existing contact's record.
Press Ctrl + N while in the People hub to create a new contact.
If you get your email through your organization's Microsoft Exchange server, you can also add contacts from the global Address Book. This is like looking someone up in a company directory.
Click the Address Book button.

The Address Book window opens, showing a list of everyone on the organization's email list.

Double-click a contact.
Click the Add to Contacts button.

A new contact window appears, with some fields already filled in with data from the server.

Add any extra information, then click Save & Close.
A copy of the contact is saved to your personal contacts.
You can also create a new contact from within an email.
Right-click an email sender's name.
Select Add to Outlook Contacts.

A contact preview window appears.

Fill in any additional information, and then click Save & Close.
The info is saved and shows up in your contact list.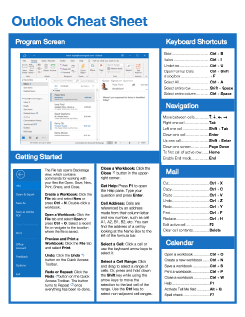 FREE Quick Reference
Click to Download
Free to distribute with our compliments; we hope you will consider our paid training.