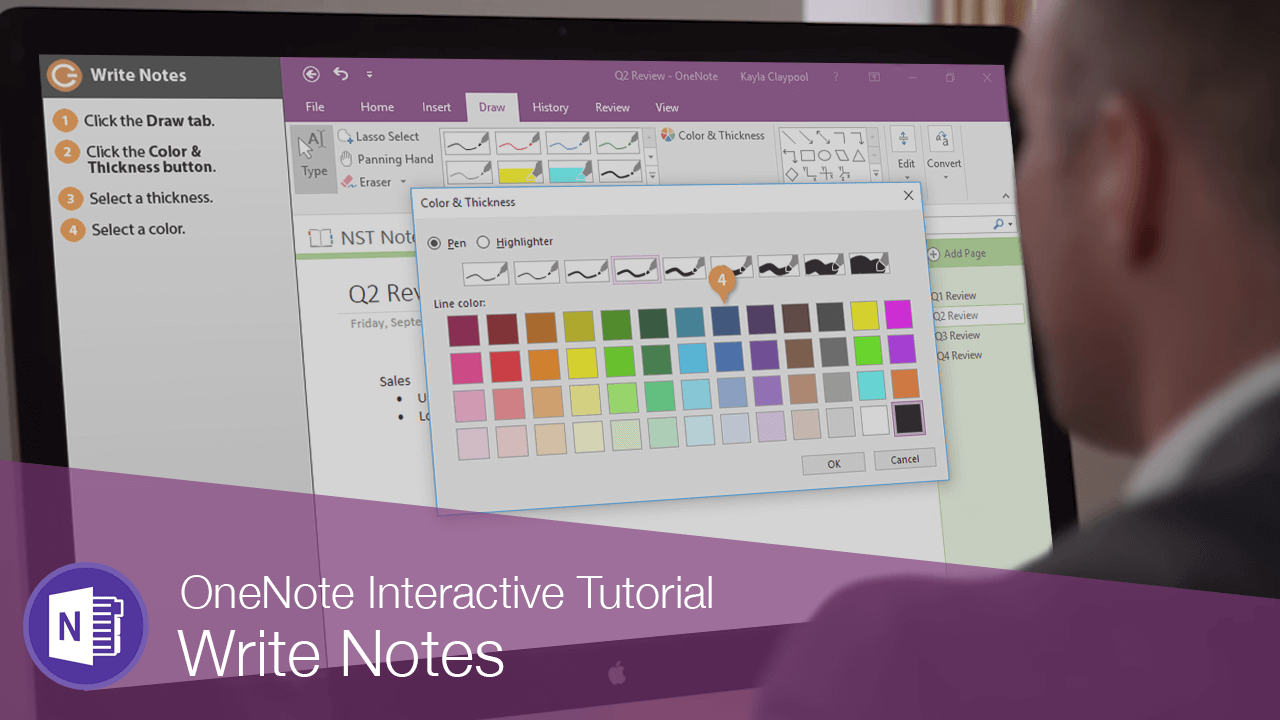 Whether you're using a touch-screen device or just a standard monitor, you can use the pen mode to write out your notes using your mouse, finger, or a stylus.
Click the Draw tab.

You can either select a pen preset here, or choose your own.

Click the Color & Thickness button.
Select a thickness.
Select a color.
Click OK.

The cursor changes to a pen that you can use to jot down notes or sketch an image.

Write down your notes.
That's all there is to writing your notes instead of typing them.