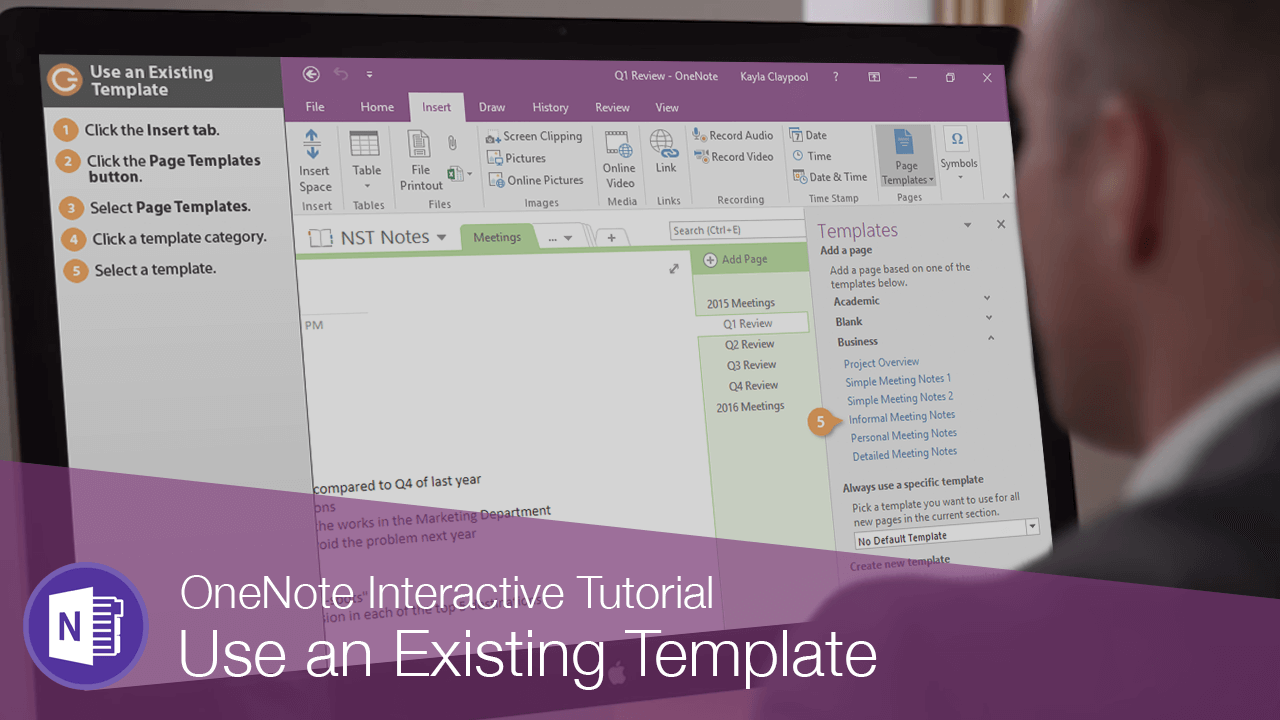 Instead of creating a blank page, you can create a page from a template that already has some text in it.
Click the Insert tab.
Click the Page Templates button.
Select Page Templates.

You can also select a recent template from here.

Click a template category.
Select a template.
Click the Templates pane's Close button.

Edit the template as necessary.