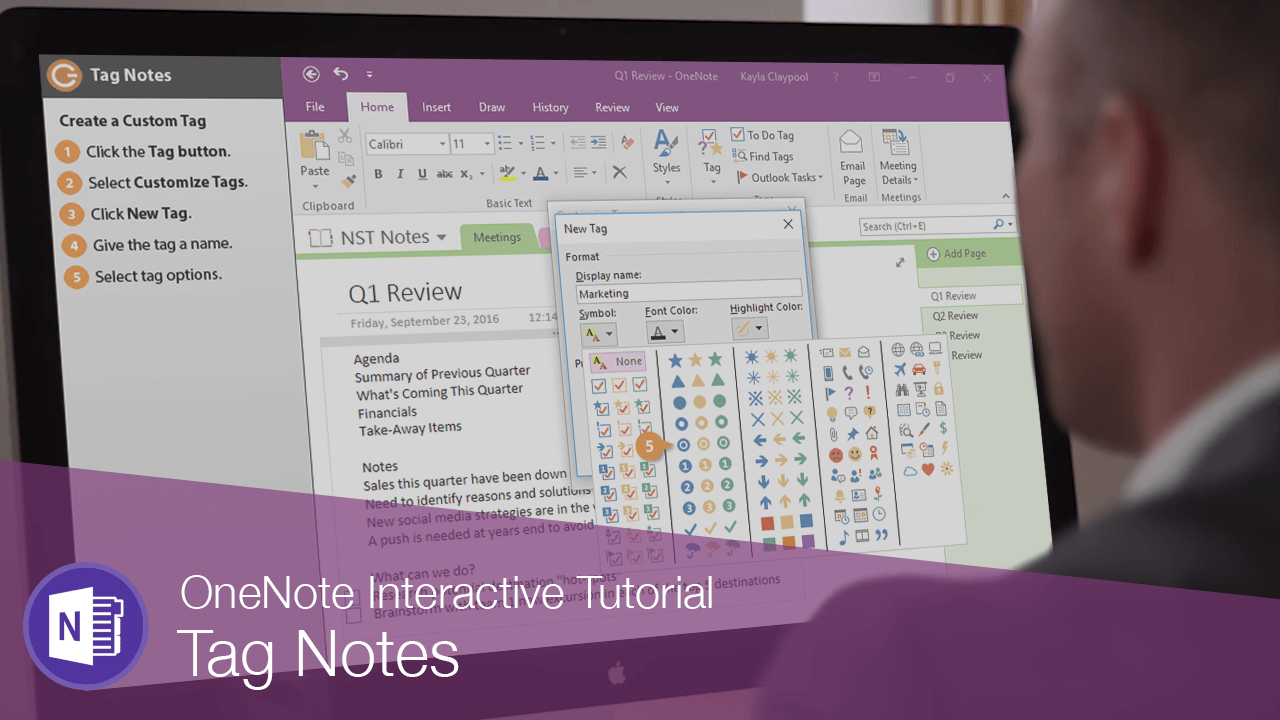 Using tags in OneNote is a great way to quickly locate notes you need in even the largest notebook. Once tags are added they are easily searchable.
Click the Tag button on the Home tab.

There are all kinds of tags available - from to-do items, to questions, to ideas -just about anything you could imagine.

Select a tag.
The tag is added to the active paragraph.
It's one thing to apply tags, but they are also useful for searching.
Click Find Tags on the Home tab.

The Tags Summary pane appears at the right. It shows all of the tags in the notebook, separated by category.

Click a tag in the Tags Summary pane.
You jump to the tag in the notebook.
If you decide you don't need a paragraph to be tagged anymore you can always delete it.
FREE Quick Reference
Click to Download
Free to distribute with our compliments; we hope you will consider our paid training.