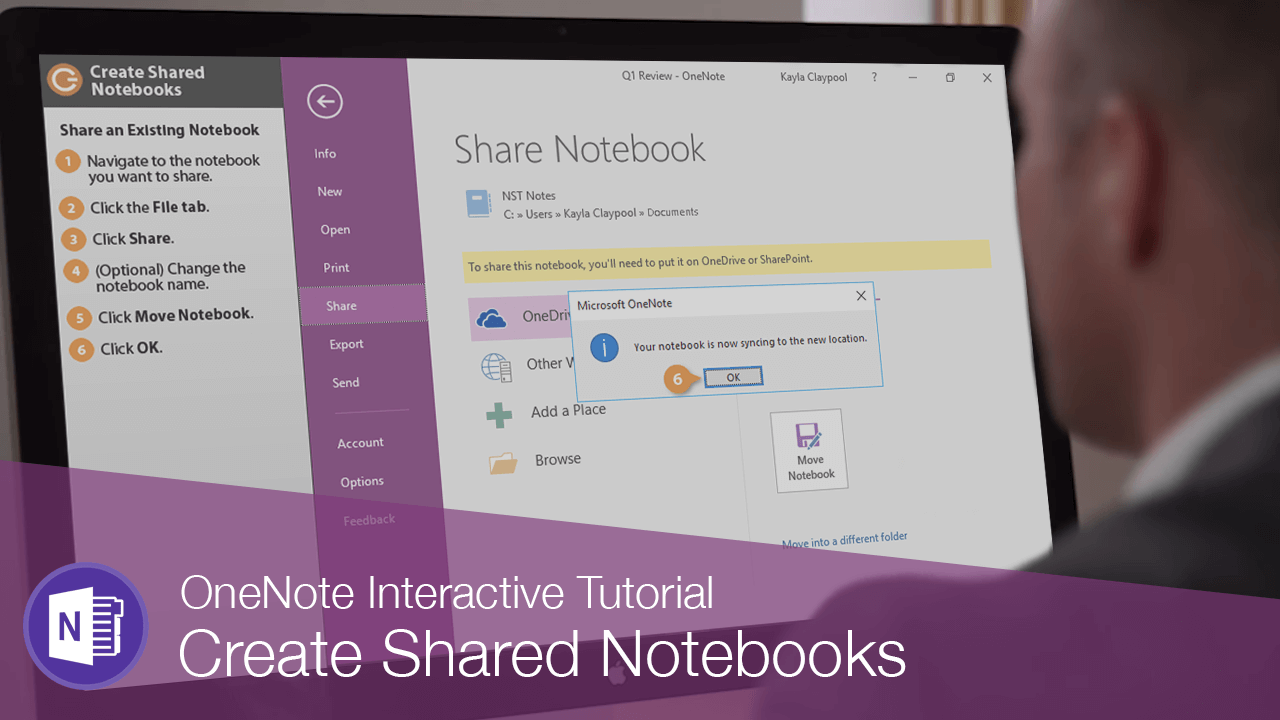 If you want to give others access to your notebook for collaboration, you'll have to share it on OneDrive.
The new notebook is created and you're ready to start adding notes.
Now if you already have a notebook created that you want to share, you can do that too.
The notebook is moved to OneDrive and you're ready to start sharing it with others.
FREE Quick Reference
Click to Download
Free to distribute with our compliments; we hope you will consider our paid training.