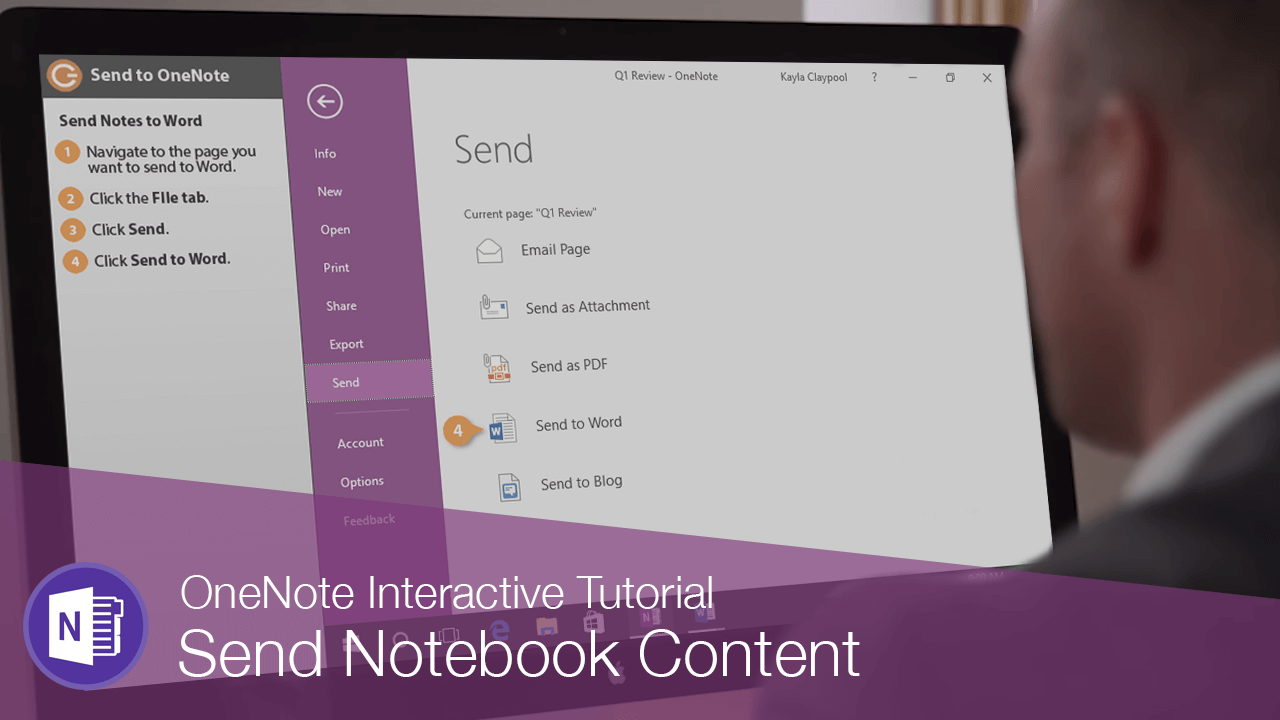 OneNote works seamlessly with other Microsoft programs to send content back and forth. Let's check out how it works with Word.
The notes are transferred into a Word document and now you can use all of Word's formatting options to further enhance your notes.
On the flip side, if you have notes in Word that you want to add to OneNote, you can do that just as easily.