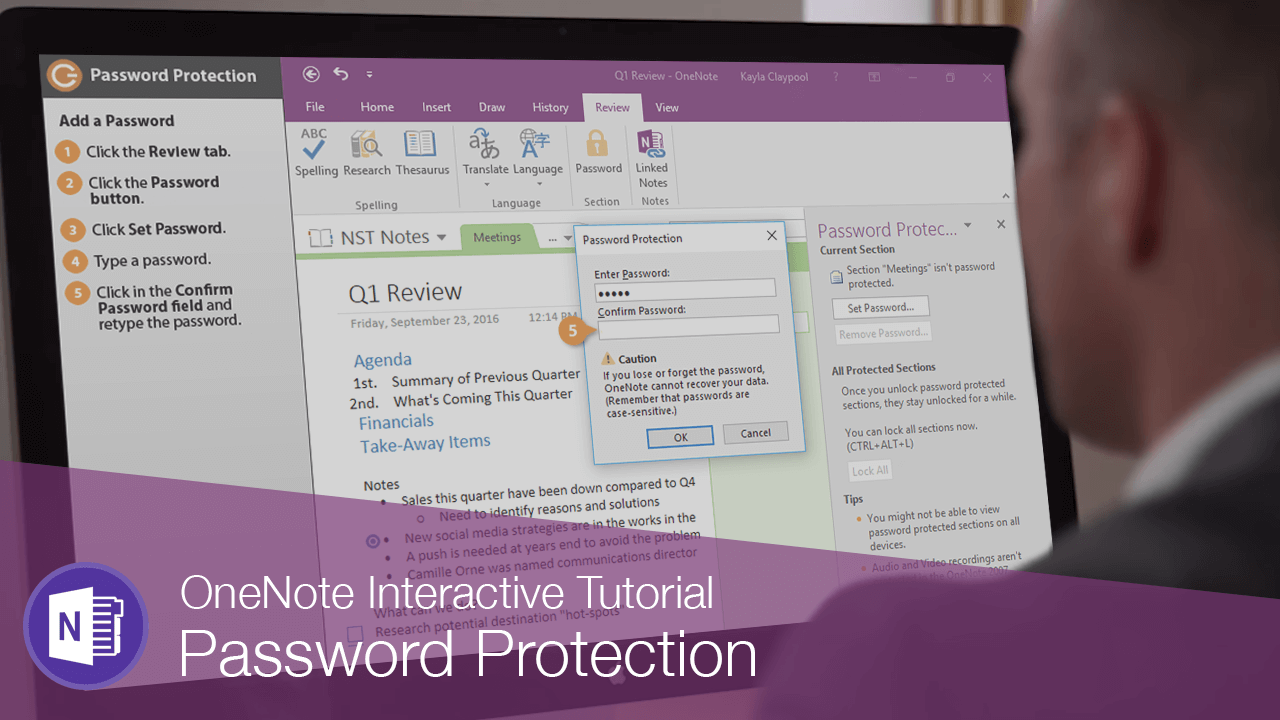 If you need to add some protection to your notebook, add a password to one or all of its sections.
Now that there's a password set, you have the option to lock all the sections if you don't want anything to be seen.
The section is unlocked and you can now edit the notes once again.
Now if you no longer need a section to be protected, you can remove the password.
Click Remove Password.

You can also change the password here if needed.
The password is removed from the section.
FREE Quick Reference
Click to Download
Free to distribute with our compliments; we hope you will consider our paid training.