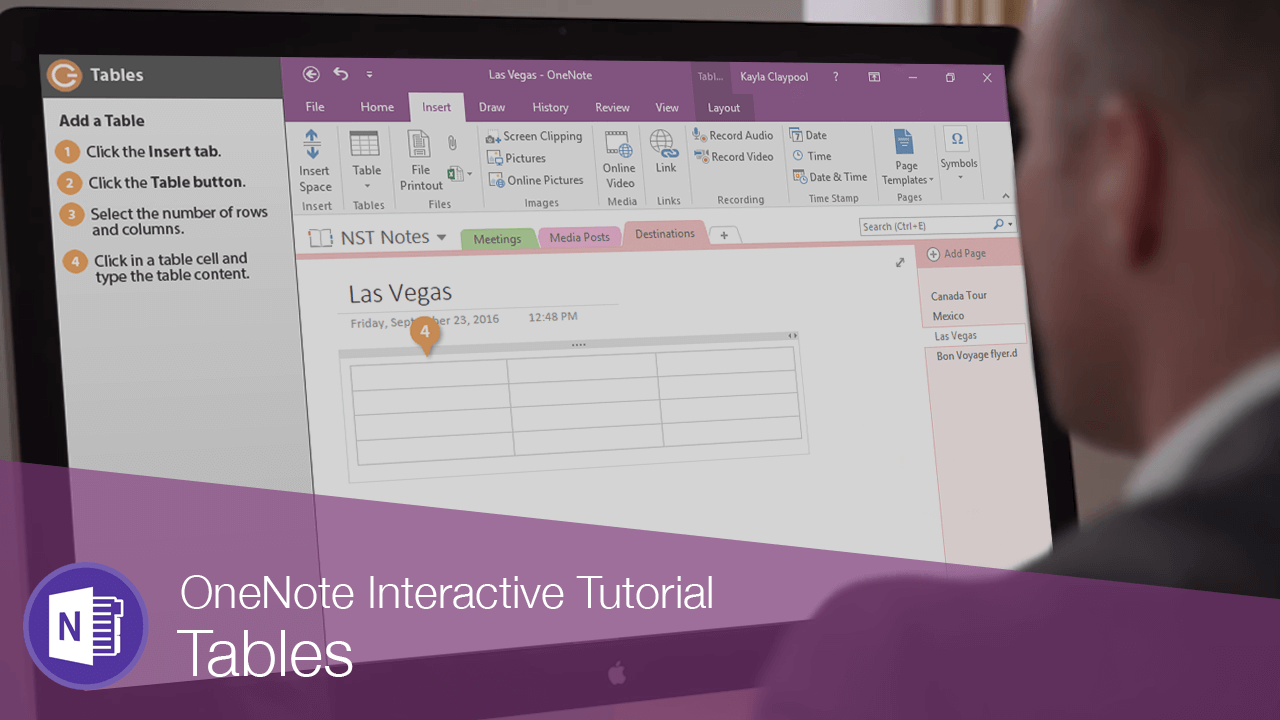 Click the Insert tab.
Click the Table button.

Now just use the grid to select how many columns and rows you would like.

Select the number of rows and columns.

Click in a table cell and type the table content.
Now that the table is populated, let's take a look at some ways to modify it.
Click the Layout tab.
Select an option in the Select group.
Select an option in the Insert group.
If you decide you no longer need some cells, you can delete them.
Click in the row or column you want to remove.
Select an option in the Delete group.
Select a row to modify.
Click the Shading button.
Select a shading color.
Select the cells you want to align.
Select an option in the Alignment group.
Click in the column you want to sort.
Click the Sort button.
Select a sort option.
In just a few simple steps, your notes are organized into a great-looking table.