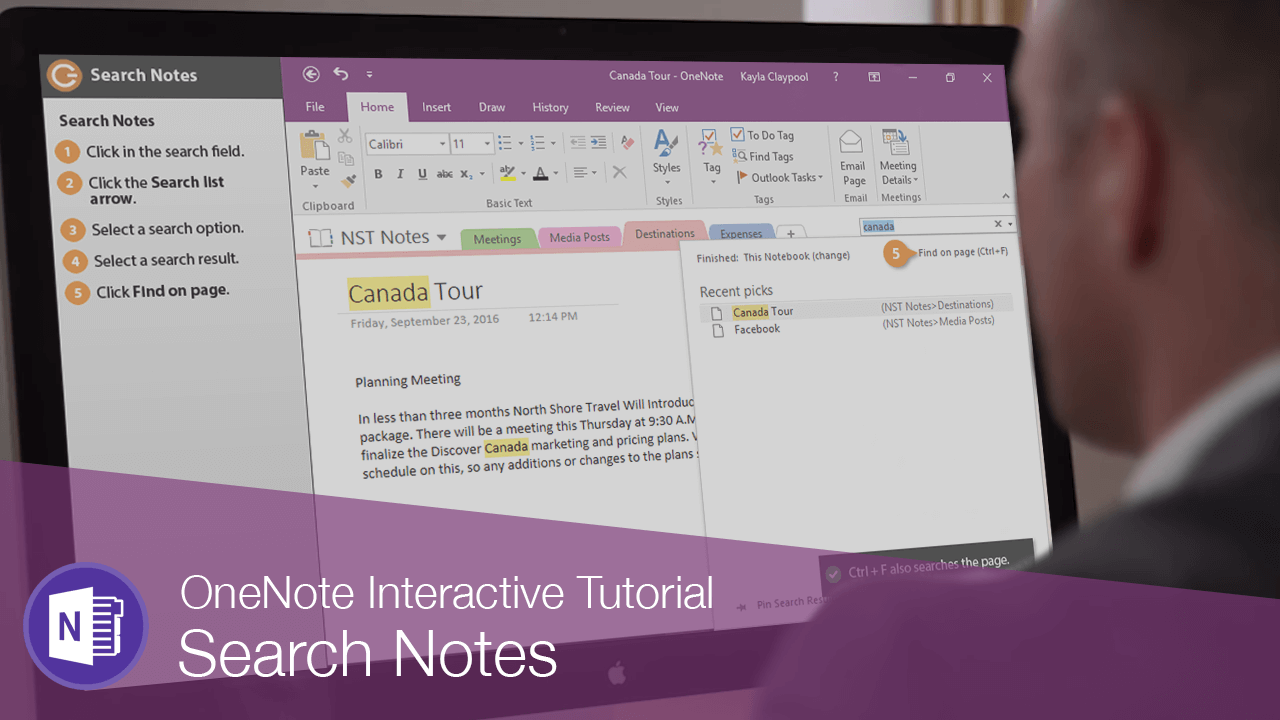 Trying to find were you put a specific note can be a daunting task! Luckily, OneNote has some pretty powerful search capabilities to help you find just what you're looking for.
Click in the Search field and type something you're looking for.

OneNote automatically starts searching all open notebooks and shows which notebook contains a match, as well as the section.

Click in the Search list arrow.

You can then search a specific location.

Select a search option.

Select a search result.

You jump to the page that contains the term and it's highlighted here. OneNote also finds results in images and even hand-written notes, if you write clearly enough.

Click Find on page.

Ctrl + F.

This is helpful when there are multiple instances of the word on a single page.