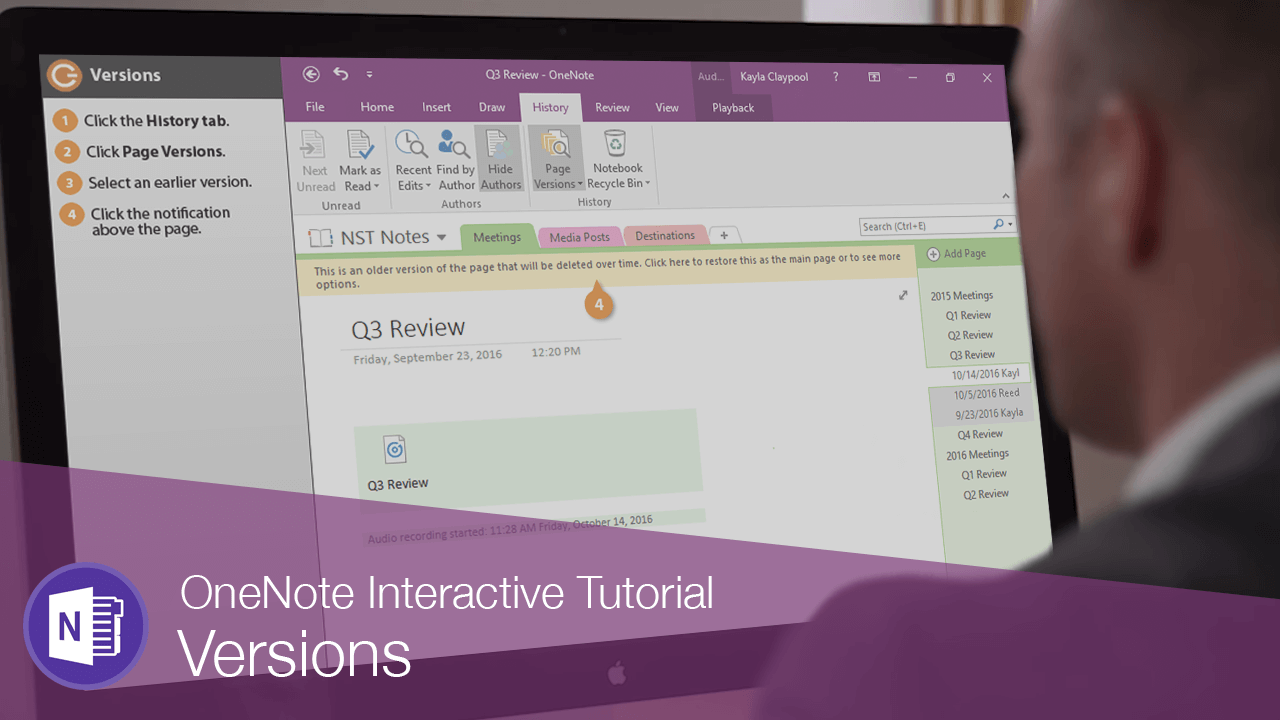 When multiple people are working in a notebook, you can use versions to see who made changes to a page and even restore an earlier version.
Click the History tab.
Click Page Versions.

Now you see a few different versions listed in the Pages pane.

Select an earlier version.

The earlier version appears and a little note at the top lets you know it will eventually be deleted.

Click the notification above the page.

There are a bunch of different options in here like disabling version history and deleting versions from this page, section, or the entire notebook.

Select Restore Version to bring this version back to the current version.

A new version of the page is created with today's date.

Click Page Versions to turn versions off.