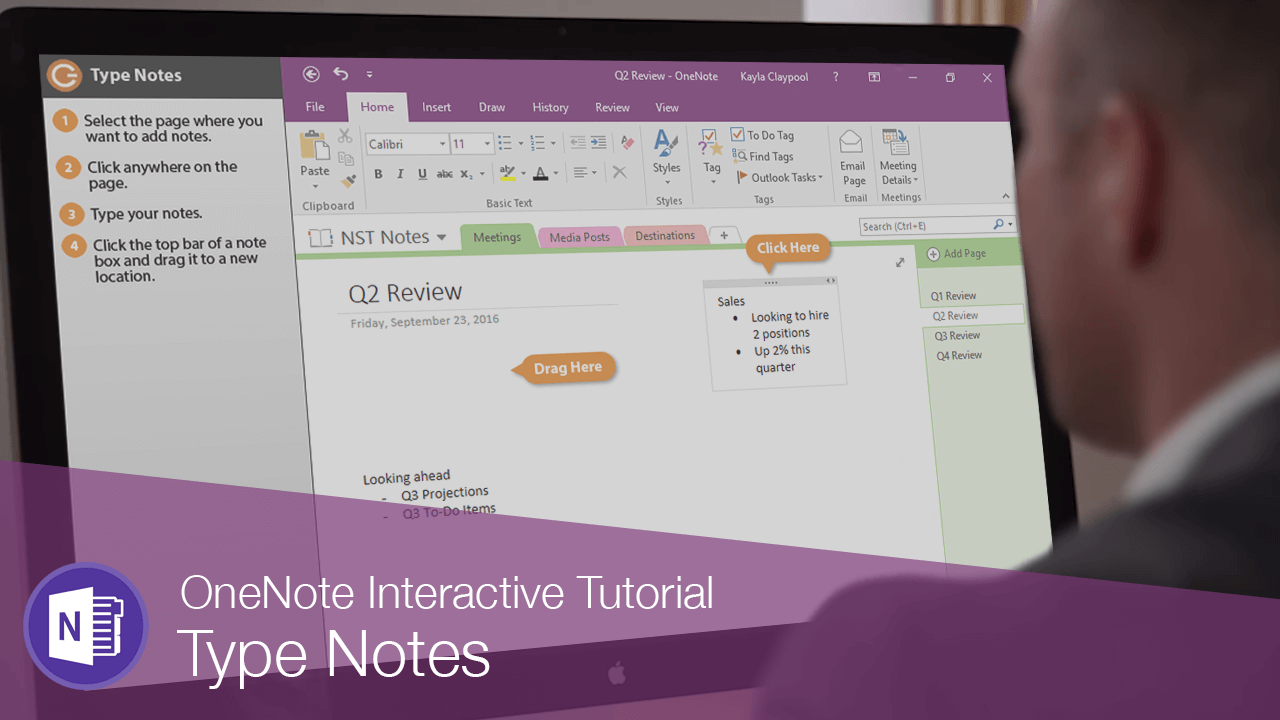 Once you have some pages and sections added to your notebook, it's time to start adding notes.
Select the page where you want to add notes.
Click anywhere on the page.
Type your notes.
When you start typing a note, a box automatically appears around the text.
Click the top bar of a note box and drag it to a new location.
You can also reorder and resize your notes as needed.
Click the arrow next to a line of text and drag up or down.
Click and drag the edge of a note to resize.
You can delete a note if you no longer need it.
Select a note.
Click Delete.

You can also press the Delete key on your keyboard.
The note is deleted.