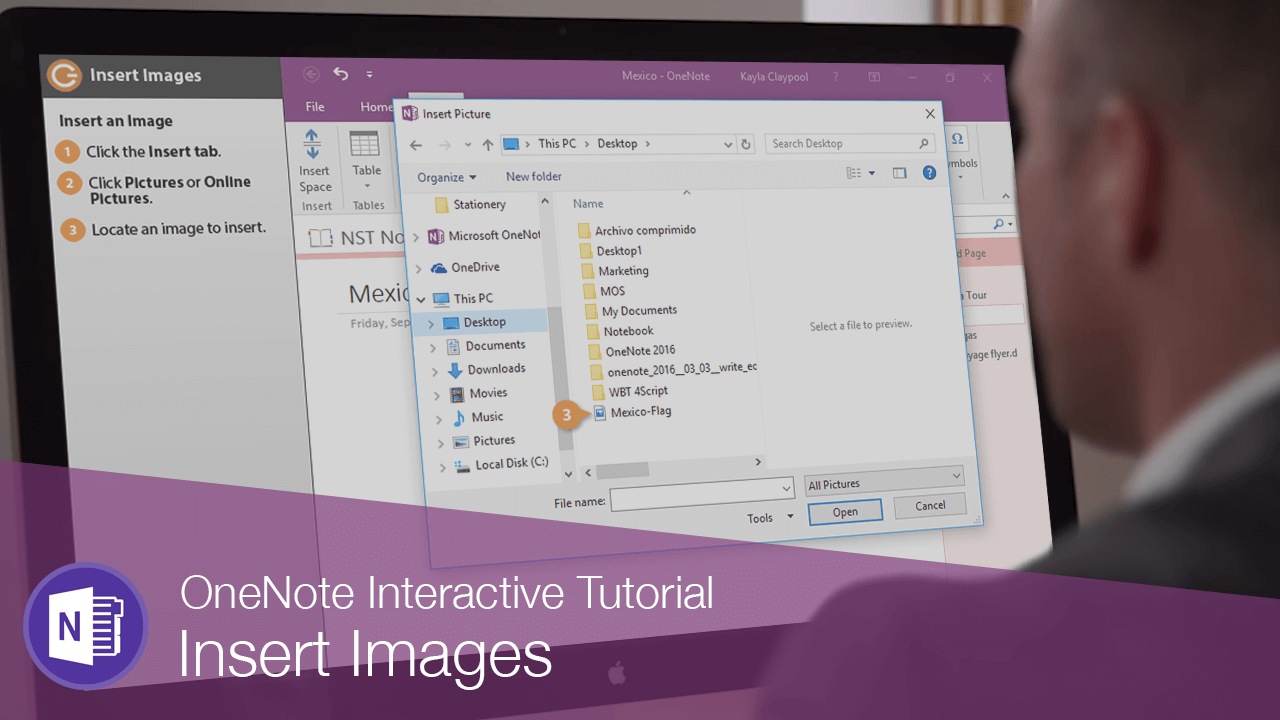 The picture is inserted onto the page.
While you can add a picture on the page, you can also have an image appear in the page background.
The image is sent to the background and the notes you take will now flow over the top of it.
In addition to images, you can also add videos into your notes. They work a little different than images though. You have to add them as a file attachment.
FREE Quick Reference
Click to Download
Free to distribute with our compliments; we hope you will consider our paid training.