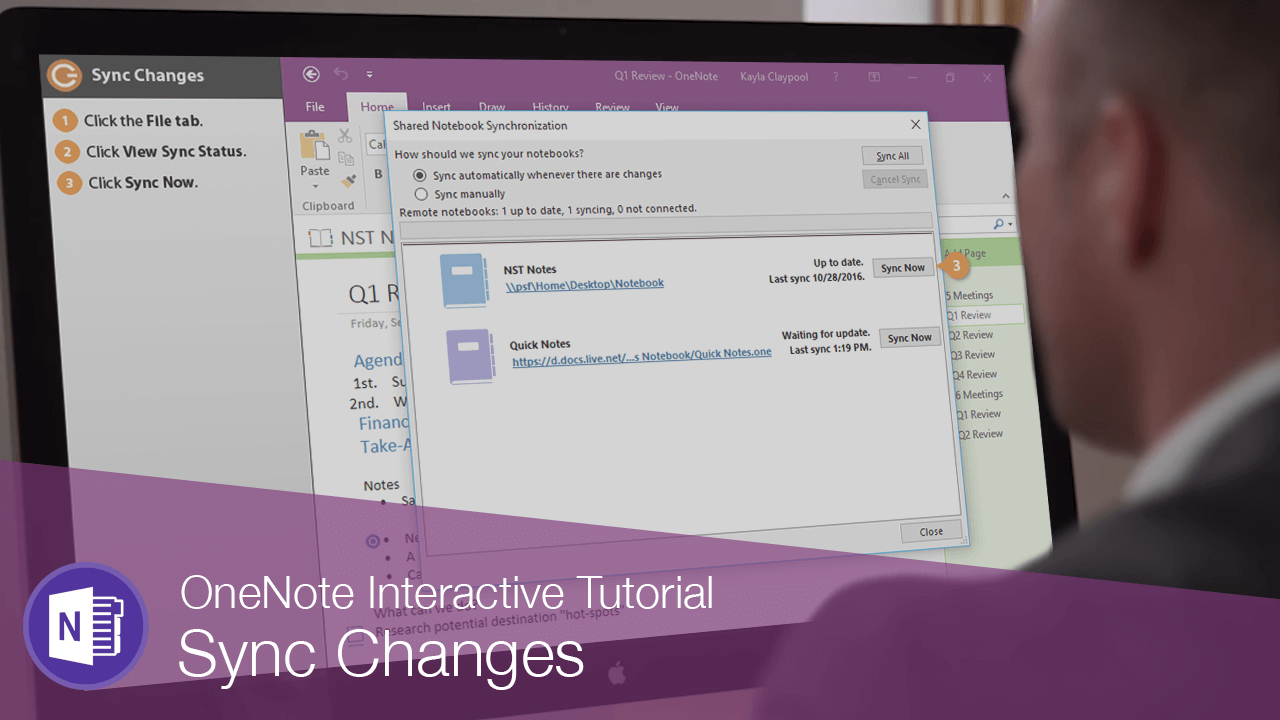 Once other people start making changes to a shared notebook, the changes are automatically saved periodically. You can also manually sync the changes.
Click the File tab.

Click View Sync Status.

This dialog box shows when the open notebooks were last updated.

Click Sync Now.
Click Close.
The notebook is synced with all the changes.