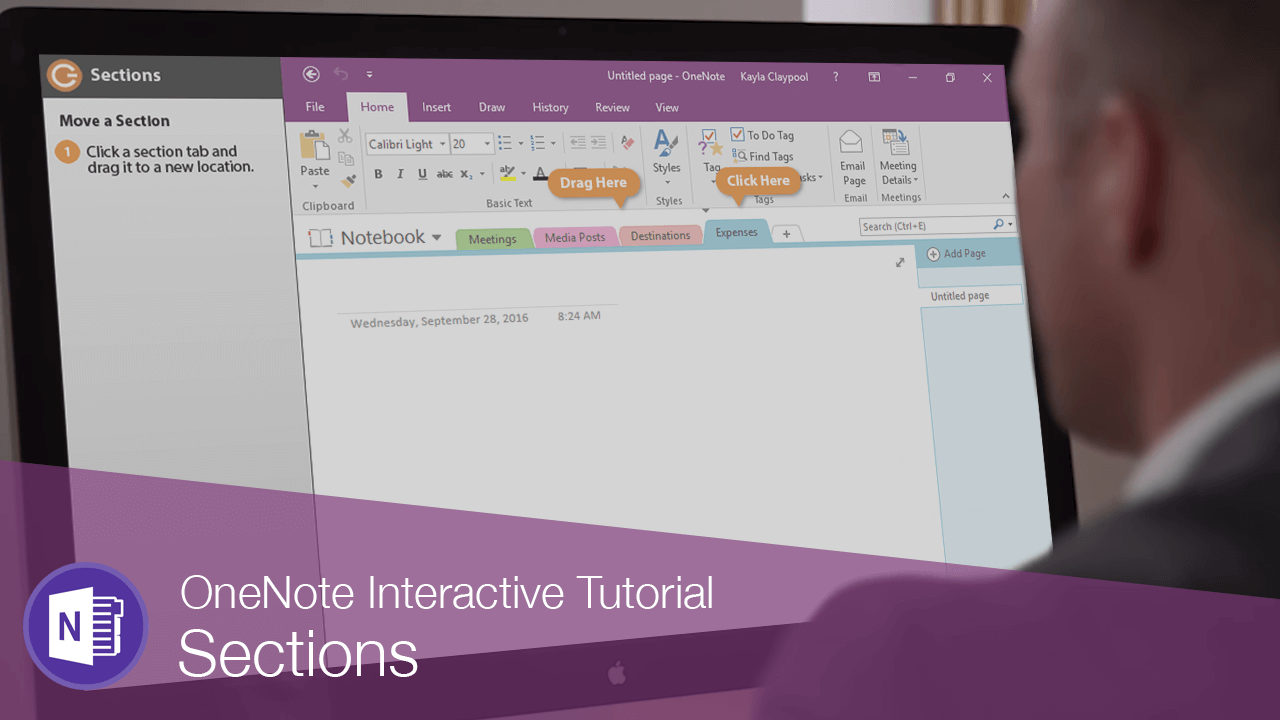 When you think about a multi-subject notebook, it has sections that are divided by tabs. OneNote also has section tabs, at the top of a page, that are used to organize your notes.
Click outside the tab.
The new tab is created and OneNote assigns it a color.
Click a section tab and drag it to a new location.