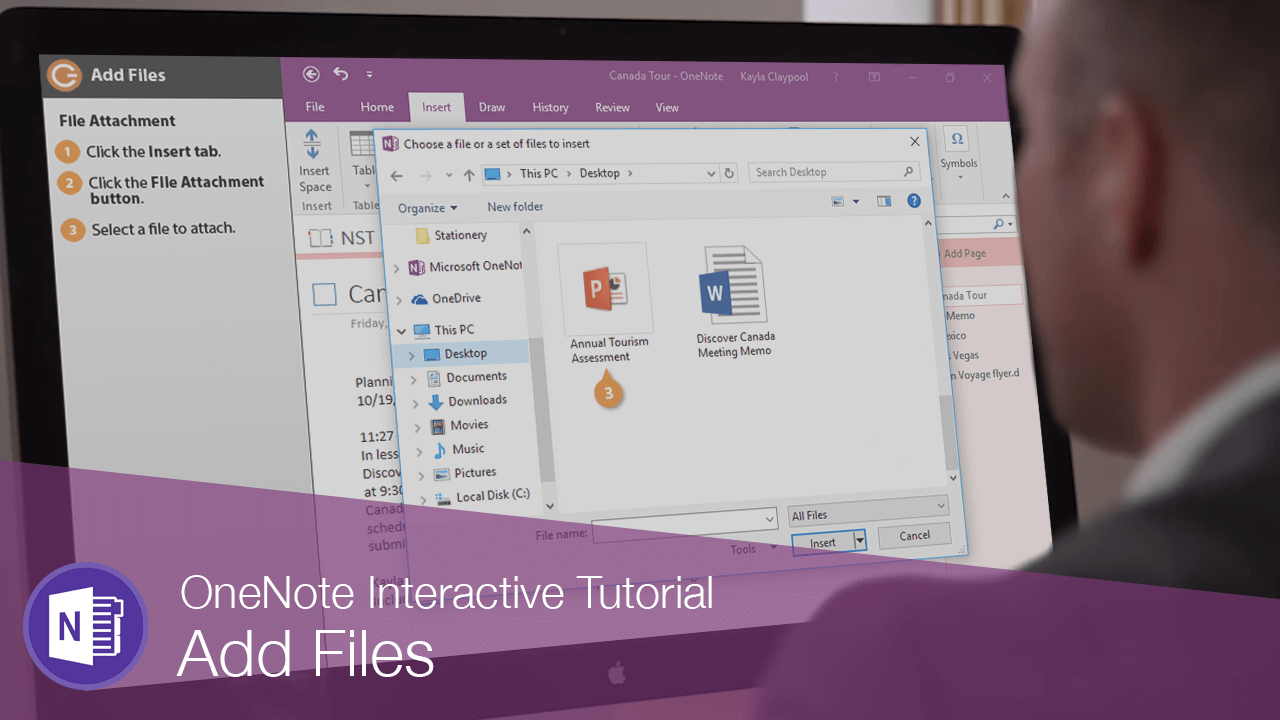 If you need access to a file so you can quickly jump to it from a notebook, you can add a file as an attachment or a printout.
A little icon is added to the current page.

The warning lets you know that the attachment could harm your computer.
Another way to access outside information is to add it as a file printout. It's similar to the Send to OneNote feature, but it's initiated from within OneNote.
Notice at the top is a little icon and the name of the file.

A warning appears again.

(Optional) Check the Don't show me this again check box.
Close the file when you're done with it.