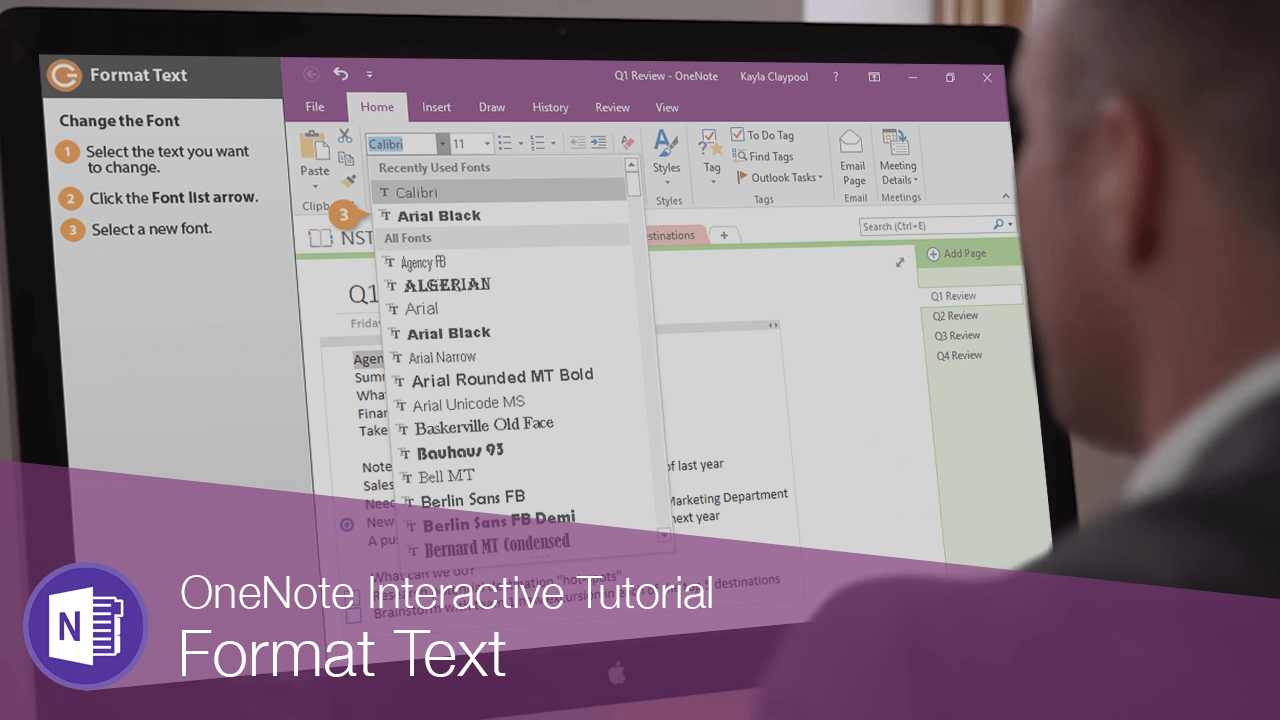 Select a new font.
Select a font size.

Once you get some text formatted just right, save yourself some time by copying the formatting to other notes.
Click the Format Painter button.

Double-click the Format Painter to keep it turned on.

Click the text you want to apply formatting to.