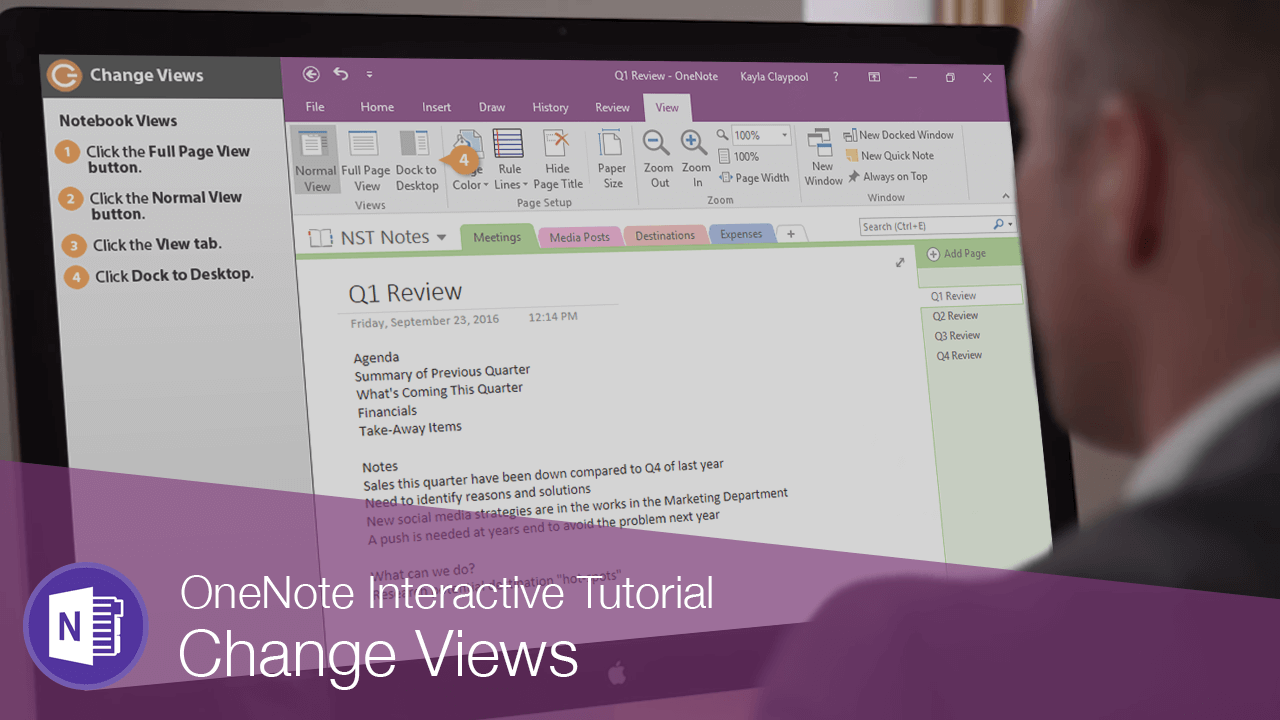 By default, you view and edit your presentations in Filmstrip view. This presents the timeline of the presentation as thumbnails in the left column, while letting you edit the selected slide in the main part of the window.
If you've got a lot of slides to keep organized, it might be easier to view them all in Grid view.
Select Grid view.

The view changes, and the selected slide no longer appears in editing mode. Instead, you see a grid of thumbnails representing every slide in the presentation.

While in grid view, you have more room to work with when reorganizing slides.

Click and drag a slide to a new position.

The slides are re-sequenced.

Since the entire screen is taken up by slide thumbnails in Grid view, you need to return to Filmstrip view in order to edit a slide's contents. You can return to Filmstrip view the same way you switched to Grid view, but if you want to edit a particular slide, you can jump right to editing that slide quickly.

Double-click a slide.

You return to the slide in Filmstrip view.

FREE Quick Reference

Click to Download

Free to distribute with our compliments; we hope you will consider our paid training.