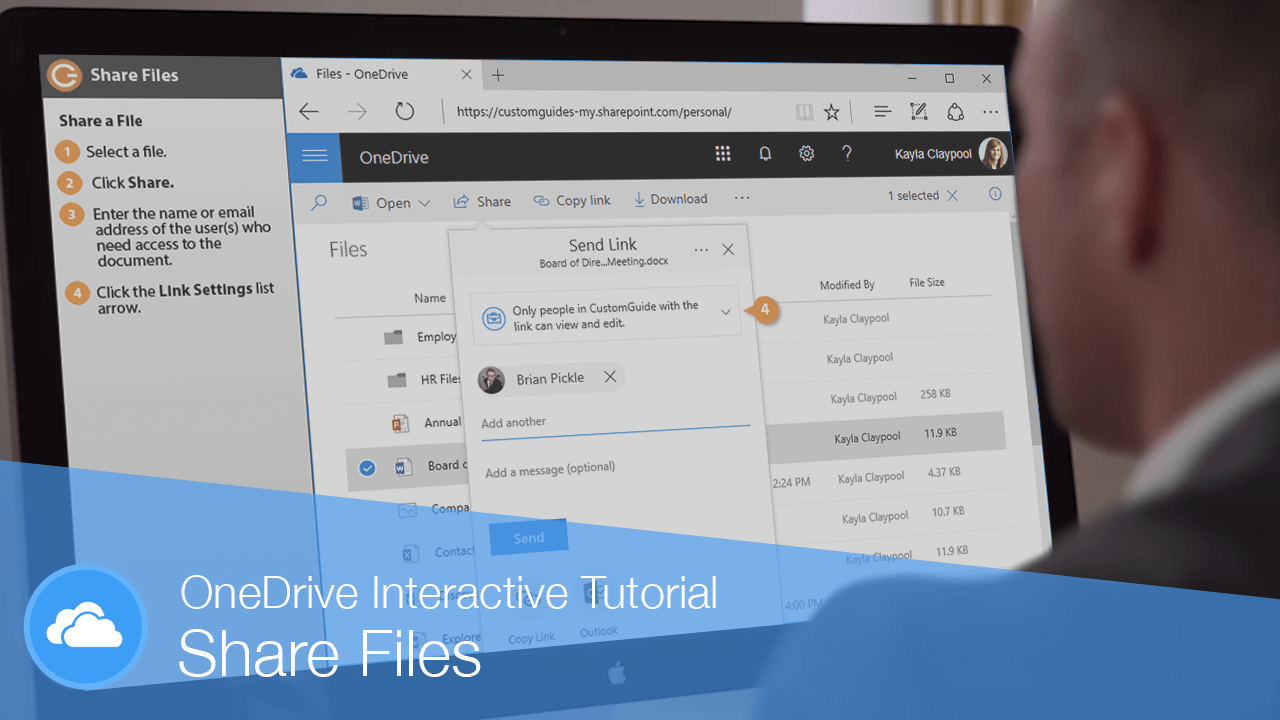 When you have a file or folder stored in OneDrive for Business that you need other people to have access to, share it. Sharing avoids emailing files back and forth while trying to keep track of the current version.
To quickly see the files that have been shared with you by others in your organization, click Shared in the Navigation pane and then click Shared with me. Or, click Shared by me in the same location to see all the files you have shared with others.
There are other ways to quickly share content with everyone. Click Files in the Navigation pane, then click the Shared with Everyone folder. Click and drag files and folders into this folder to automatically share them with everyone in your organization.
After you've started sharing things with others, it may be tricky to remember who has access to what.
Select a shared document.
Click the Details button.

The Details Pane opens, showing a bunch of information about the selected file.

Under the Has Access header, you can see a summary of who this file has been shared with.

Click Manage access.
Now you can see everyone who has access to the document, and whether they having editing or view only permissions.
You can also copy a link to the document or stop sharing the document. You could also click Grant Access to invite additional people to view the file.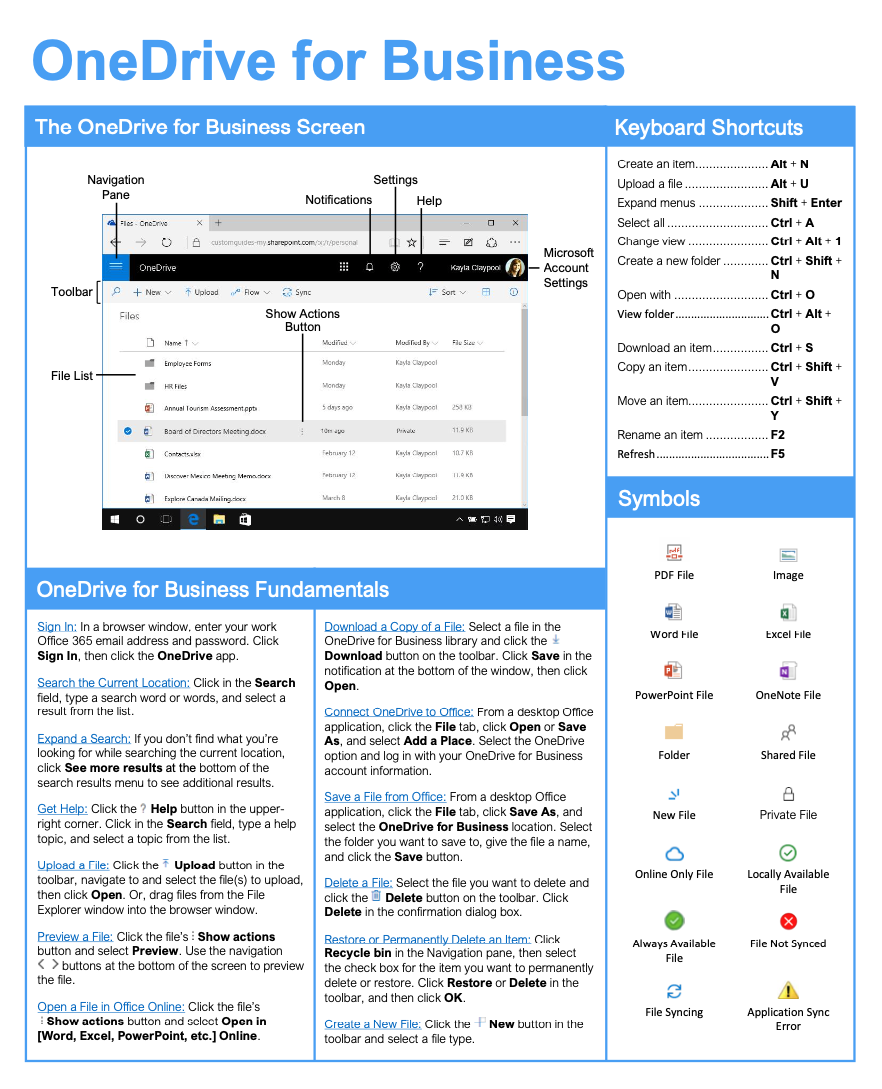 FREE Quick Reference
Click to Download
Free to distribute with our compliments; we hope you will consider our paid training.