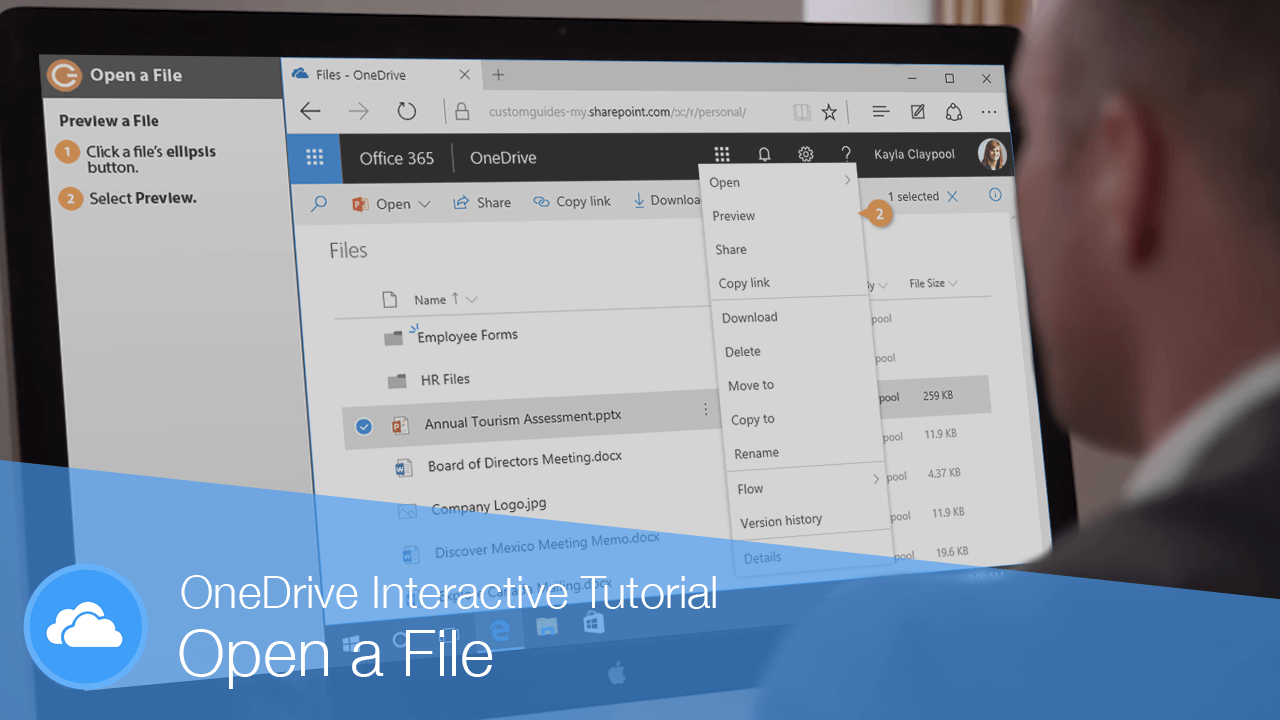 When you're ready to view the files, you've saved in OneDrive for Business, you can either open them in the browser or using the full program installed on your computer.
Before opening a file, you may want to preview it to make sure it's the correct one.
Click a file's ellipsis button.
Select Preview.

A preview of the file opens as it takes over the window.

You can use the navigation arrows to move through the file.

Click a navigation arrow to preview other pages.

Once you're finished viewing the preview, you can close it.

Click the Close button.
Double-click a file name.

The file opens in a new browser tab and you can edit it as needed.

Edit the file as needed.

The changes you make in the Office Online files save automatically, so there's no need to do it manually.
If you want a separate copy of the file to save on your computer, just download it.
Select a file.
Click the Download button on the toolbar.
Click Save.

Once it's done downloading, you can open it.

Click Open.
A new copy of the file opens on your desktop and can be modified and saved in whichever location you need it.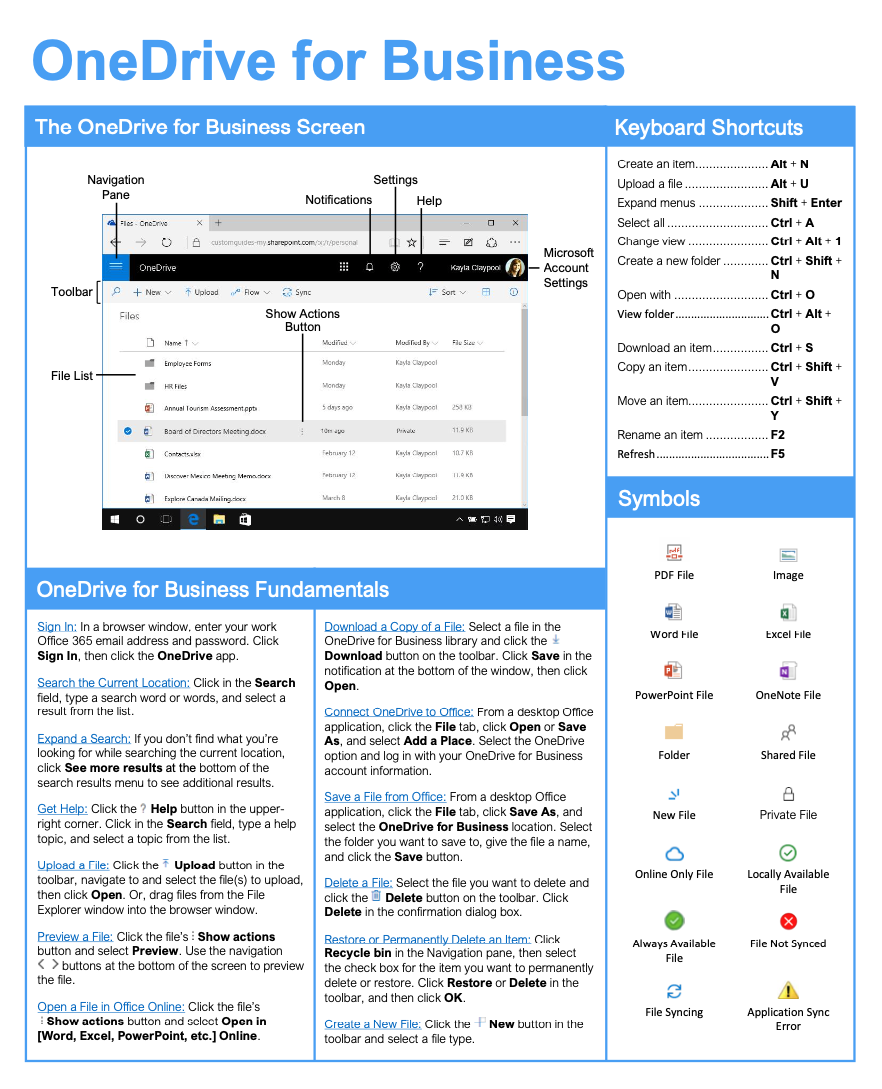 FREE Quick Reference
Click to Download
Free to distribute with our compliments; we hope you will consider our paid training.