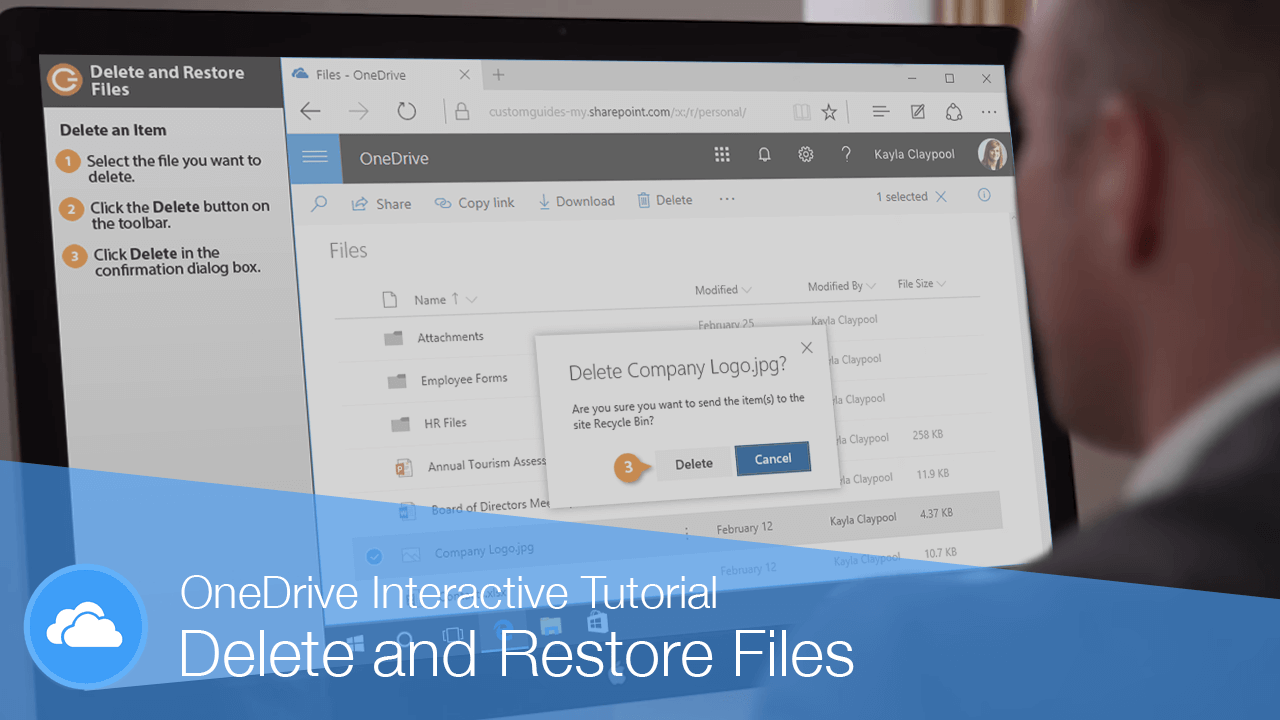 If you have an item you no longer need in OneDrive for Business, delete it. Deleted files can be restored if you change your mind later.
Click the Delete button on the toolbar.

A dialog box appears asking you if you're sure you want to delete the item.
It may take a few seconds, but the file is transferred to the Recycle bin.
If you have deleted an item and later realize that deleting that item was a mistake, you can retrieve it from the Recycle bin.
If necessary, click the button in the upper-left to display the Navigation Pane.
Click the Recycle bin.

Select the file you want to restore and click the Restore button.
The file is restored to the Documents library.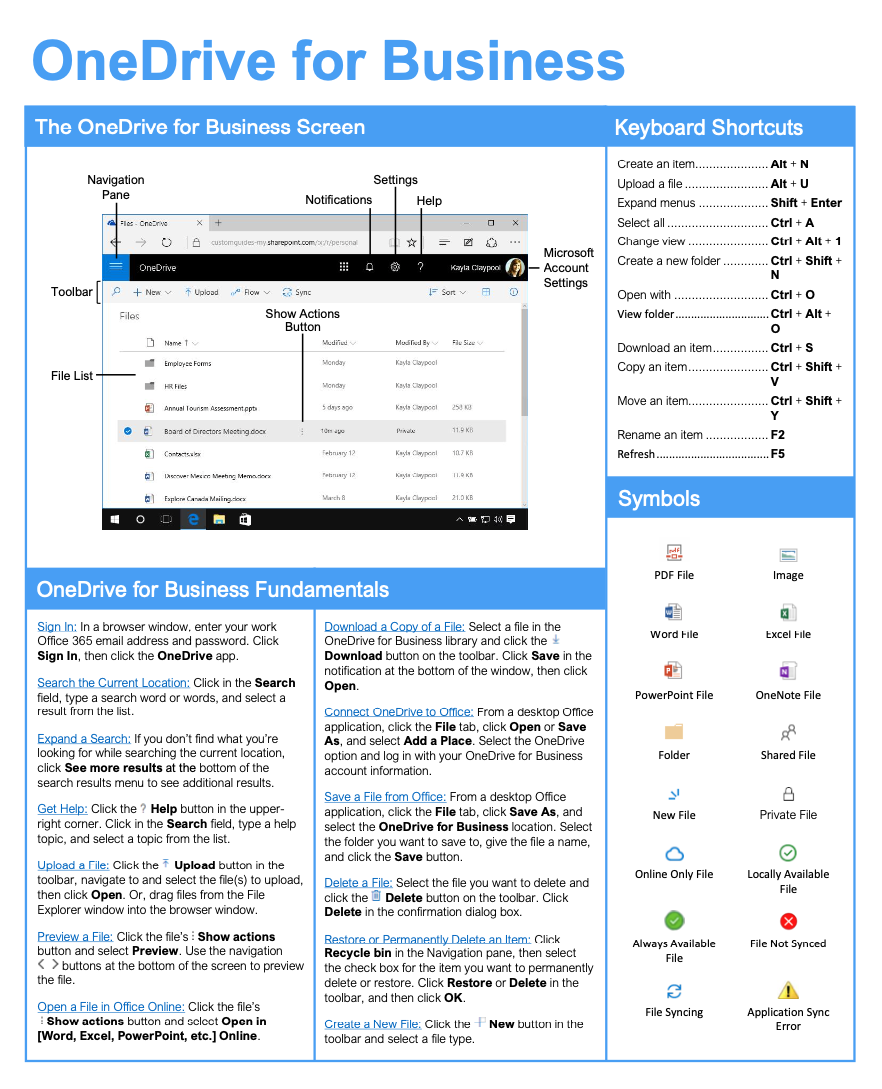 FREE Quick Reference
Click to Download
Free to distribute with our compliments; we hope you will consider our paid training.