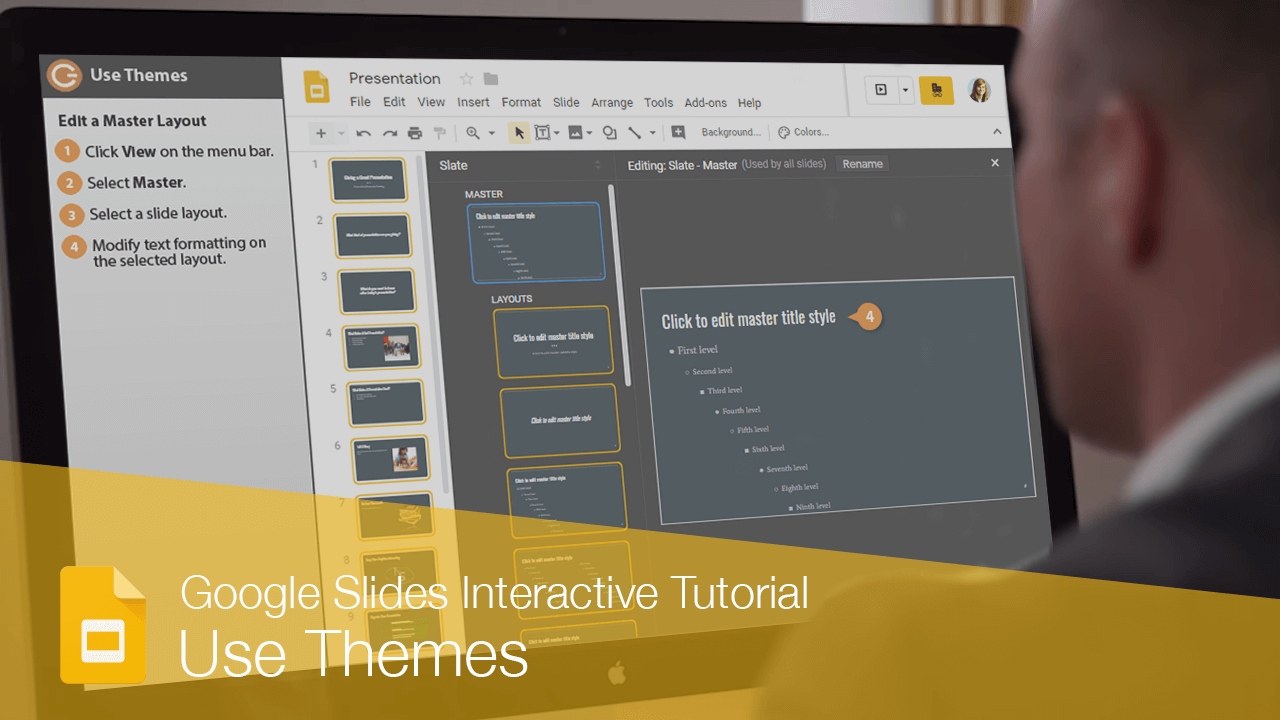 Click the Theme button on the toolbar.

The Themes pane opens, displaying thumbnail previews of the available themes.

Close the Themes pane.

Notice that a theme affects nearly everything in the presentation. The font has changed, as well as the color of the text and background. Some decoration has even been added between the title and subtitle on this slide.

If a theme is almost perfect but needs a change or two, you can update a theme.

Modify the formatting of text that uses a theme style.

This updates the selected instance of the theme element, but all other instances remain unchanged.

Select Update in theme.

All instances of this element type (e.g. section header) in the presentation are updated.

Finally, if you want to edit a theme directly, you can view the master slide and make changes there.

Select Master.

The Master view displays every slide layout used in the theme. Changing anything on one of these layouts will change it in every slide using that layout. You can also change the top master, which will affect all of the layouts.

Close Master view.

FREE Quick Reference

Click to Download

Free to distribute with our compliments; we hope you will consider our paid training.