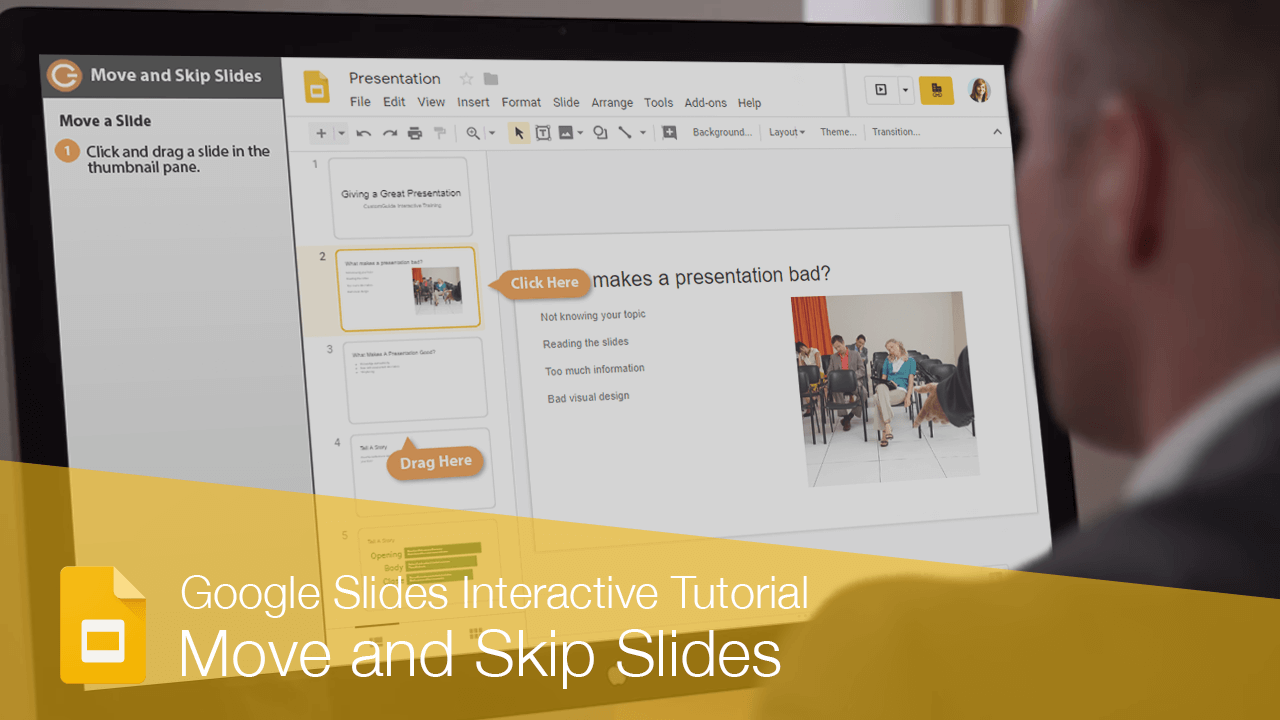 Sometimes you'll need to rearrange slides to update the sequence of your presentation.
Click and drag a slide in the thumbnail pane.

A horizontal line appears as you drag the slide, indicating where the slide will be moved. When you release the mouse button, the slide is dropped in the new location and all slides in the presentation are renumbered accordingly.

You can also set slides so that they're skipped when presenting.

An icon appears over the slide thumbnail, indicating that it won't appear when the presentation is run.

Once you're ready for a skipped slide to be included again, you can unskip it.

The selected slide will be included in the presentation once again.

FREE Quick Reference

Click to Download

Free to distribute with our compliments; we hope you will consider our paid training.