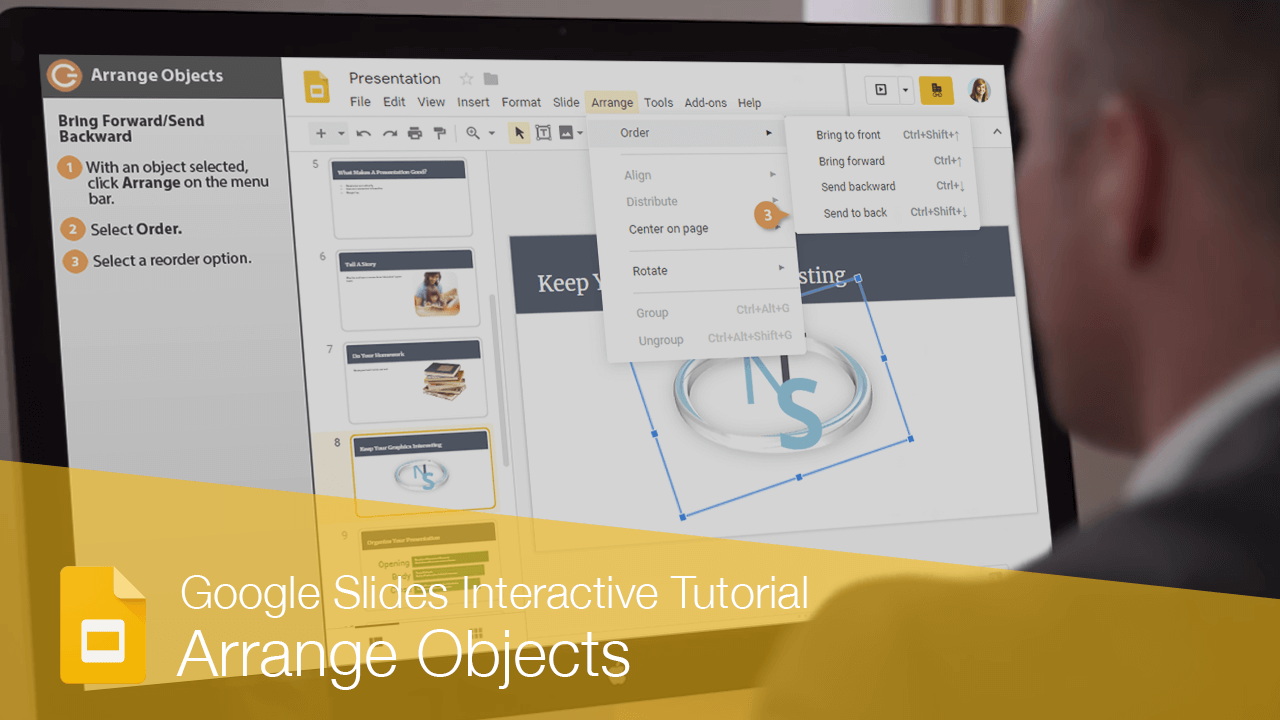 You can easily arrange the various objects on a slide to fit your needs.
When you rotate an object, you turn it around its center. You can either rotate objects in 90-degree increments or use the rotation handle to freely rotate an object.
In addition to the resizing handles that appear on the border, a rotation handle will appear just outside of the object.

Click and drag the rotation handle.

When you flip an object, you create a mirror image of it. Slides allows you to flip an object horizontally or vertically.

You can rotate an object 90 degrees in either direction from here, or flip it.

Select a flip option.

The object is flipped.

You can also adjust the order in which stacked objects appear on a slide by bringing them forward or sending them backward.

Select a reorder option.

You can also group objects so they're treated as a single object and can be moved, rotated, and aligned as a unit.

Select Group.

The objects are grouped and will be treated as a single object until you ungroup them.

FREE Quick Reference

Click to Download

Free to distribute with our compliments; we hope you will consider our paid training.