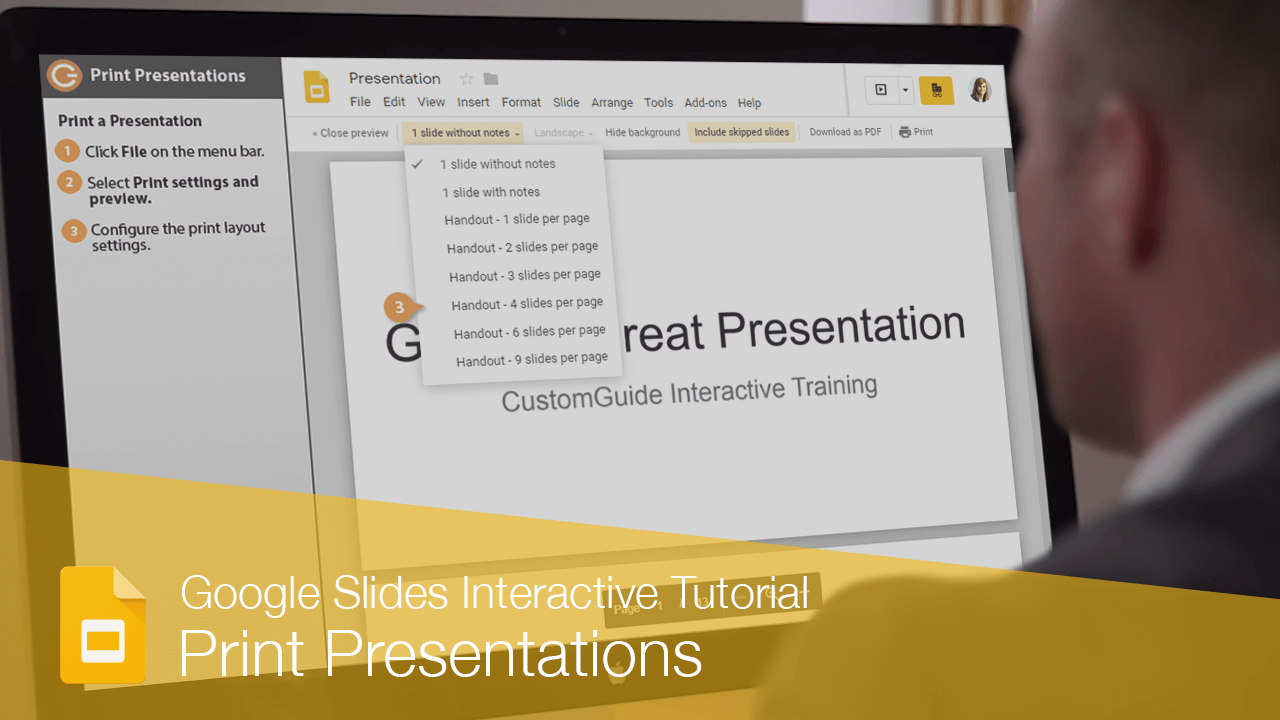 Once you have created a presentation, and your computer is connected to a printer, you can print a copy. Before you do this, it's a good idea to preview how it's going to look.
Select Print settings and preview.

A print preview of the presentation appears, showing how it will look when printed.

While viewing the preview, you can set up how you want the presentation to be printed.

Configure the print layout settings.

You can choose to print one slide per page, with or without notes, or format the page as handouts displaying multiple slides per page.

You can also change the page orientation, choose whether or not to print the background or skipped slides, or choose to download the printout PDF file instead of printing it.

Click Print.

Press Ctrl + P.

Another preview is made, as your brought to the Print Settings screen. This is where you can choose which slides to print and how many copies.

Configure the printer settings.

You can also click More Settings to change the paper size and if your printer supports it, enable two-sided printing.

Click Print.

The presentation is sent to the printer.

FREE Quick Reference

Click to Download

Free to distribute with our compliments; we hope you will consider our paid training.