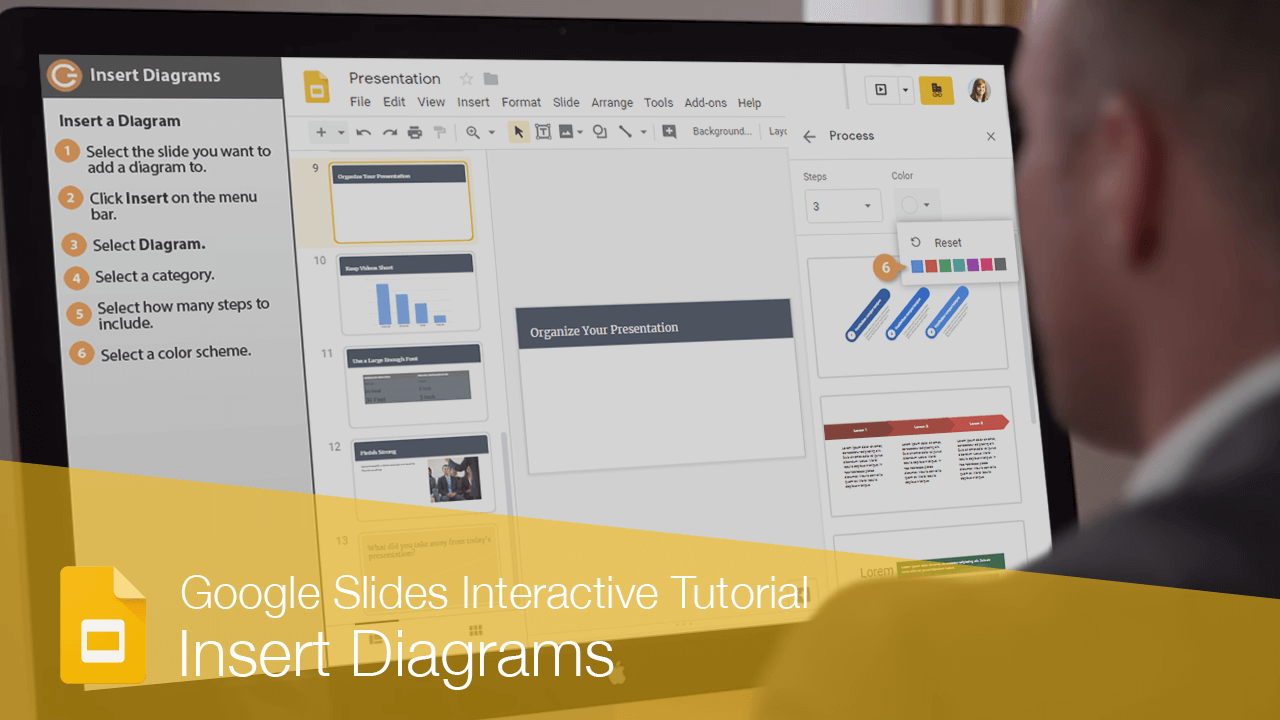 Select Diagram.

The Diagrams pane opens on the right, where you can browse through the different types of diagrams available.

Select a category.

Select a color scheme.

The diagram previews reflect the color change.

Select a diagram style.

Replace the text in the diagram placeholder text boxes.

Keep changing the text in the placeholders until the diagram shows the information you want.