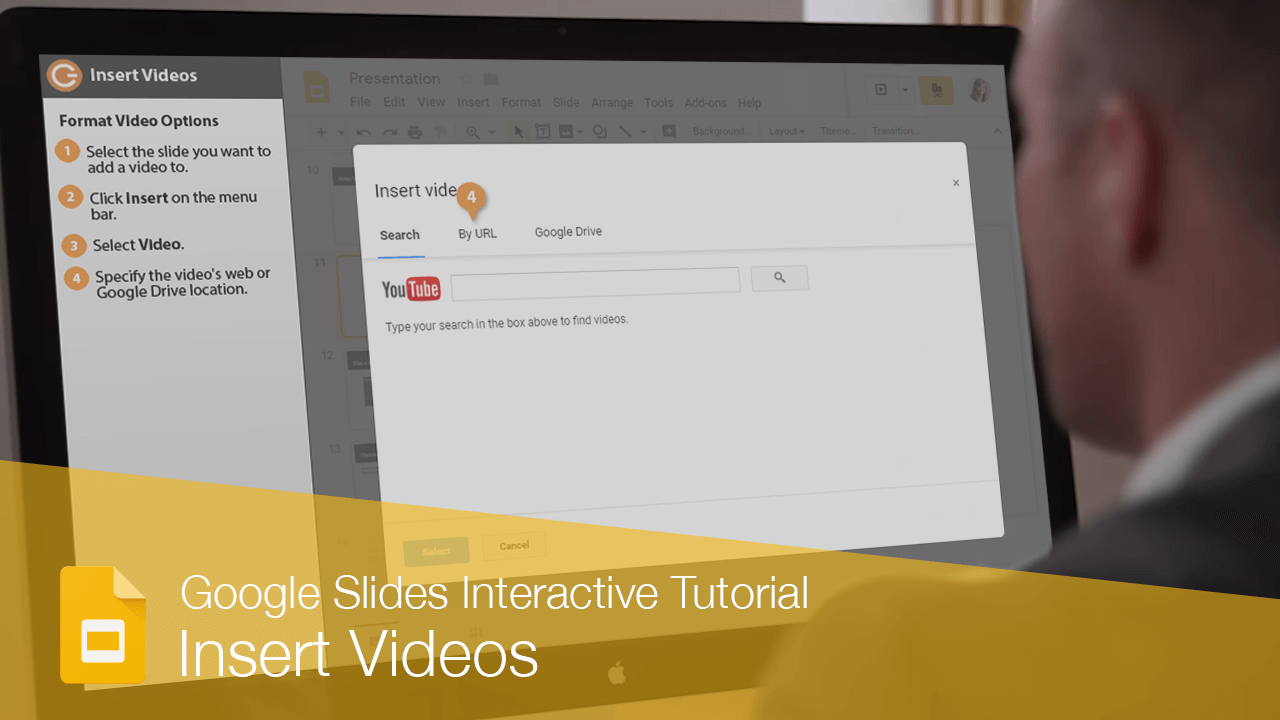 You can insert videos in your presentations to add a little flair and emphasize your point. Just make sure to keep the videos short, so that they don't become the main event.
Videos that are inserted from a file are embedded directly into the Slides presentation, so the presentation file size will increase when videos are inserted.
Select Video.

The Insert video dialog box opens, giving you a few ways to add a video to your presentation.

If you want to search YouTube for a video, you can do that here. Otherwise, you can paste the URL of a specific YouTube video, or insert a video that you have saved to your Google Drive.

Click Select.

The video is inserted and can be resized and moved around just like any other object.

There are a few playback options that let you change how the video will play during the presentation.

FREE Quick Reference

Click to Download

Free to distribute with our compliments; we hope you will consider our paid training.