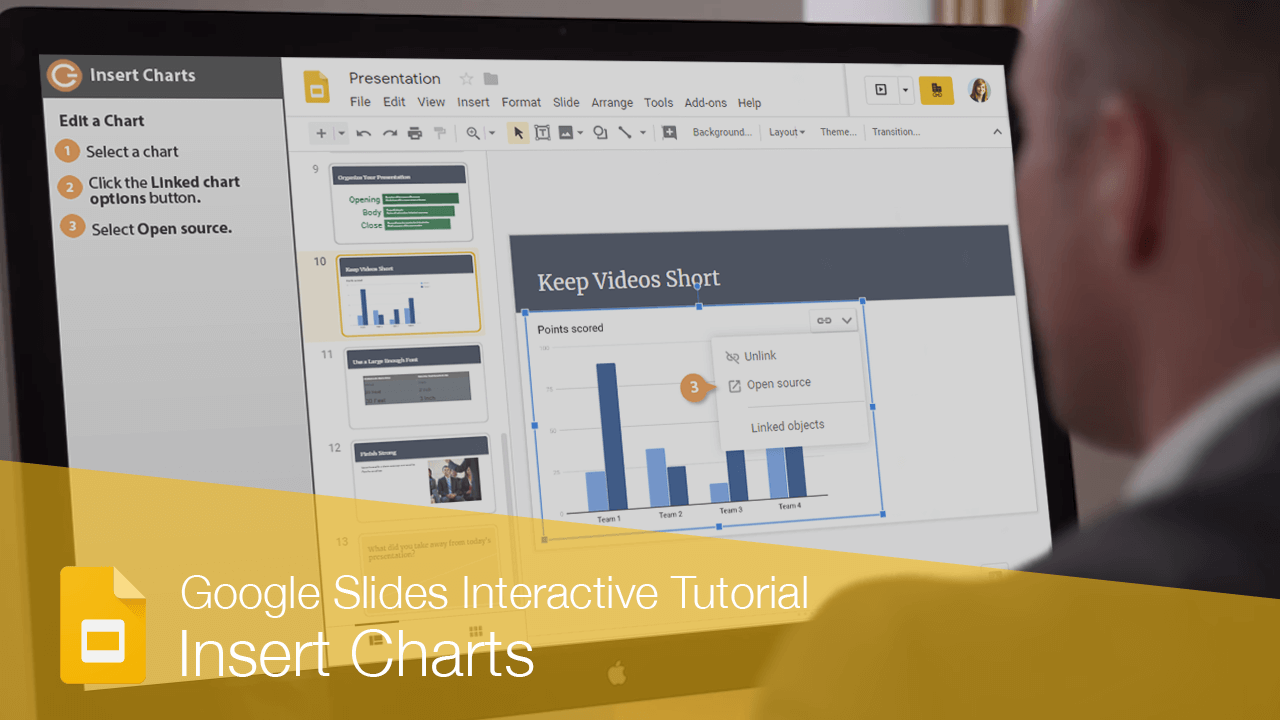 Use a chart when you want your audience to easily understand a large quantity of data and the relationships between parts of the data. A chart is often much better at presenting information visually than hard-to-read numbers in a table.
Chart Types
Column
Column charts are used to compare different values vertically side-by-side. Each value is represented in the chart by a vertical bar.
Line
Line charts are used to illustrate trends over time. Each value is plotted as a point on the chart and is connected to the other values by a line.
Bar
Bar charts are just like column charts, except they display information in horizontal bars rather than in vertical columns.
Pie
Pie charts are useful for showing values as a percentage of a whole. The values are represented by different colors.
Select the slide you want to add a chart to.

Select a chart type.

A chart is inserted with some placeholder data.

Once your chart is inserted and you have your own data you want to use, you can edit the chart to replace its data.

Select Open source.

A spreadsheet opens up in the Google Sheets app, where you can enter your own data for the chart. You can also see the chart below the data.

Edit the chart in Sheets.

Click the Update button for the chart in Slides.

The chart is updated.

FREE Quick Reference

Click to Download

Free to distribute with our compliments; we hope you will consider our paid training.