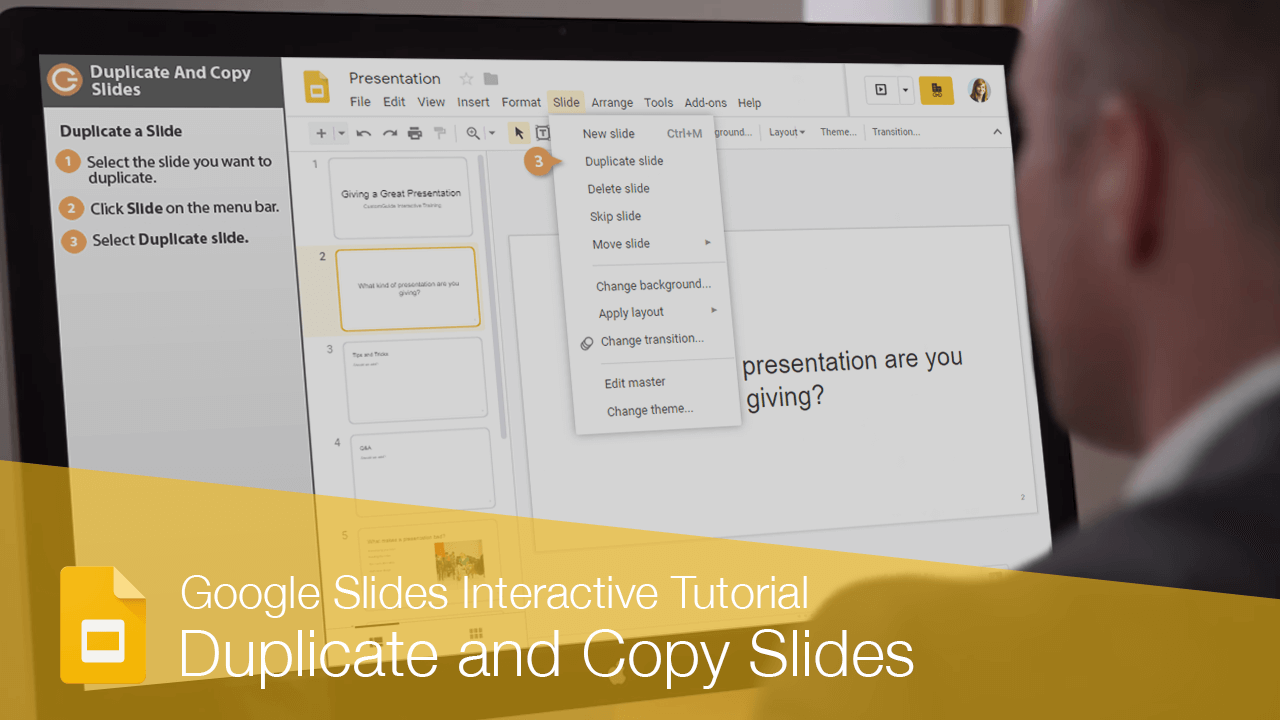 Once you create and modify some slides to make them just right, don't reinvent the wheel! Create copies to base your new slides on.
Select Duplicate Slide.

Press Ctrl + D or right-click the slide and select Duplicate Slide.

The slide is duplicated, and inserted right after the initially selected slide.

If you want to insert a duplicate of a slide in another part of the presentation, you can copy and paste entire slides as well

Select Copy.

Select Paste.

A copy of the selected slide is inserted at the selected spot in the presentation.

FREE Quick Reference

Click to Download

Free to distribute with our compliments; we hope you will consider our paid training.