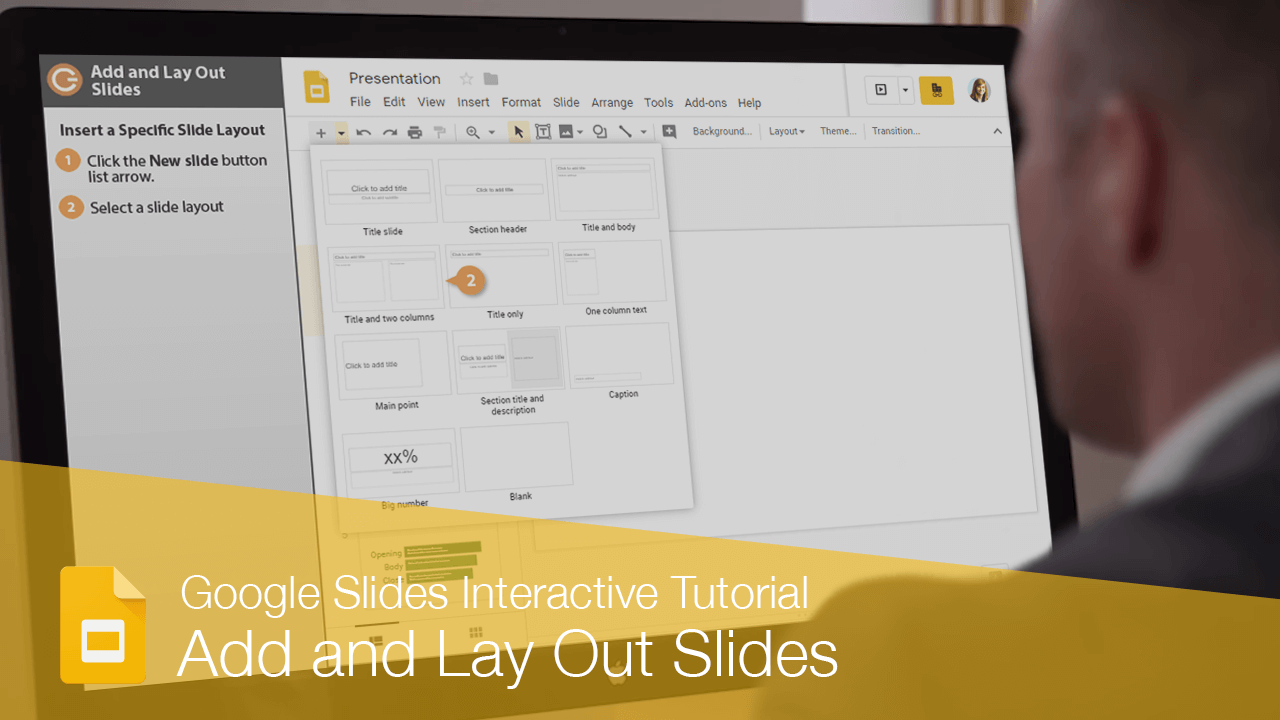 Whether you're creating a presentation from scratch or editing an existing one, you're going to need to know how to add new slides.
New slides will always be added after the one that's selected and use the same layout as the selected slide.
Press Ctrl + N, or right-click a slide in the Thumbnails pane and select New Slide from the menu.

A new slide is added, with content placeholders ready for text.

If you don't like the layout that has been assigned to the new slide by default, choose a new one. Google Slides gives you eleven different layouts to choose from.

Select a slide layout.

The layout is updated.

Now, if you have a slide layout in mind before adding a new slide, you can choose the layout upfront.

Select a slide layout.

A slide is added and is all ready to be filled in.

Type text into the placeholder.

If you decide you no longer need a slide, they're also easy to delete.

Select a slide.

Right-click the slide you want to delete in the Thumbnails pane and select Delete in the menu.

The slide is deleted.

FREE Quick Reference

Click to Download

Free to distribute with our compliments; we hope you will consider our paid training.