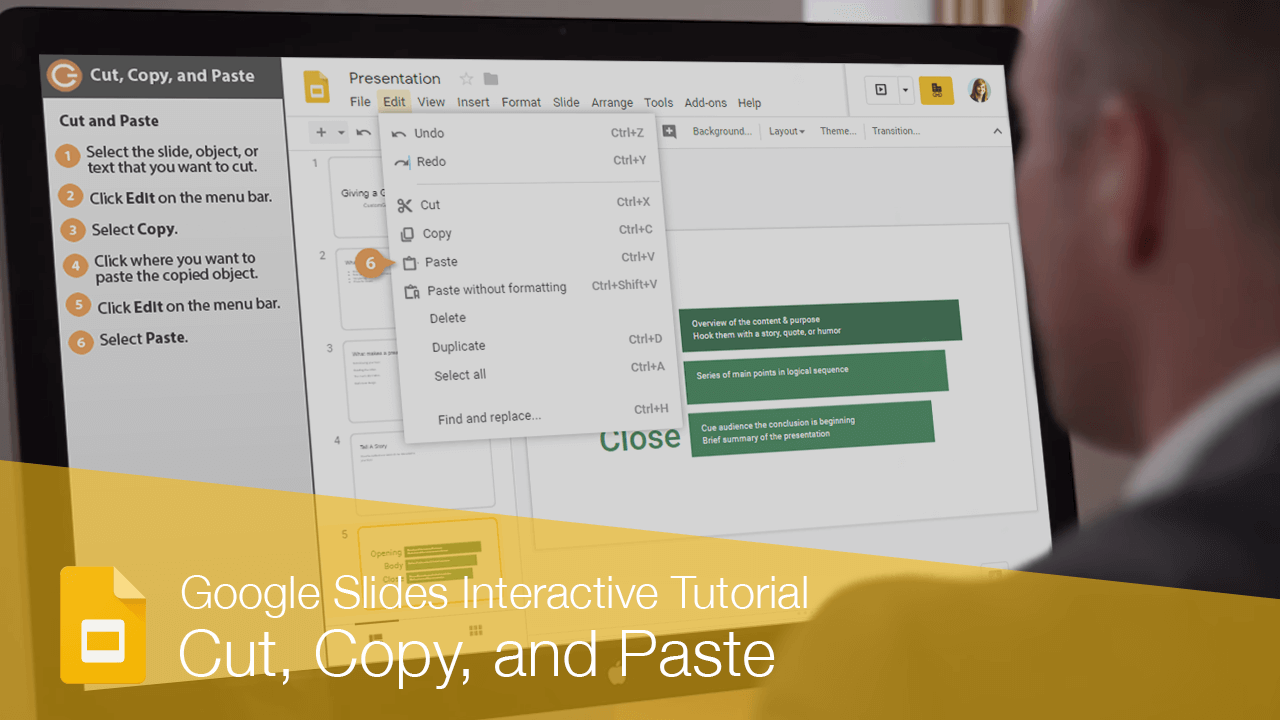 You can easily move text, slides, or objects to a new location in a presentation by cutting or copying them and then pasting them in the new location. In addition to text, you can cut, copy, and paste just about any item in a presentation, including clip art, shapes, placeholders, and tables.
Select Copy.

Press Ctrl + C.

Select Paste.

Press Ctrl + V.

Another copy of the text, slide, or object is added.

Cut and paste removes the original item from one location and then places it in a new location.

Select Cut.

Press Ctrl + X.

Select Paste or Paste without formatting.

The text is pasted in the new place.

FREE Quick Reference

Click to Download

Free to distribute with our compliments; we hope you will consider our paid training.