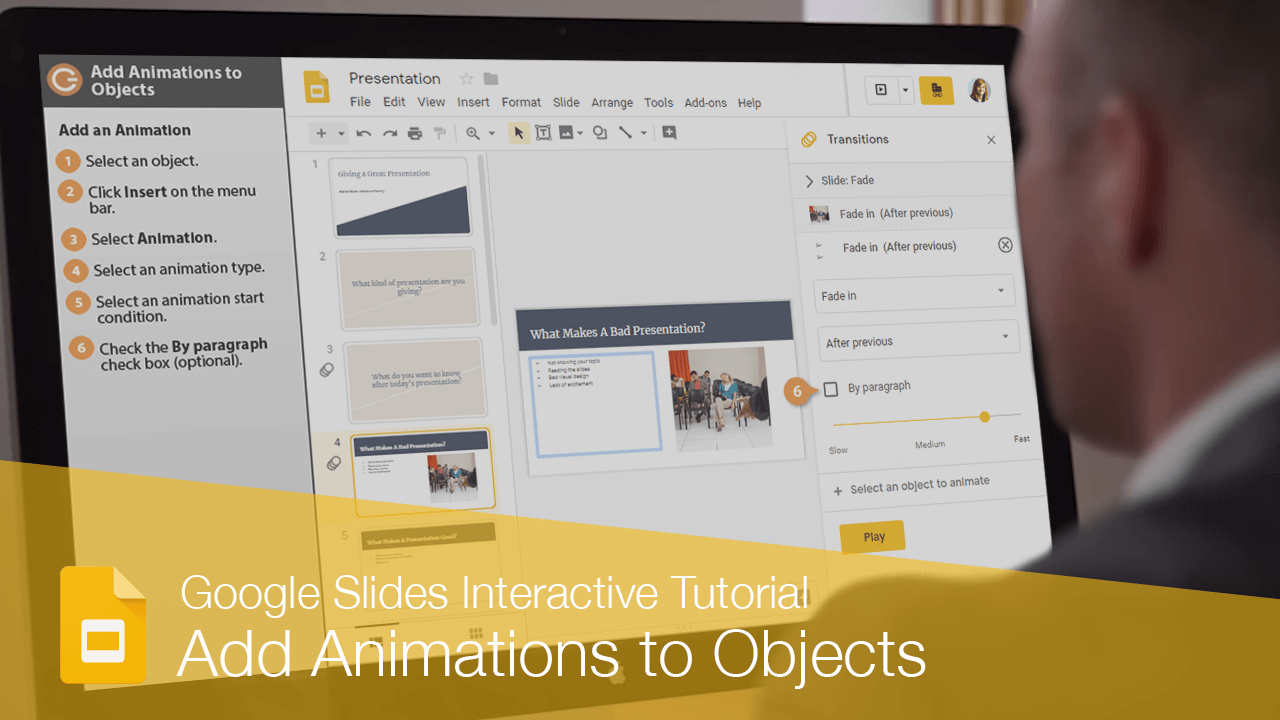 You can add animations to text and graphics in your presentation so that elements of a slide will appear one at a time as you talk about them.
Select Animation.

You can choose a basic one like Appear or Fade In, or an advanced one that flies in or out from a certain direction.

You can trigger the animation by clicking on the slide while presenting. Or, you can play it automatically, either with another animation or after another animation completes.