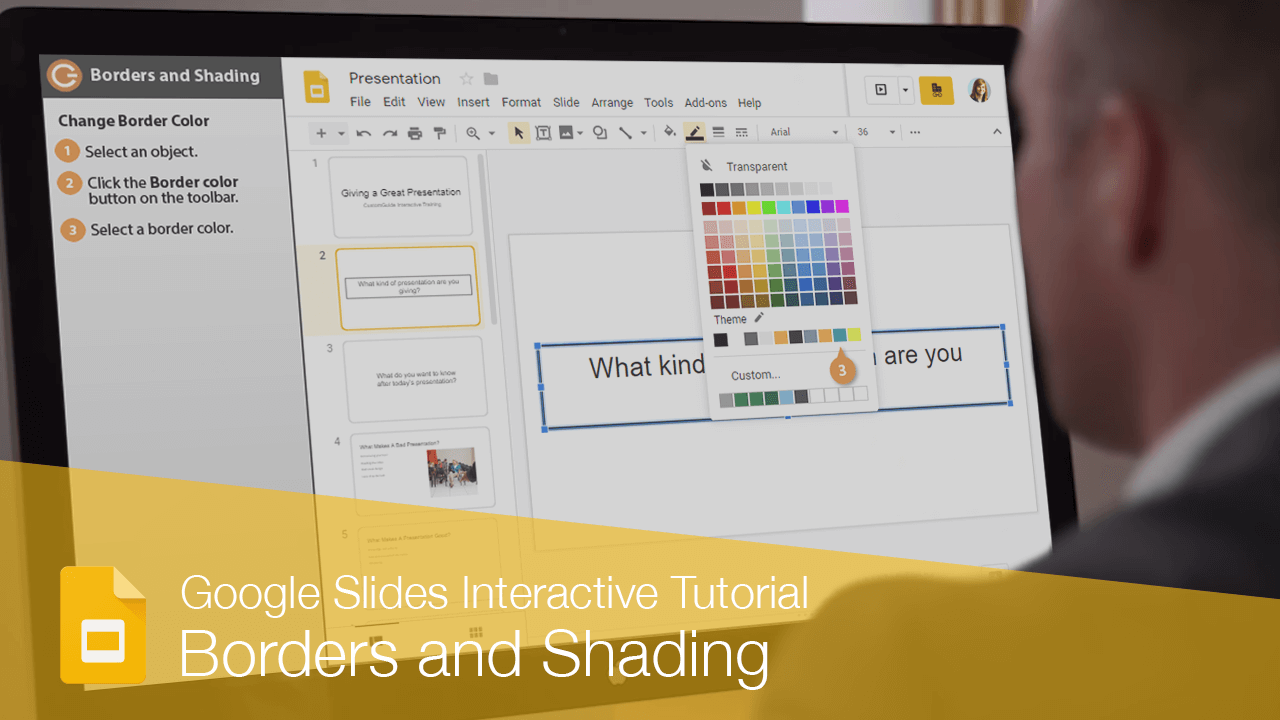 If you want to emphasize the contents of a text box, or any other object on a slide, you can add a border to it.
Select a border weight.

The border is added to the text box.

You can also change a border's color.

You can choose from the color picker, or you can select a theme color that will automatically update when the theme changes.

Select a border color.

The border around the text box changes color.

You can add shading to a text box to add some color behind the text.

Click the Fill color button on the toolbar.

You can choose a color or theme color, just like choosing a border color, but you also have the option to select a color gradient.

Select a fill color.