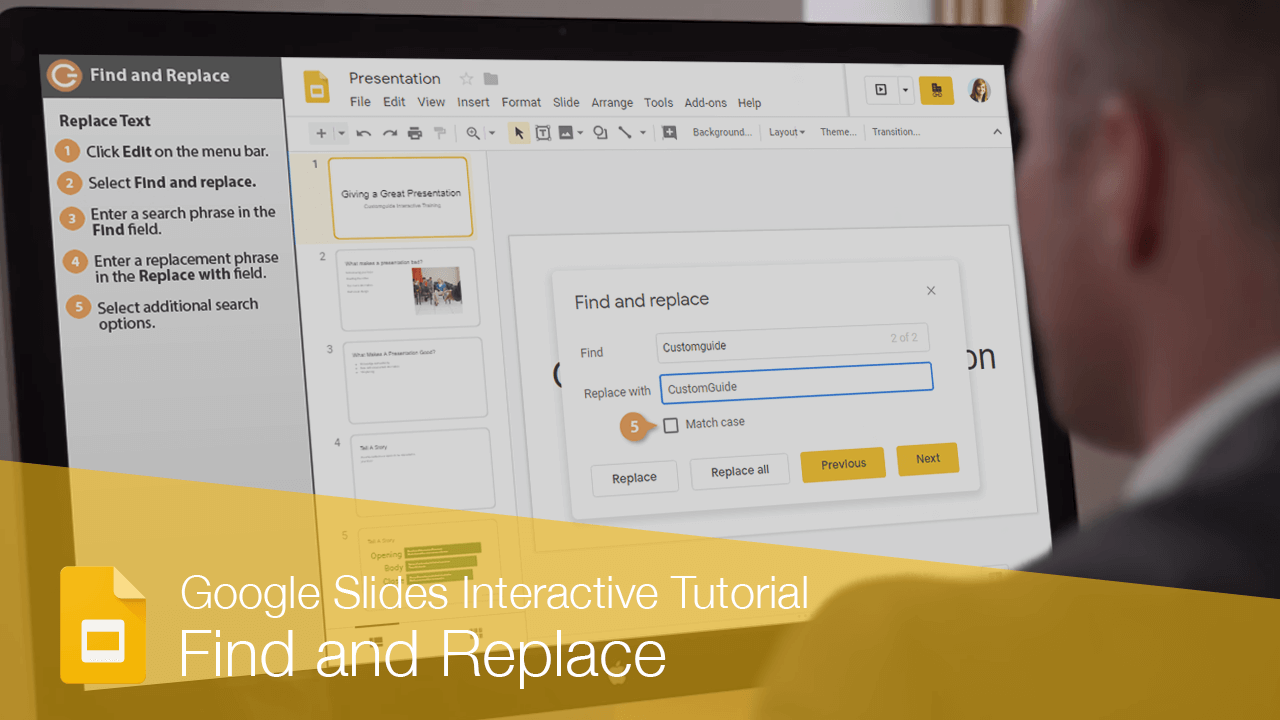 Sometimes you'll have some text you need to find somewhere in your presentation, but you're not sure where it is. Luckily, you can search a presentation using the Find feature.
Find makes it very easy to find specific words and phrases in a presentation.
Select Find and replace.

Press Ctrl + H.

Click Next.

If this isn't the slide you were looking for, just keep clicking Next until you find it. You can also click Previous to move back in the order.

Click the Close button.

If you have a word in your presentation that needs to be replaced, you can use Find and replace to fix it instead of going through each slide and fixing it manually.

Select Find and replace.

Replace: Changes one at a time.
Replace all: Changes everything at once.

Click the Close button.

FREE Quick Reference

Click to Download

Free to distribute with our compliments; we hope you will consider our paid training.