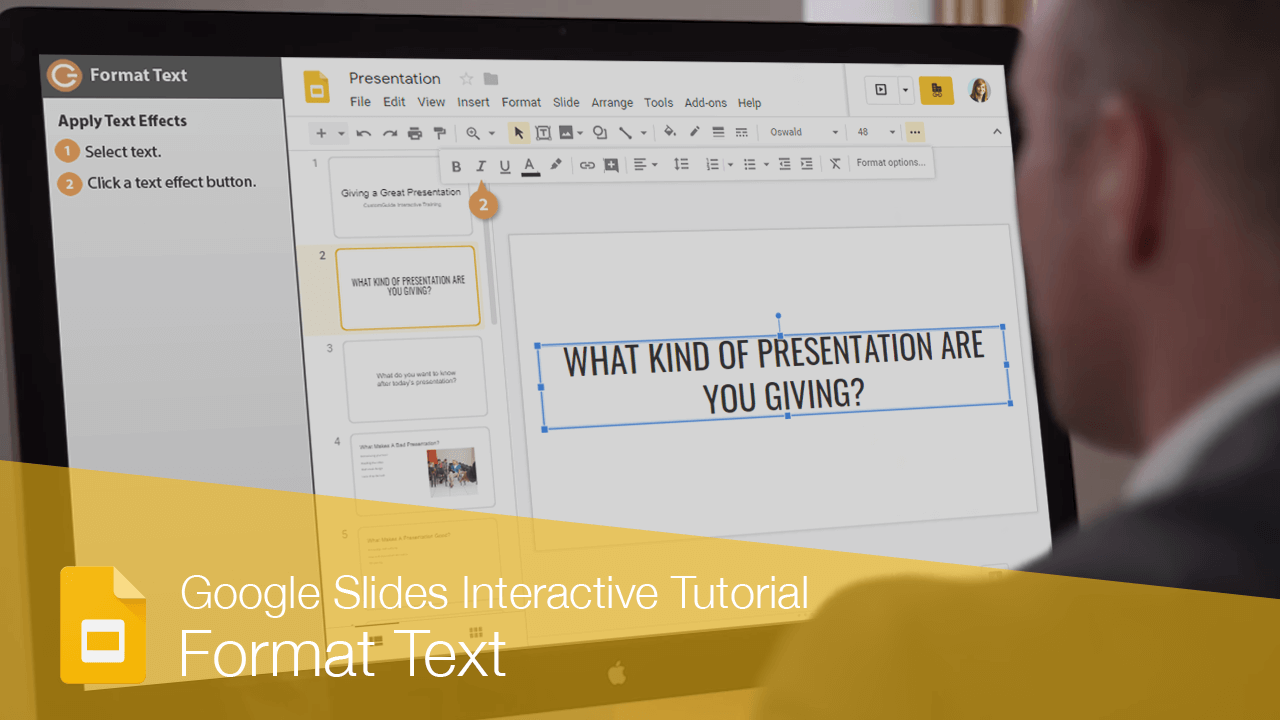 If you don't like the way your text appears on a slide, you can change it.
When a text box is selected, any formatting you apply will be applied to all of the text within that text box. You could also select just some text as well, and any formatting would be applied to only the selected text.

Select a font.

Select a font size.

There are other font formatting options available. If you can't see them, click the More (…) button on the toolbar.

Select text.

You can apply basic effects to the text, such as bolding it, italicizing it, or underlining it.

Click a text effect button.

Click the Text color button.

Here you can choose from the color picker, or you can choose from theme colors that will automatically update if the theme changes.

Select a color.

The text color changes.

You can change the case of text, so every letter appears capitalized, every letter appears uncapitalized, or just the first letter of every word appears capitalized.

Select Text.

Select a capitalization option.

Here you can change both the horizontal alignment and the vertical alignment of the text in the text box.

Select an alignment option.

The alignment is applied to the selected text.

FREE Quick Reference

Click to Download

Free to distribute with our compliments; we hope you will consider our paid training.