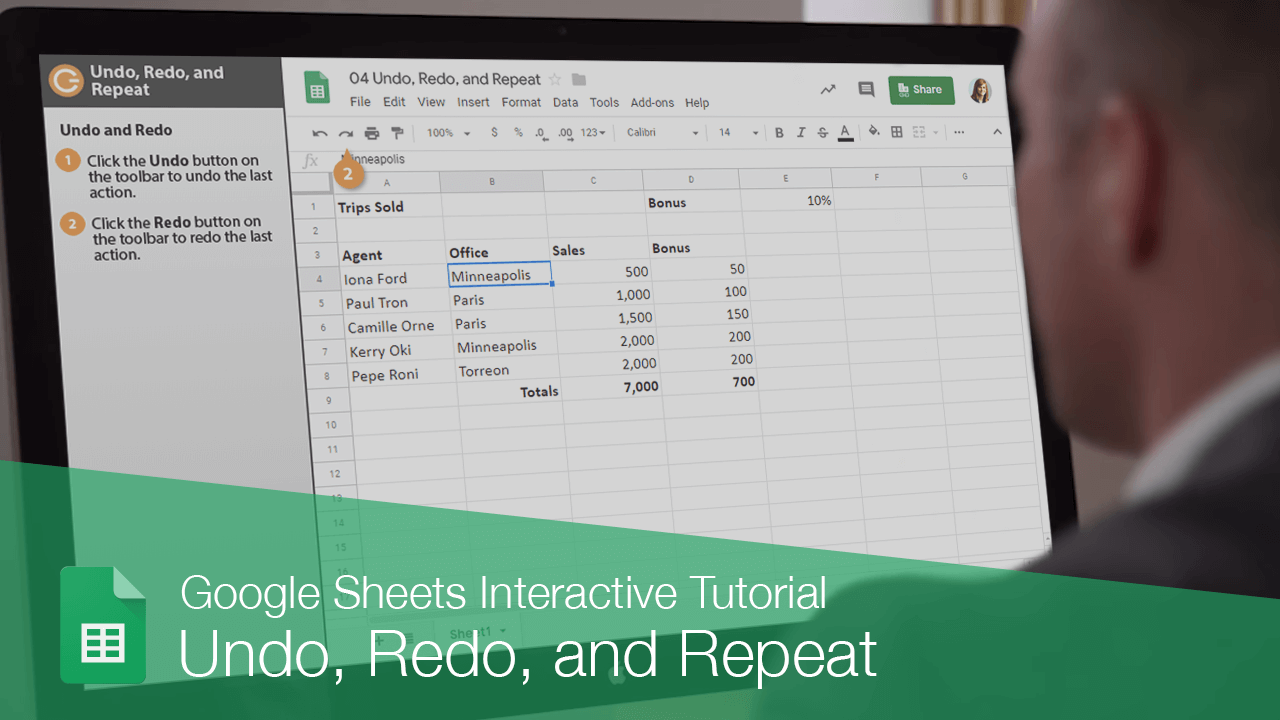 You're going to make mistakes at some point when you're using Sheets. When this happens, you can use the handy undo command to instantly undo your last action. The related redo and repeat commands are also useful and powerful.
To see how they work, you first need an action that you can undo.
Click the Undo button on the toolbar to undo the last action.

Press Ctrl + Z.

Your last action is undone. For example, if you had deleted an item and then decided you wanted to keep it after all, undo would make it reappear.
The last action you undid is redone.
Select the cell where you want to repeat the last action performed.
Click the Redo button.
The last action is repeated for the selected cell.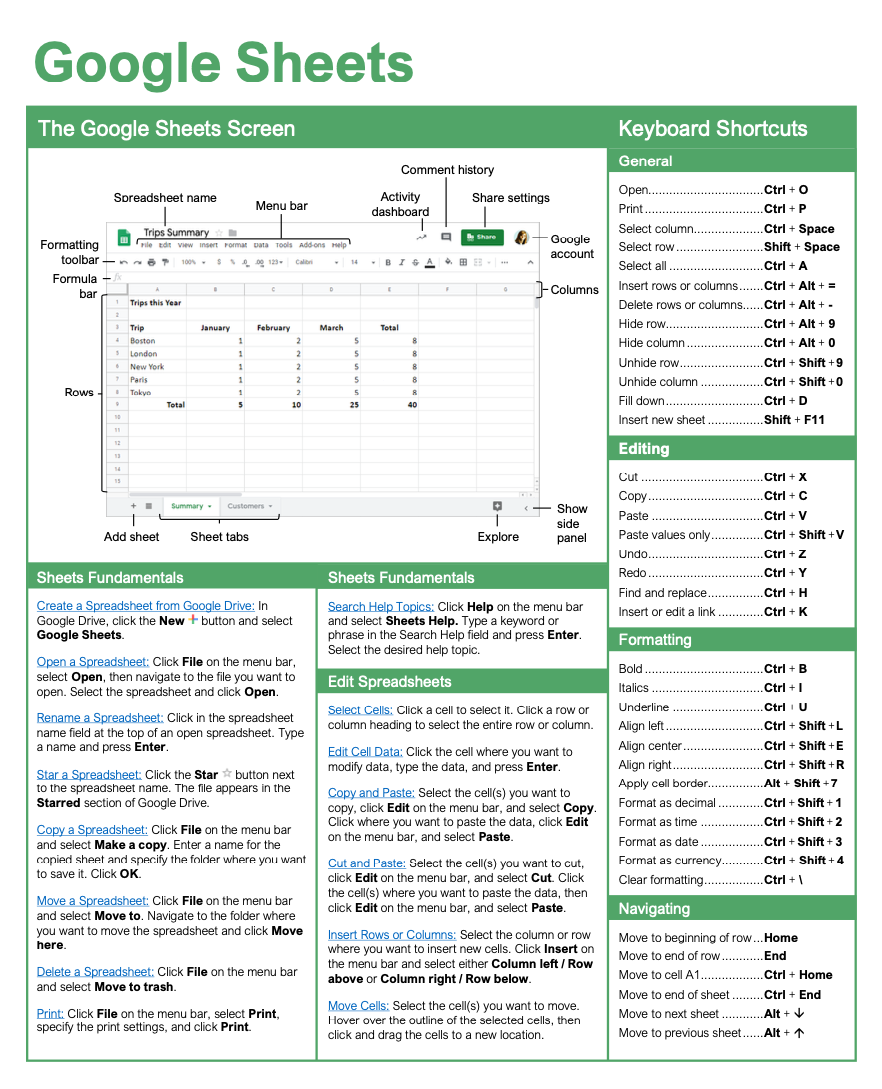 FREE Quick Reference
Click to Download
Free to distribute with our compliments; we hope you will consider our paid training.