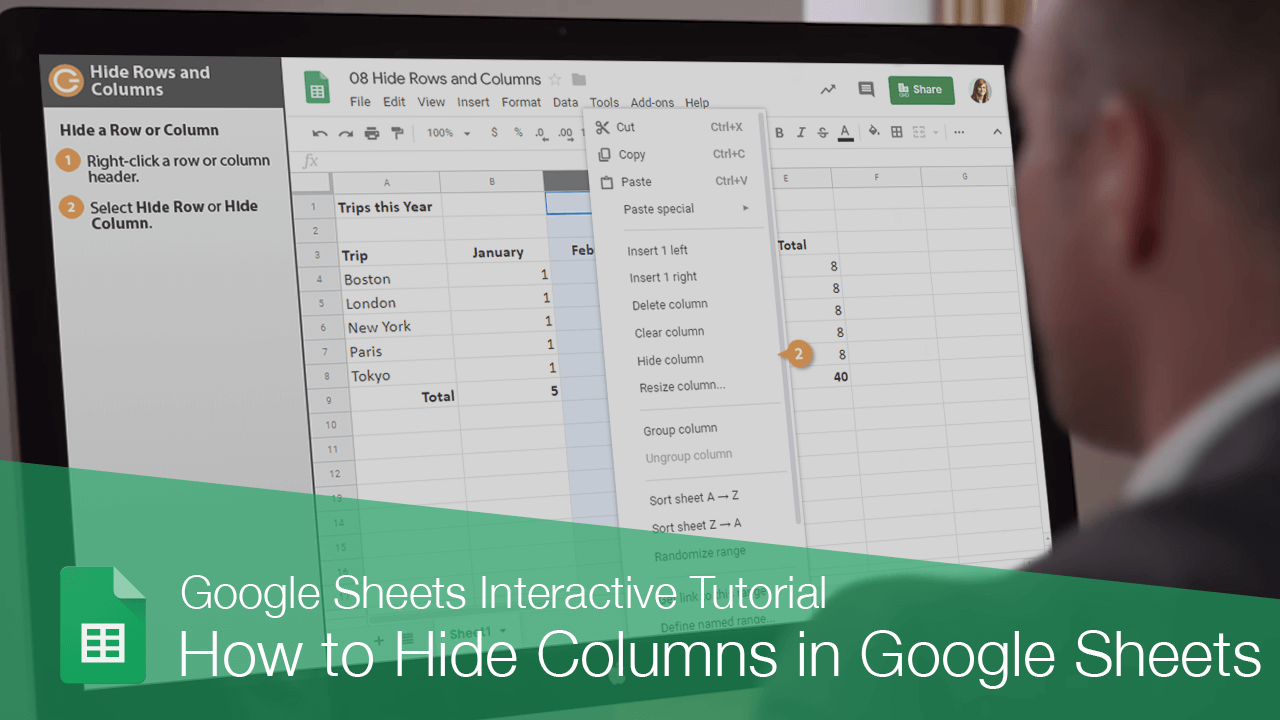 You can hide rows and columns in a worksheet from view. Data isn't deleted, but simply hidden until it is unhidden again, which can help you narrow your focus to only on the data needed at the given time.
You can hide rows and columns in a spreadsheet in order to cut down on visual clutter.
The column is hidden from view. Nothing is deleted, and its values can still be referenced by formulas, but it won't appear on the spreadsheet.
When a row or column is hidden, a button with two arrows will appear on the border between the adjacent row or column headers.
Click the (arrows) button between two row or column headers.
The data reappears once again.
You can also select multiple row or column headers that contain hidden data, then right-click and select Unhide rows or Unhide columns.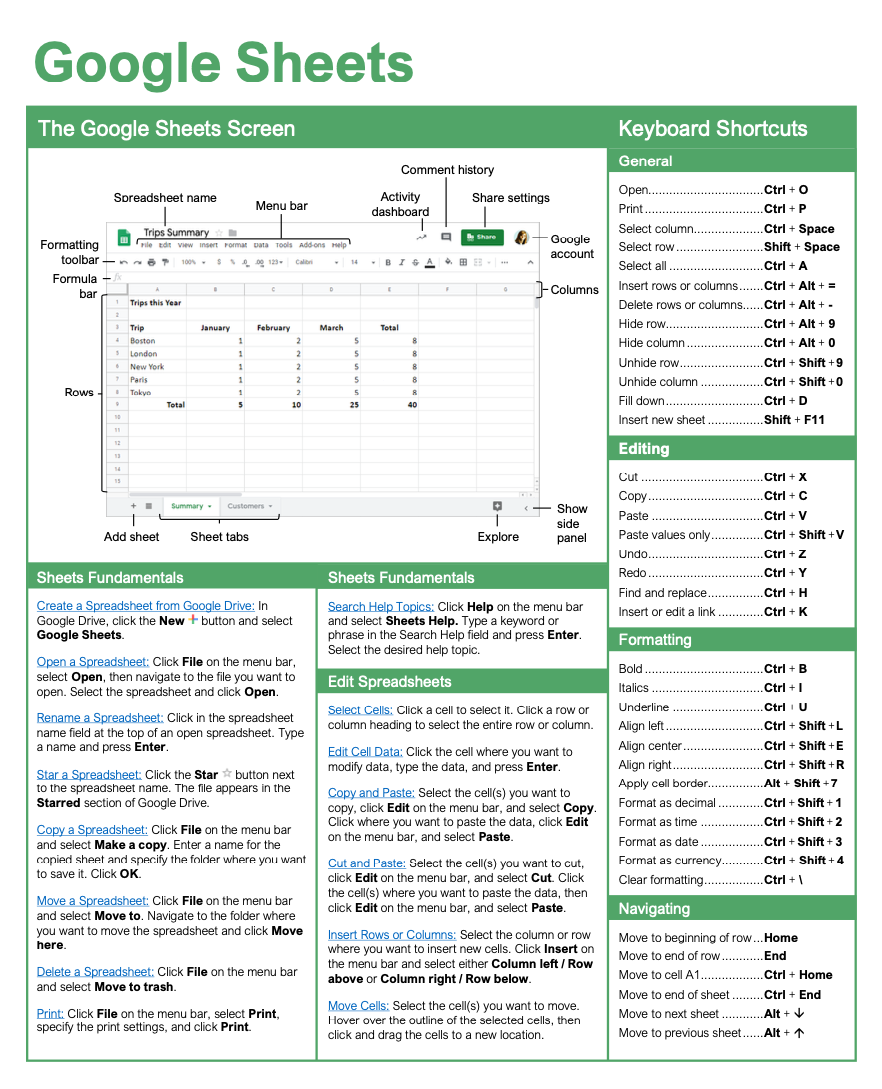 FREE Quick Reference
Click to Download
Free to distribute with our compliments; we hope you will consider our paid training.