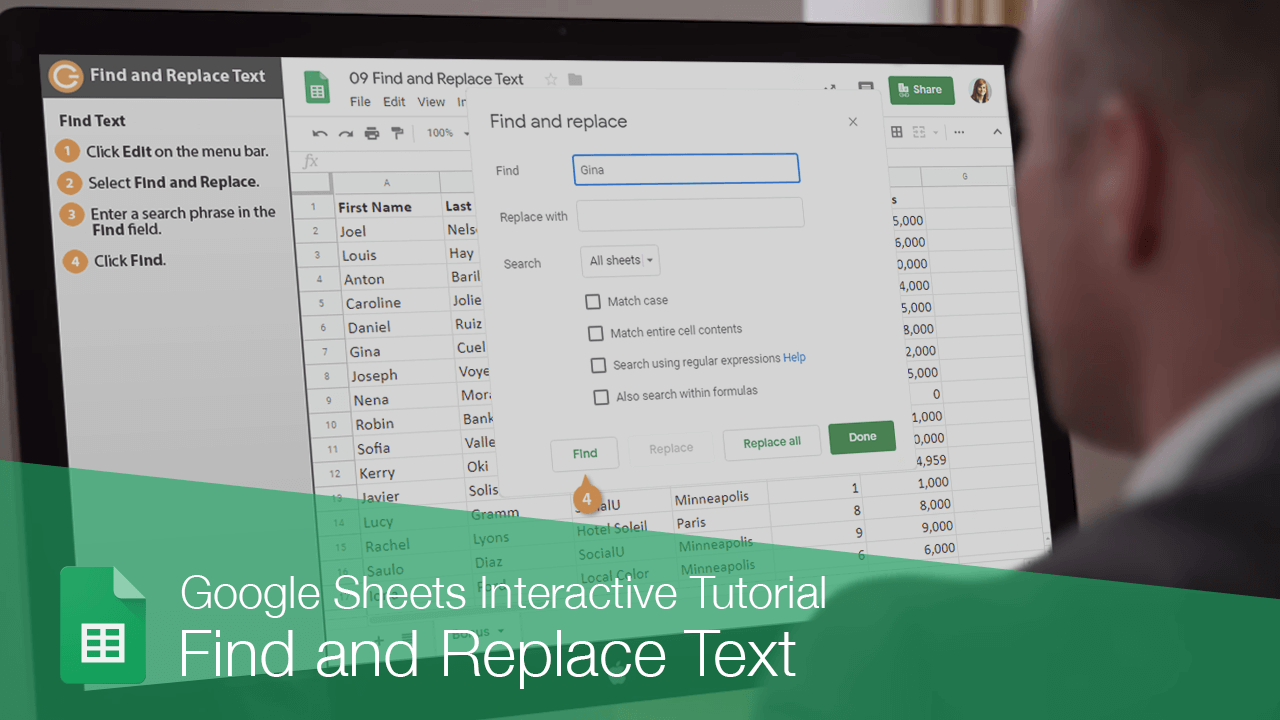 Sometimes you'll have a word or number you need to find somewhere in your spreadsheet, but you're not sure where it is. Luckily, you can search a spreadsheet using the Find feature.
The Find feature makes it very easy to find specific words and values in a spreadsheet.
Click Edit on the menu bar.
Select Find and Replace.

Press Ctrl + F.

Enter a search phrase in the Find field.
Click Find.

The first instance of the search phrase is selected.

Click Find again to highlight the next instance and continue moving through the spreadsheet.

Click Done when you're finished.
If you have a word that appears throughout a spreadsheet that needs to be replaced, you don't have to go cell-by-cell updating it.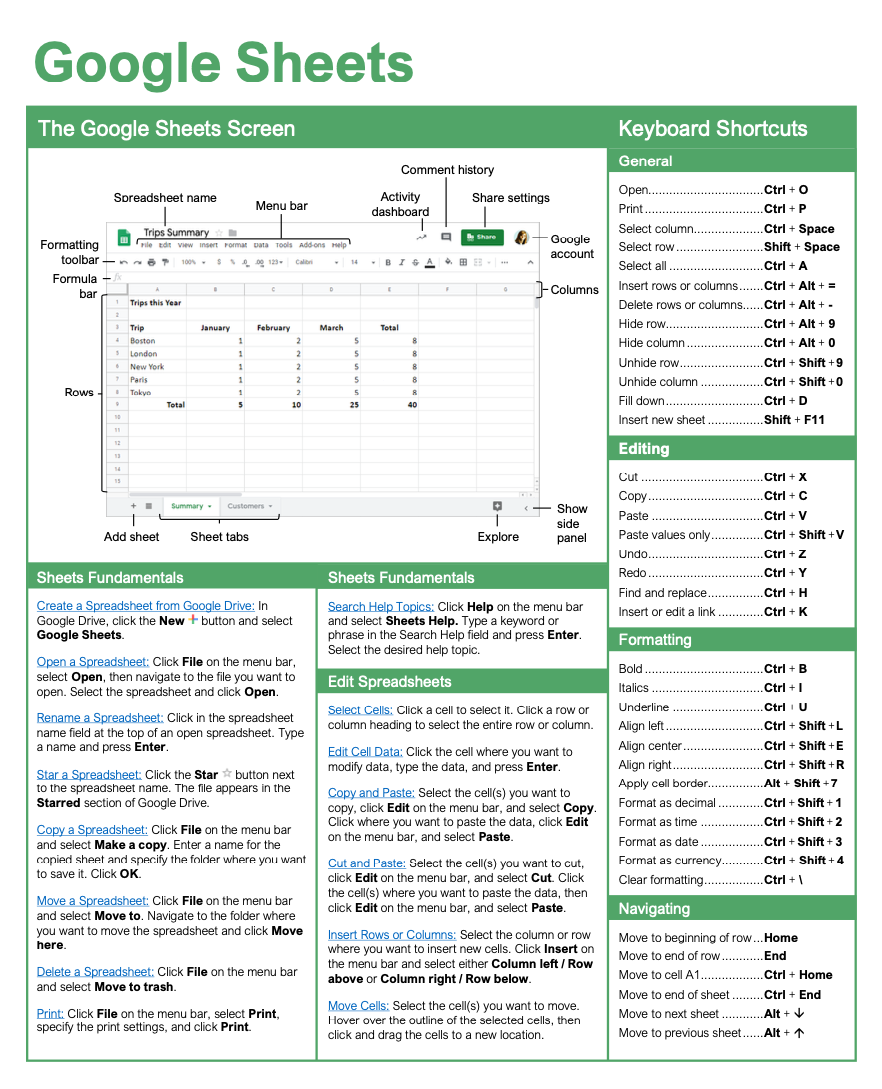 FREE Quick Reference
Click to Download
Free to distribute with our compliments; we hope you will consider our paid training.