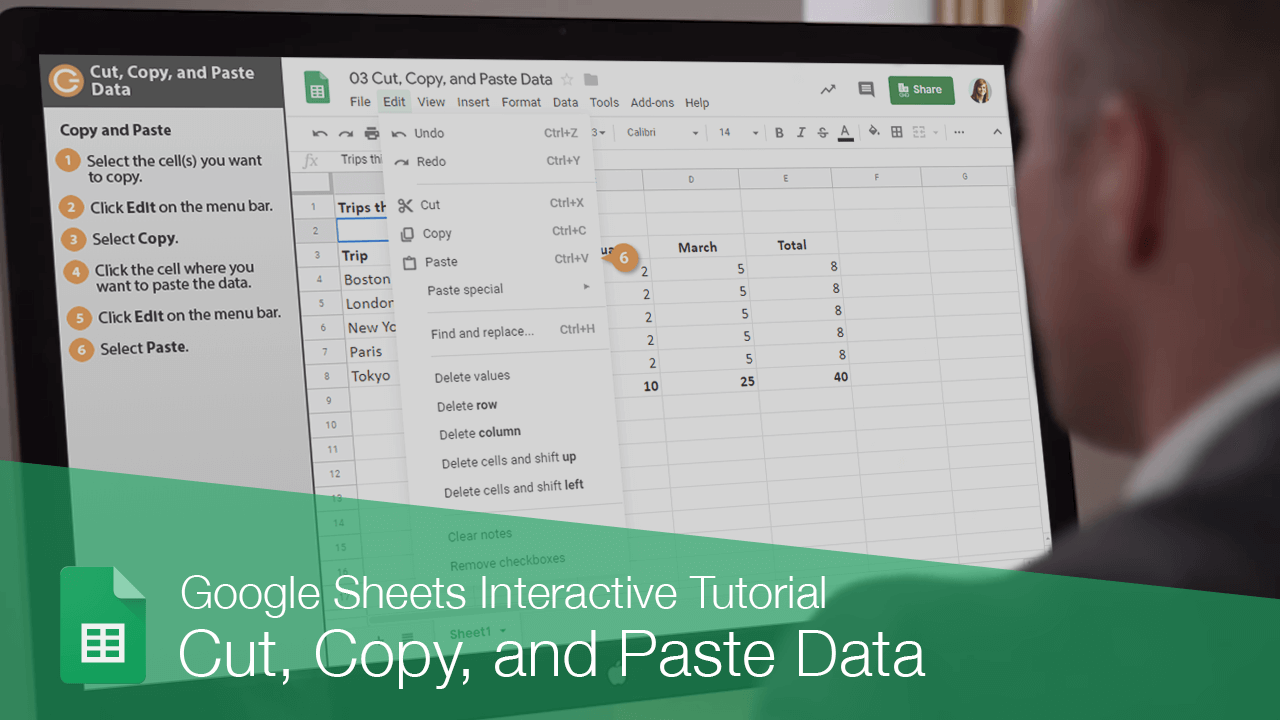 You can move or copy information in a spreadsheet by using the cut or copy button and then pasting the cell data in a new place.
Copying and pasting a cell will let you quickly duplicate a cell's contents into another cell.
The contents of the copied cell are duplicated in the selected cell.
Cutting and pasting is almost the same as copying, with the exception being that cutting removes the selected data from the original cell.
Select the cell(s) you want to cut.
Click Edit on the menu bar.
Select Cut.

Press Ctrl + X.

The selected cell's contents are cut. They're still visible for now but will disappear when pasted into another cell.

Click the cell where you want to paste the data.
Click Edit on the menu bar.
Select Paste

Press Ctrl + V.
The cut text disappears from its original cell and is placed in the selected one.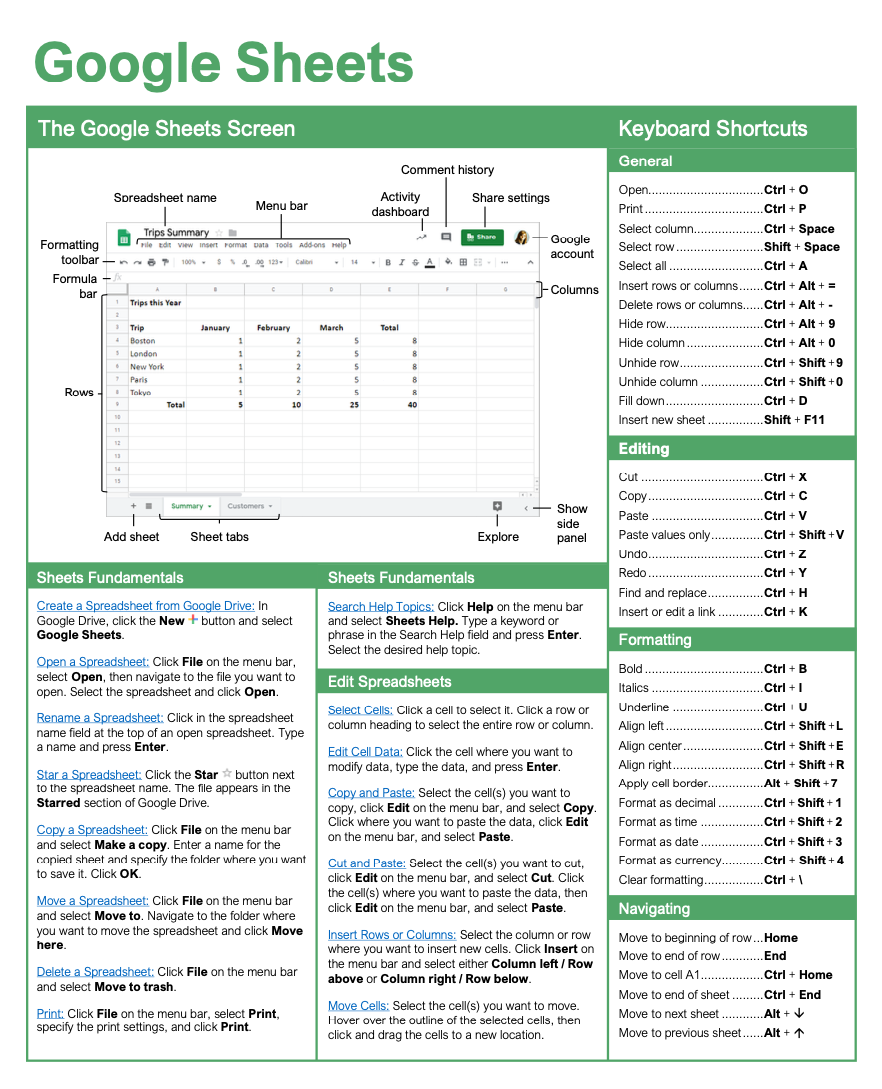 FREE Quick Reference
Click to Download
Free to distribute with our compliments; we hope you will consider our paid training.