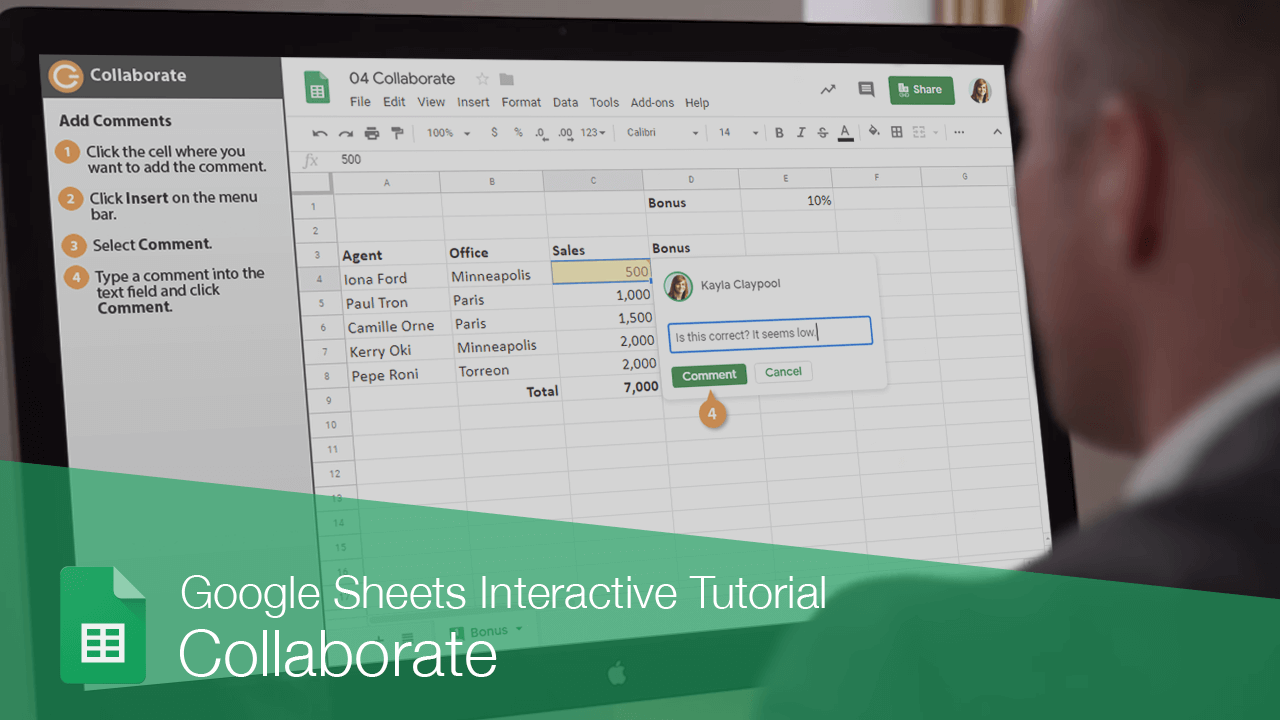 When you're working with others on a shared spreadsheet, everyone with editing permissions will be able to make changes.
When someone else is working in the same spreadsheet as you, you'll see their cell selection, and their changes will appear in real-time.
You can also add comments to a spreadsheet.
The comment is added and a comment indicator appears in the upper-right of the cell.
If you see a comment indicator on a cell, you'll want to view the comment text so you can address it as needed.
Point to the cell with the comment.
The comment appears in a comment balloon.
When someone else adds a comment, it will appear alongside yours. You can see exactly where their comment was added based on what appears highlighted nearby.
Click a comment.
Click in the Reply field.

Type a reply and click Reply.
Your reply is added to the comment balloon, forming a thread.
Once you've taken someone's feedback into account and addressed the issue, you can mark a comment as resolved.
Click a comment.
Click the Resolve button.
The comment is resolved and will no longer appear in the spreadsheet.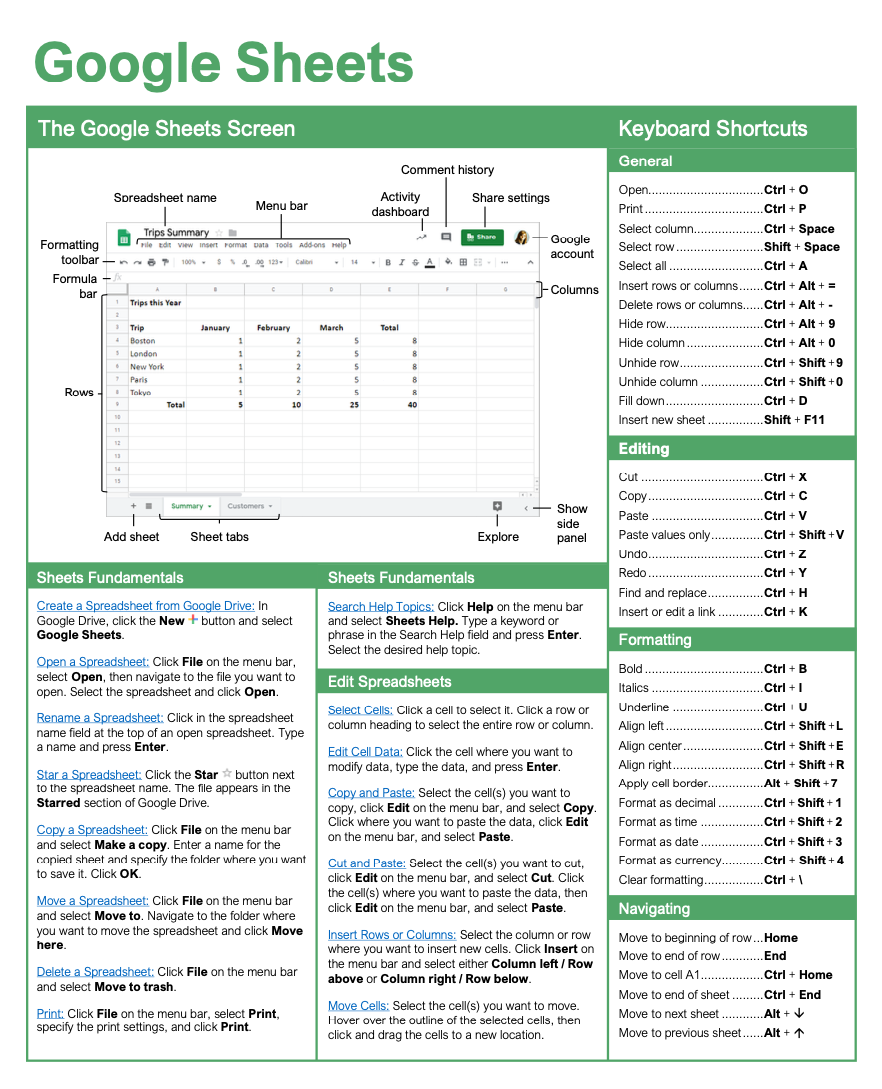 FREE Quick Reference
Click to Download
Free to distribute with our compliments; we hope you will consider our paid training.