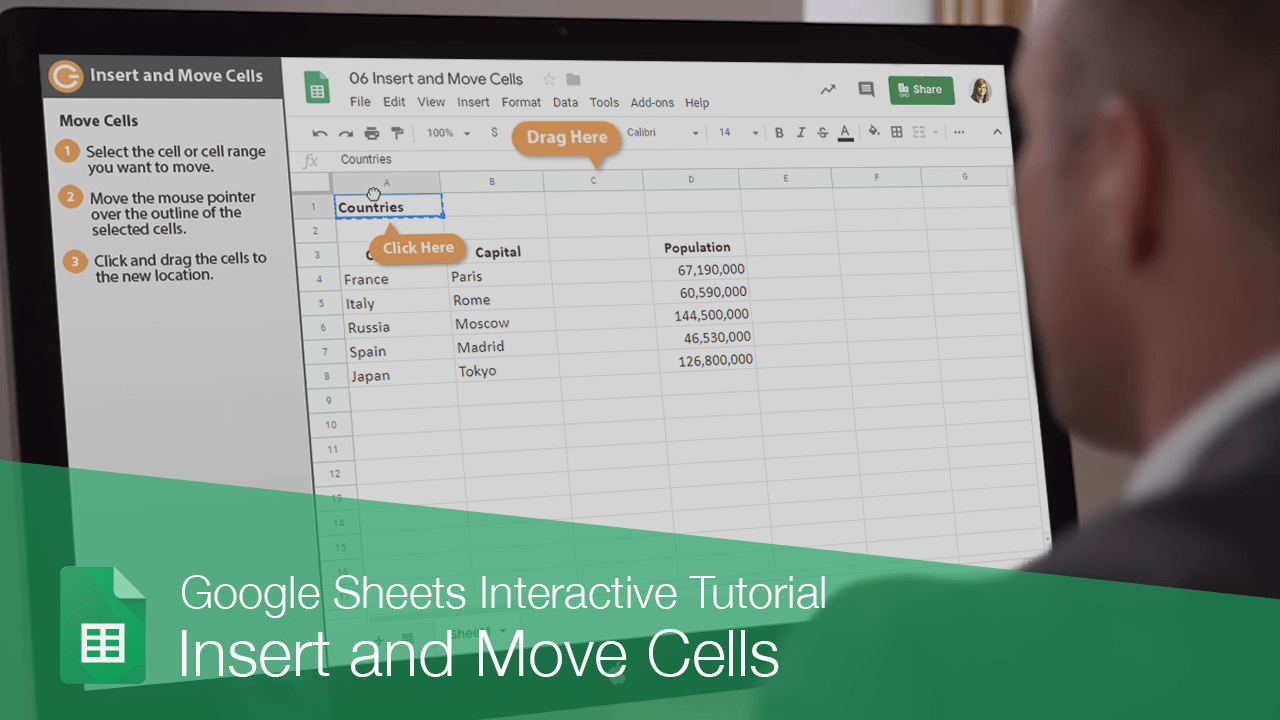 While working on a spreadsheet, cells themselves may need to be inserted, moved, or deleted. When cells are changed and moved, the existing cells shift, along with their content, to adjust for the changes to adjacent cells.
First, you'll want to select the cells next to where you want the new ones.
Blank cells are inserted and the existing ones move according to your selection.
Select the column or row next to where you want to insert new cells.
Click Insert on the menu bar.
Select one of the options:

Column left / Row above
Column right / Row below
The row or column is inserted. Existing rows are shifted downward, while existing columns are shifted to the right.
Now let's check out how to move cells to a different area of a spreadsheet.
Select the cell or cell range you want to move.
Move the mouse pointer over the outline of the selected cells.
Click and drag the cells to the new location.
The cells are moved to the destination you specified.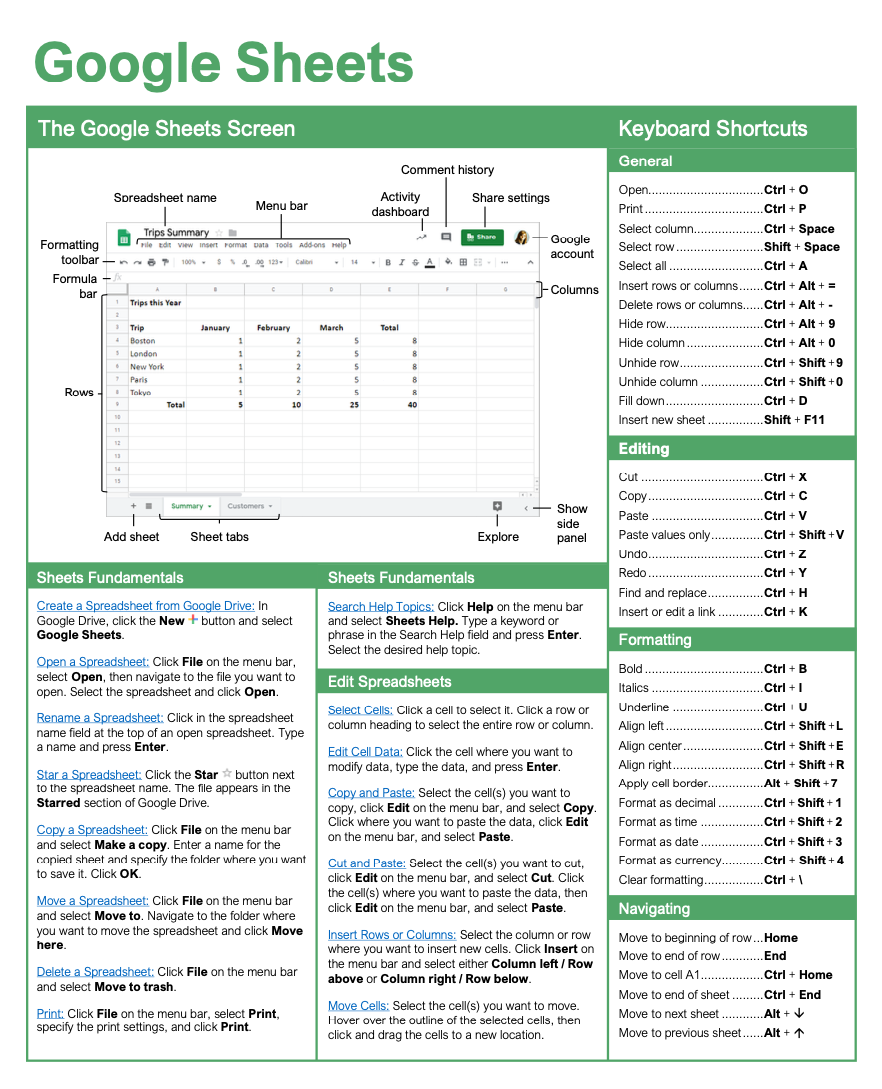 FREE Quick Reference
Click to Download
Free to distribute with our compliments; we hope you will consider our paid training.