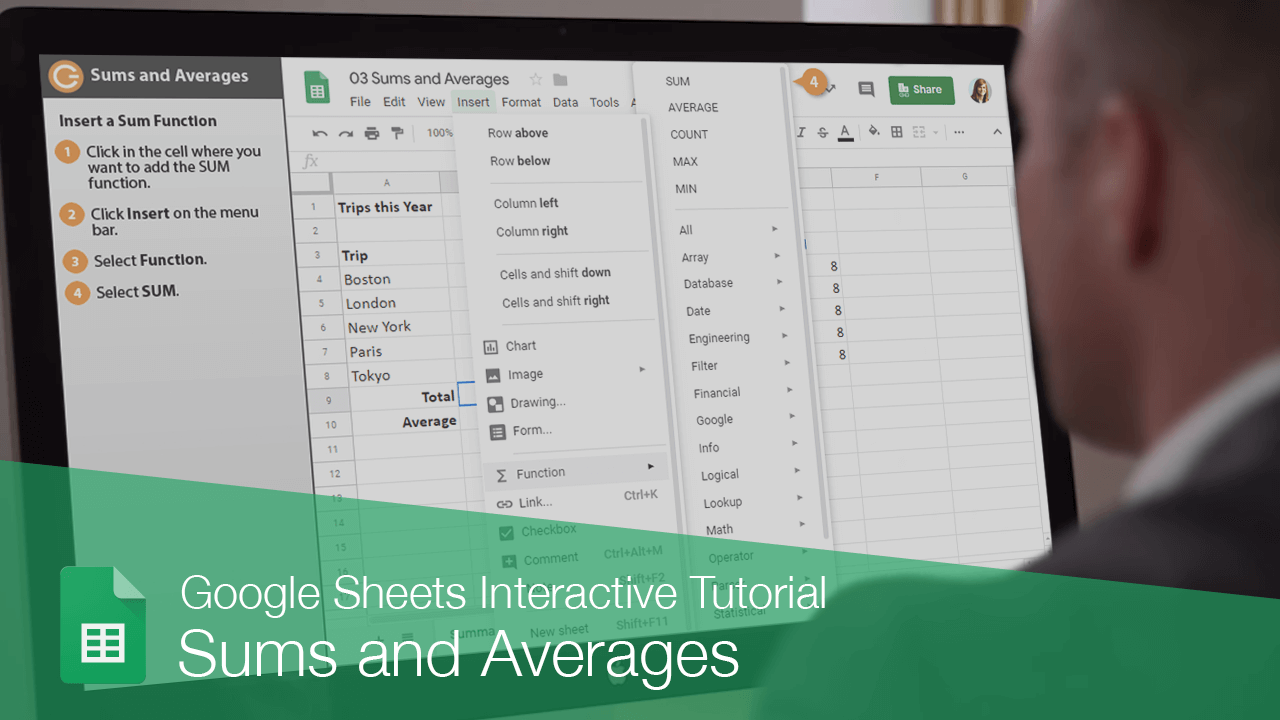 You can use the SUM function to calculate totals in your spreadsheets.
There are two ways to insert a function. If you know the proper syntax, you can just type it in the cell as part of a formula. You can also select a function from a menu to insert it.
Creating a sum formula is simple.
The sum of the selected cells is calculated and appears in the cell.
Next, let's calculate the average of a cell range. Calculating an average works similar to calculating a sum, just with a different function.
Click in the cell where you want to add the AVERAGE function.
Click Insert on the menu bar.
Select Function.
Select AVERAGE.

Select the cells you want to find the average of.

Press Enter.
The average of the cell range is displayed in the cell.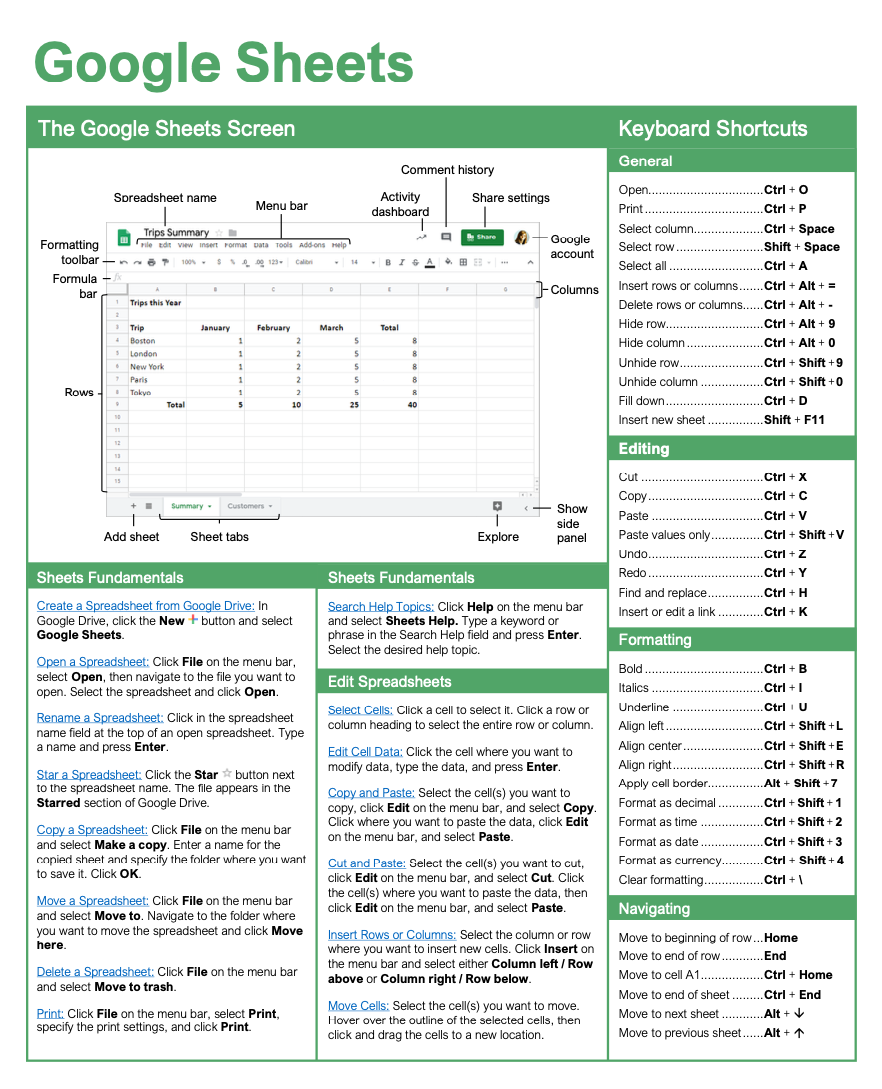 FREE Quick Reference
Click to Download
Free to distribute with our compliments; we hope you will consider our paid training.