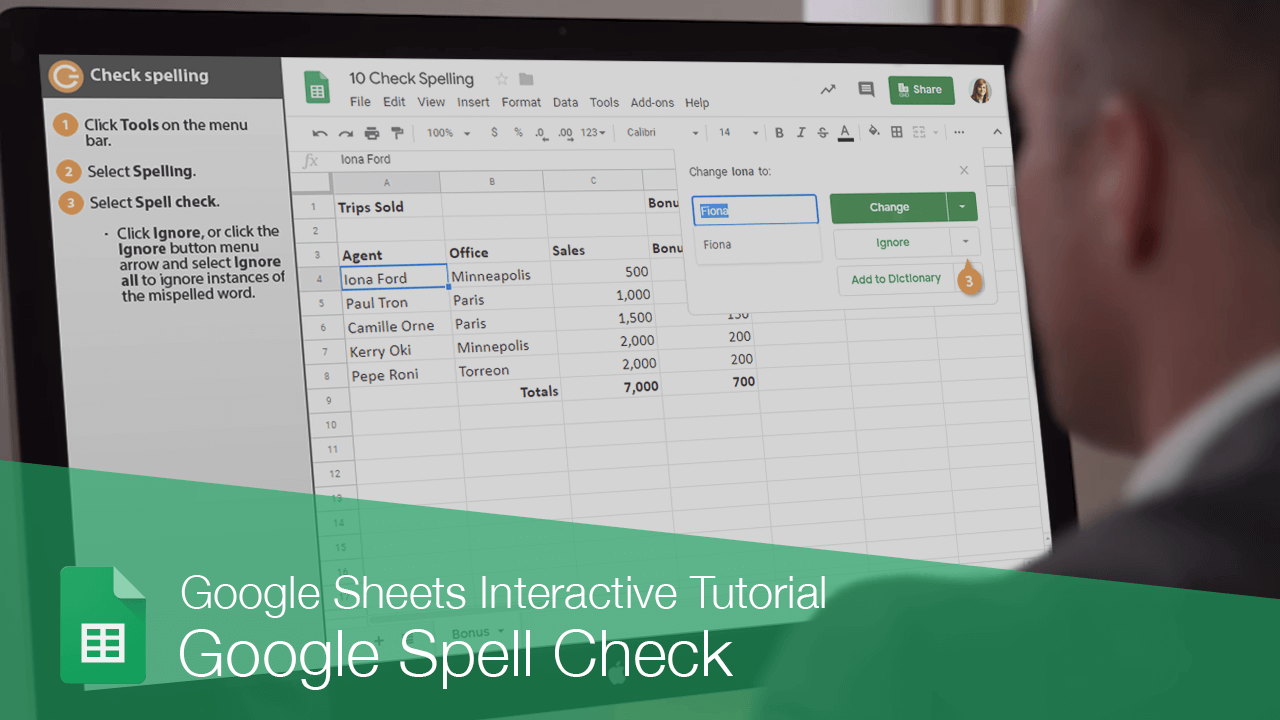 Spelling mistakes are embarrassing! So after you've populated a spreadsheet, it's always a good idea to check for mistakes.
Select Spell check.

The mistakes come up one by one.

Click Ignore, or click the Ignore button menu arrow and select Ignore all to ignore instances of the misspelled word.
Click Add to Dictionary to add the word to the dictionary.
Click Change to replace the misspelling with the selected word.
Click the close button to stop spell check.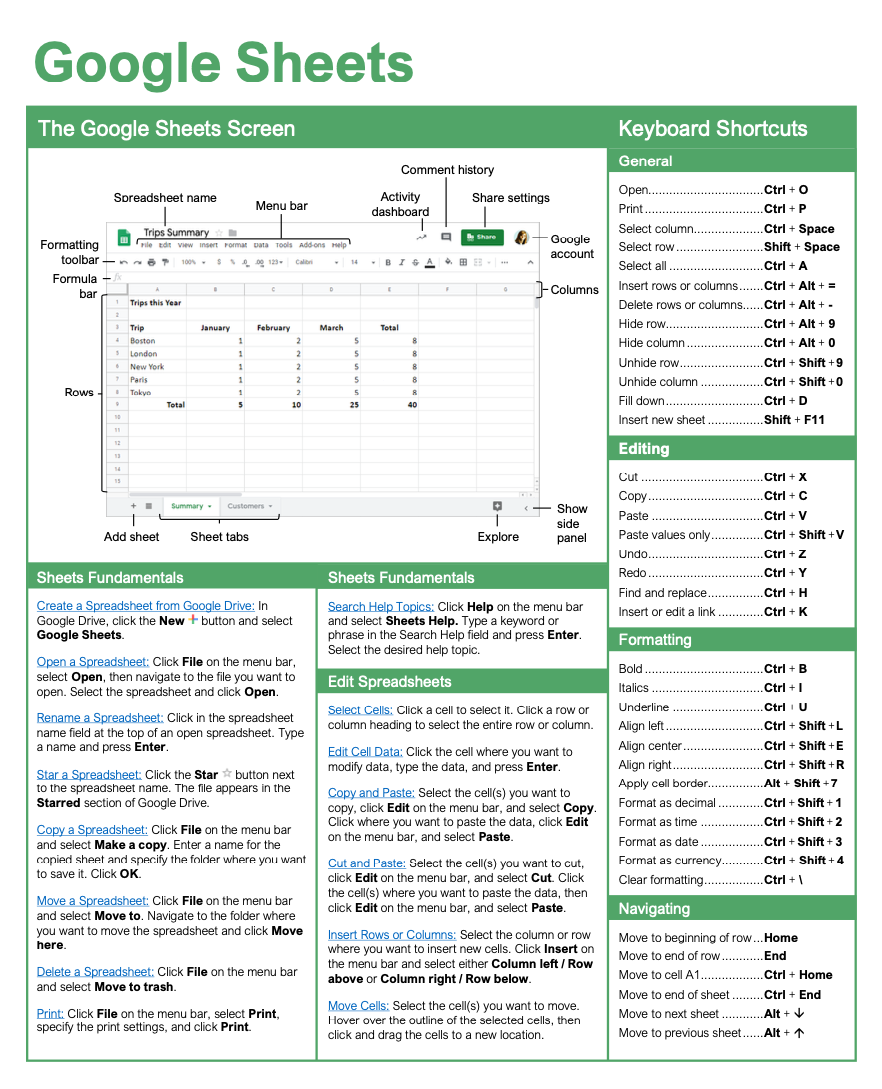 FREE Quick Reference
Click to Download
Free to distribute with our compliments; we hope you will consider our paid training.