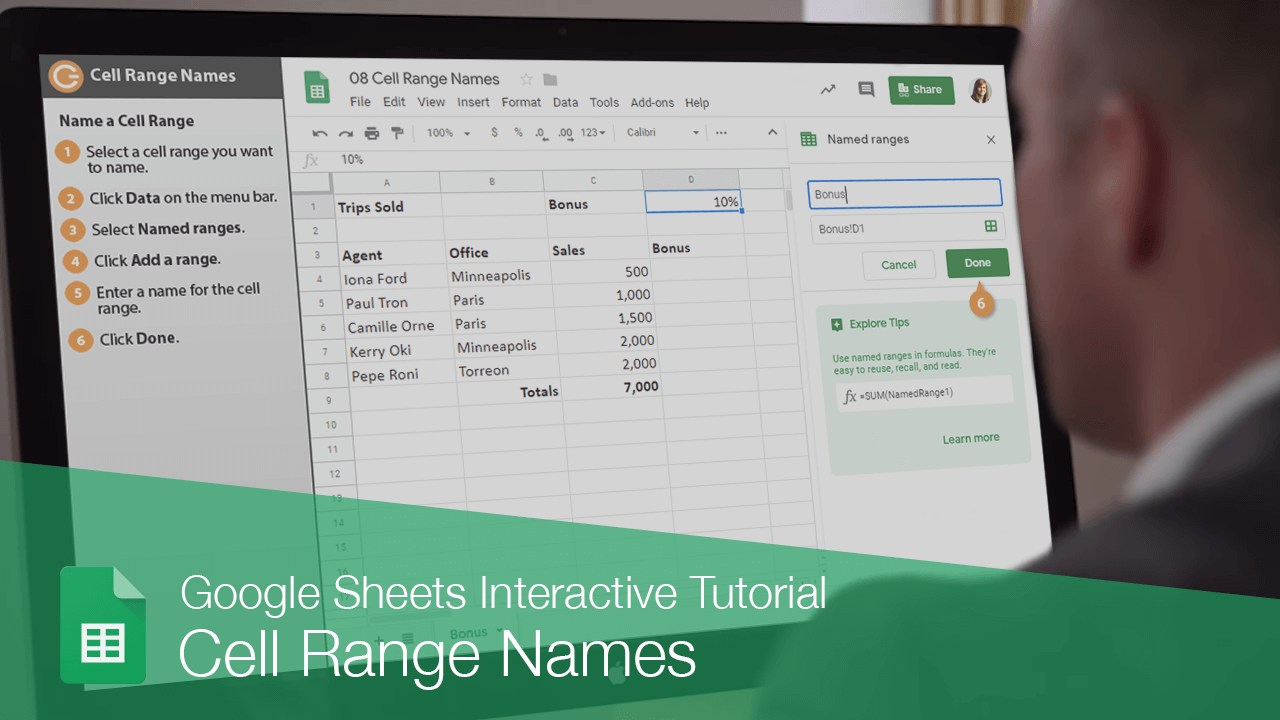 Cell references can be confusing, especially when you're working with formulas. However, cell and range names can help. You can define a name for a single cell or a range of cells.
The cell range is named. Now, when you create a formula, use the name to reference the cell(s) instead.
Enter a formula using the cell range name instead of the cell range.
Now when we enter a formula, we can use the cell name instead of its column and row coordinates.
You can also use named ranges to make it easier to navigate a workbook.
Open the Named Ranges pane.
Click a named cell range.
Sheets takes you to your named cell or cell range.
You can easily edit, rename, and delete cell range names.
Open the Named Ranges pane.
Click a named range's Edit button.

Here, you can change a range's name or adjust the cell range. You can also delete a range you no longer need.

Edit a named range's name or range, or click Delete.

Just to be sure, you're asked before it's deleted.

Click Remove.

Close the Named Ranges pane.
The pane closes. Remember that once a named range is removed, you'll need to update any formulas using that range with the correct cell range.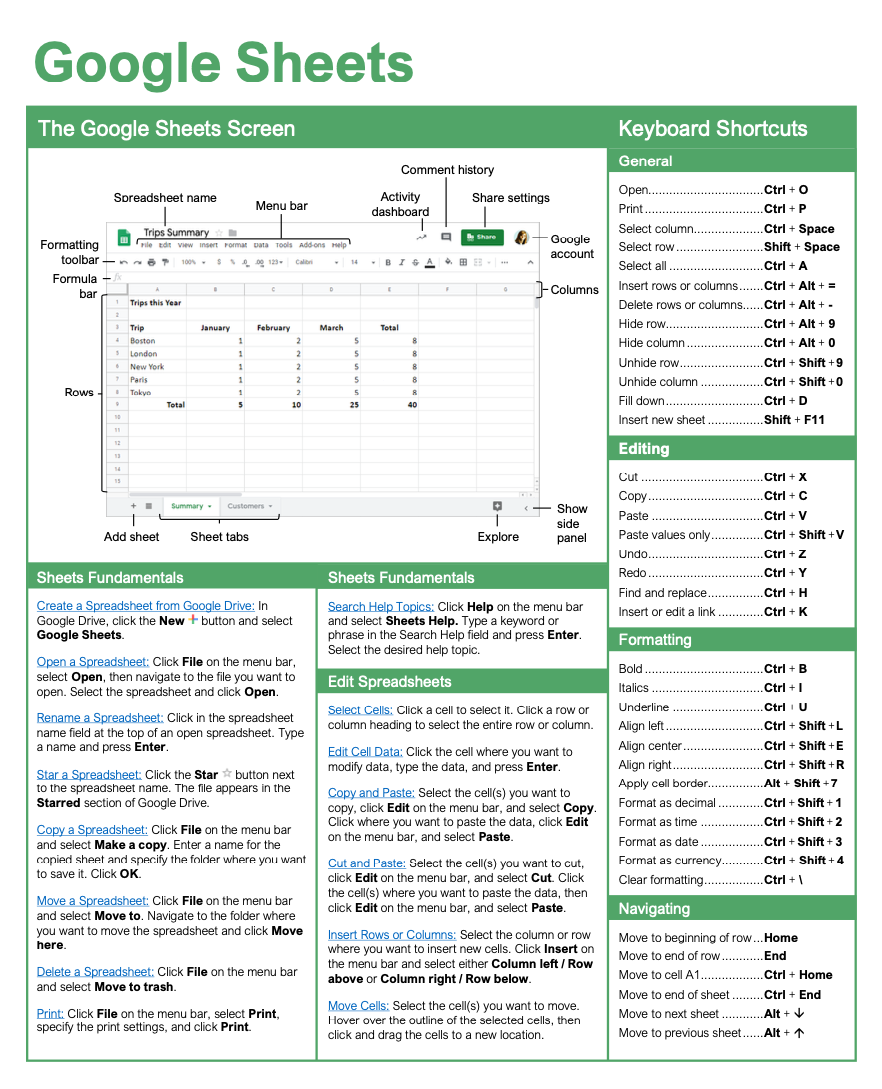 FREE Quick Reference
Click to Download
Free to distribute with our compliments; we hope you will consider our paid training.