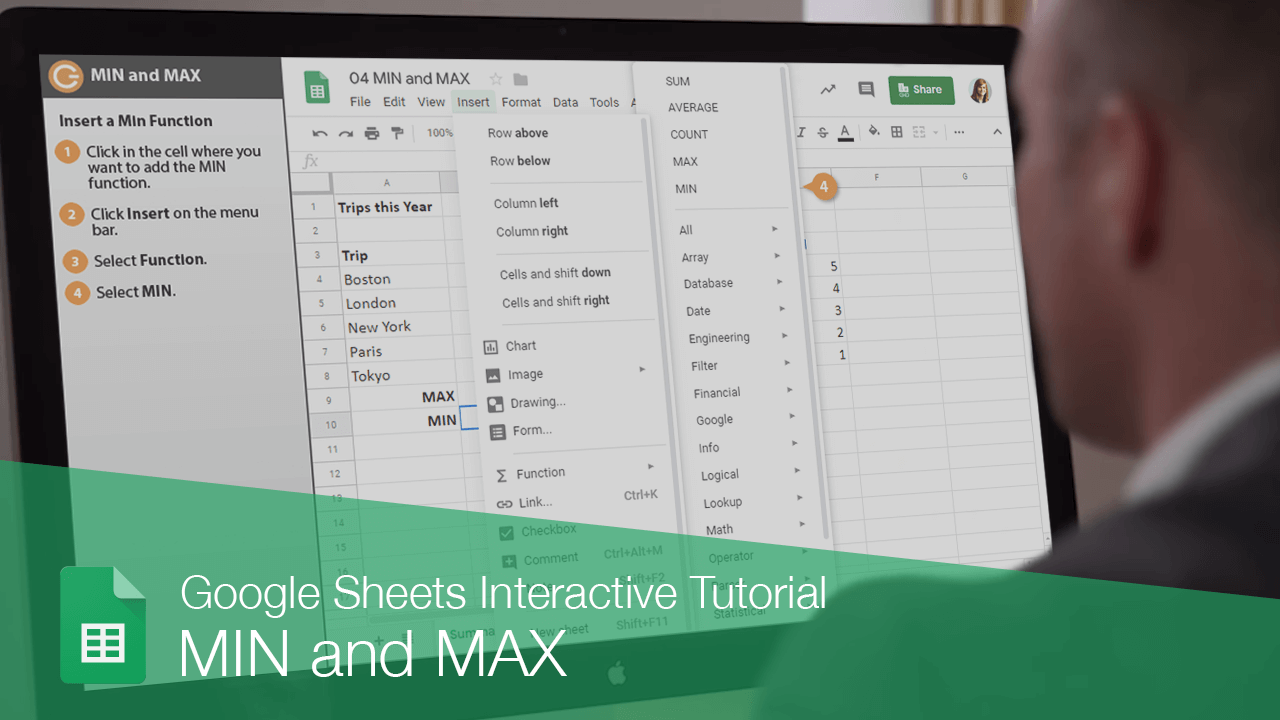 The MIN and MAX functions help you find the largest and smallest numeric values in a range of cells.
The selected cell now displays the biggest number from the specified range.
The MIN function works the same way but shows the smallest numerical value in a range.
Click in the cell where you want to add the MIN function.
Click Insert on the menu bar.
Select Function.
Select MIN.

Select the range of cells you want to analyze.

Press Enter.
The minimum value from the selected range is displayed.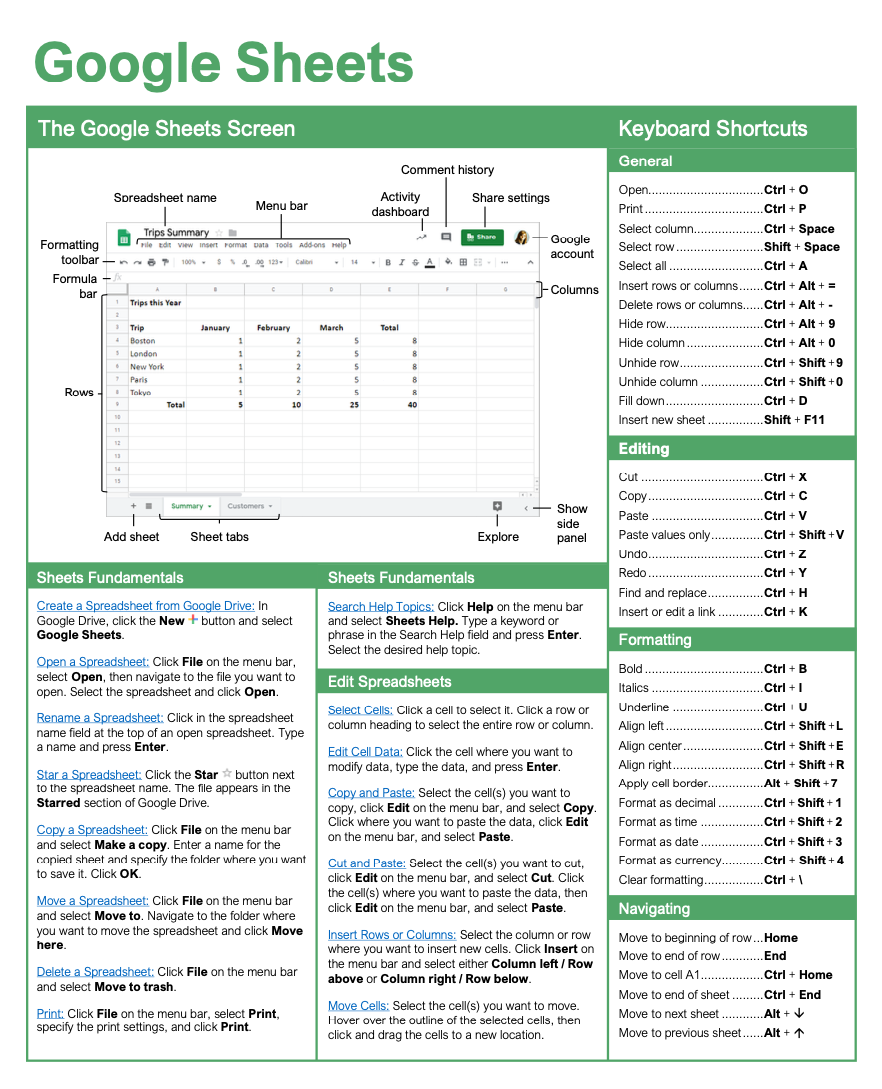 FREE Quick Reference
Click to Download
Free to distribute with our compliments; we hope you will consider our paid training.