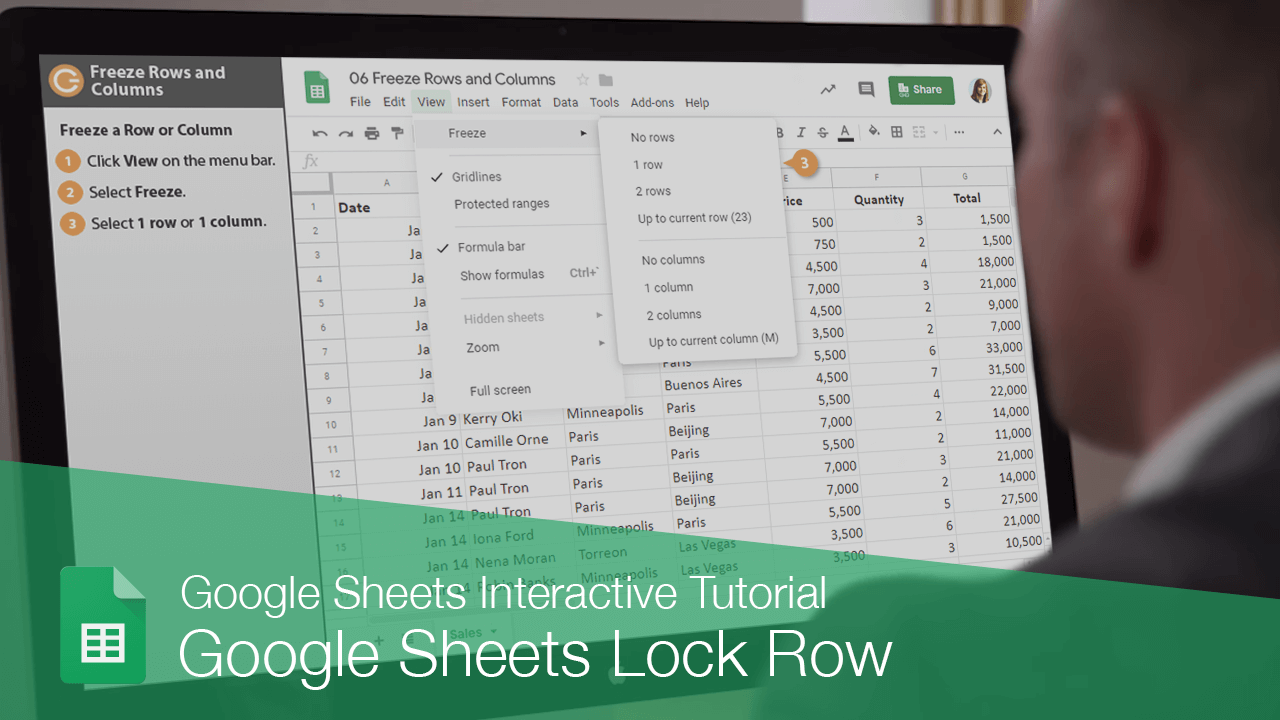 When you're working in large spreadsheets, it can be hard to know what you're looking at once you scroll away from the row and column headings. But there's no need to sweat! Freezing cells solves the problem by keeping the headings in place while scrolling through other data.
The selected row or column is frozen and will stay in place for context while other data scrolls.
Click View on the menu bar.
Select Freeze.
Select No rows or No columns.
The columns are unfrozen and will now scroll normally.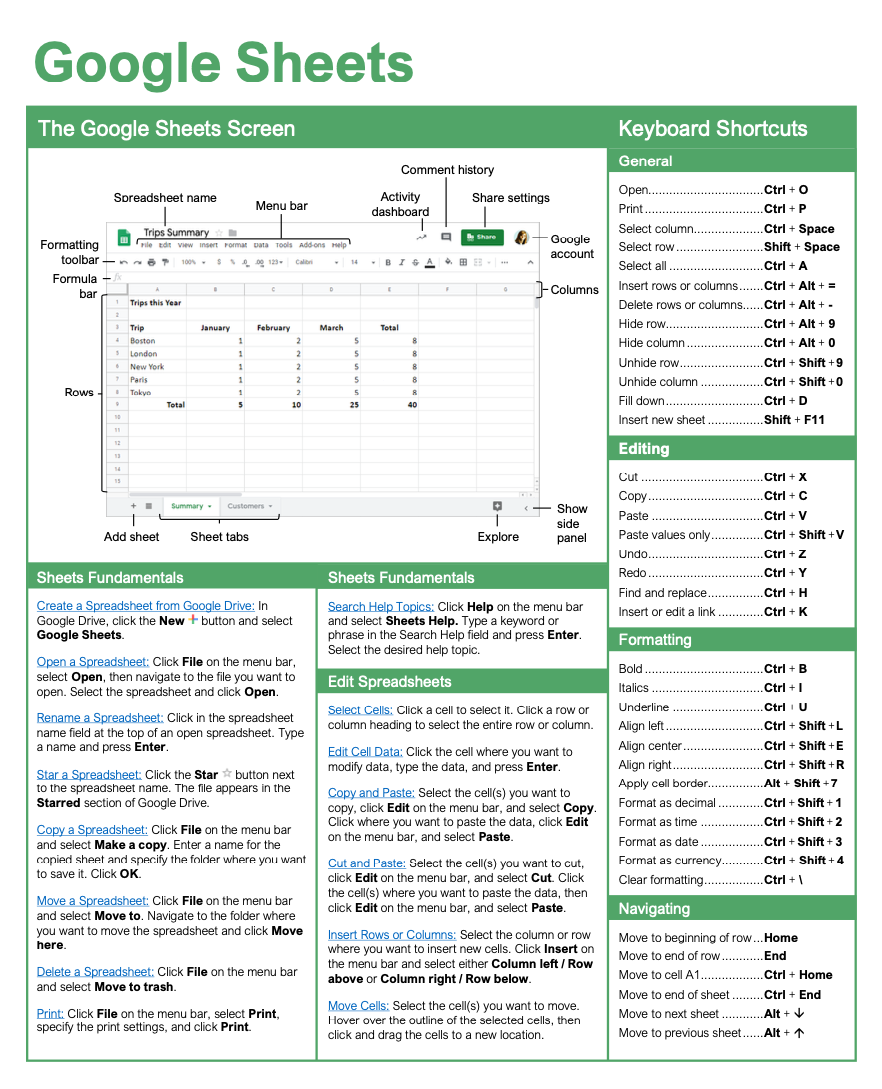 FREE Quick Reference
Click to Download
Free to distribute with our compliments; we hope you will consider our paid training.